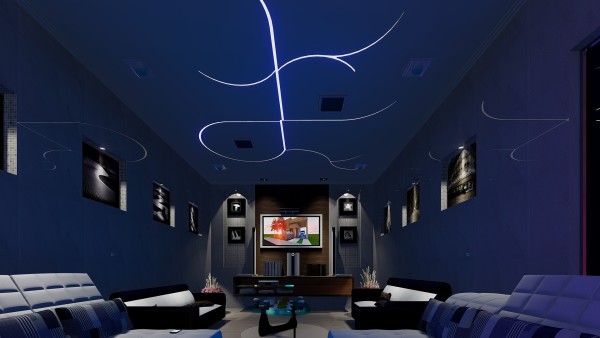 A garage is a valuable space, whether or not you have a car to put in it. If you prefer to park yours on the drive or you don't own a car at all, why not give your unused garage new purpose? With a bit of effort, the space could be transformed into any number of useful or stylish additions to your home.
I spoke to one of the largest garage door companies in southern England to find out what alternative uses their customers have for their garages. Here are 5 popular ones:
1. Home Gym
If you lead a busy life – and who doesn't! – it can be tricky to fit in regular time to go to the gym. And if you feel unfit, a gym membership may do more to discourage you than to help you work out. Others prefer to do their exercises in peace and privacy. Why not address all these issues by turning your garage into a home gym?
Repurpose your unused garage and string up a punching bag, stack up a few weights and add an exercise bike. There is no need to buy a whole load of expensive machinery, even just a yoga mat and some weights will do just fine. What is important is that you have that separate space for working out at home.
2. Movie Room
Now that the average Joe can buy a whopping projector screen from places such as Argos, creating a movie room in your garage is a piece of cake. Invest in a couple of squishy sofas, a soft rug or two and a decent sound system and, hey presto, you've got yourself a fully fledged home cinema with not much effort.
Of course, you can take comfort levels up a notch by professionally insulating the room and adding heating – it's all a question of budget and personal preference. Finally, add a mini-fridge for cold drinks and a huge bowl of popcorn and you are all set to binge-watch the latest blockbusters.
3. Guest Room
Turning your unused garage into a guest room can be the perfect solution for having friends visiting, the in-laws over, or as an annex for the au pair. However, it is important that you properly weather proof the garage before converting it into a bed room.
Look at damp proofing, insulation, plumbing and electrics to offer your guests a superior level of comfort, ideally with en suite facilities. Unless you're a seasoned DIYer, you will need a professional builder to give you a quote for the work, and set aside sufficient budget to have the work carried out to a good standard.
4. Home Office
As with a guest room, renovating the garage into a home office is going to take a little more effort than 'stick a desk in there with a laptop on it'. If you're going to have an expensive computer in the room along with important work files, you want the room to be properly insulated and protected against the cold and damp.
Once the room has been professionally converted, it's time to make the best use of the space. There are a huge range of different space-saving storage solutions available on interior design and home websites nowadays, so browse a couple of these for ideas. Even if you normally work on a laptop in the living room, having a home office makes for a great change of scenery and gives you that uninterrupted workspace you've been yearning for.
5. Man-Cave/Hobby Room
Salvage a pool table. Get yourself a La-Z-Boy chair or a dartboard and a mini fridge to make a man cave. Or fill the room with paints, a big table and easels to make an arts and crafts room. Perhaps you've been looking for a safe space where you can sew with reckless abandon. The garage could be the answer to all of that!
If you and your partner cannot decide on an overall theme, why not split the room? Most people don't care about the size of the space, just that they have space where they can relax and cultivate their own hobbies.
There are many more different uses for your garage we haven't mentioned here. From adapting the garage into a storage room using overhead storage racks to a music studio or even an Airbnb rental – your garage can be so much more than a perpetually empty room.