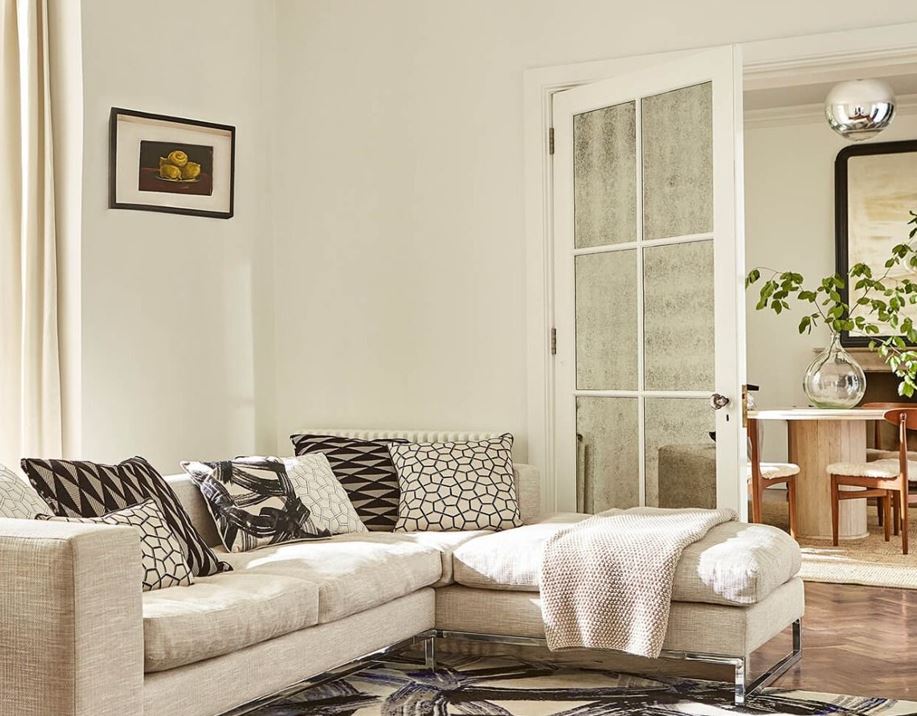 Compressing your furniture over the winter period is one of the best ways to keep your living room all snuggly and warm. There's nothing better than the whole family sat in front of the fireplace drinking hot cocoa and binge-watching films all evening. Just simply bring your sofas closer together, lay down your favourite rug and then just place your table on top – it's as easy as that!
Now you can finish work, relax on your sofa, feel your soft rug under your toes and have your mug of cocoa at hand on the centre table. Could you think of a better way to be spending your dark, cold winter nights?
Cover your floor with rugs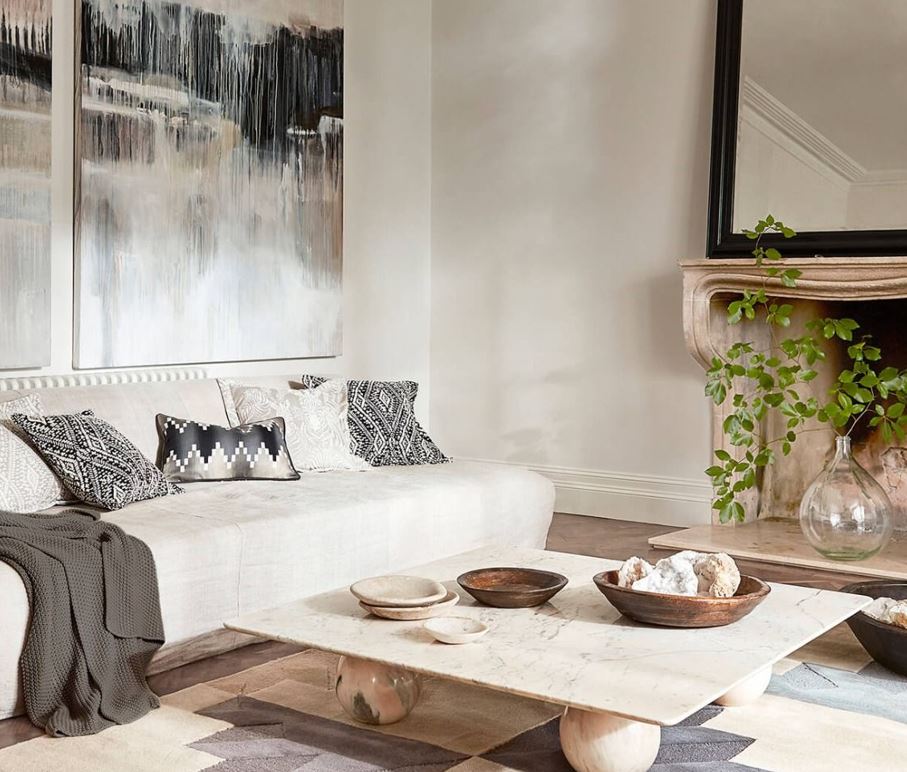 There's absolutely nothing worse than waking up and standing on a cold hard floor, let's avoid this by placing rugs in the places they are needed! Start by laying one in the most needed place- in the bedroom under your bed. Could you imagine waking up to feel your soft and cosy rug right underneath your feet – Feels nice just thinking about it right? Floors with exposed floorboards can be super draughty during the wintertime so try and avoid it in any way possible. Not only will area rugs stop the draught, but they will also create a warm ambient feel as well as an enhanced visual appeal. Feel like you may need one more rug in your home? Well if so try and place one in your entrance hallway! This will allow your guests to feel warm and welcomed as soon as they escape the crisp cold winter night! I'm sure anyone would love to take off their shoes and straight away be approached by a snuggly underfoot.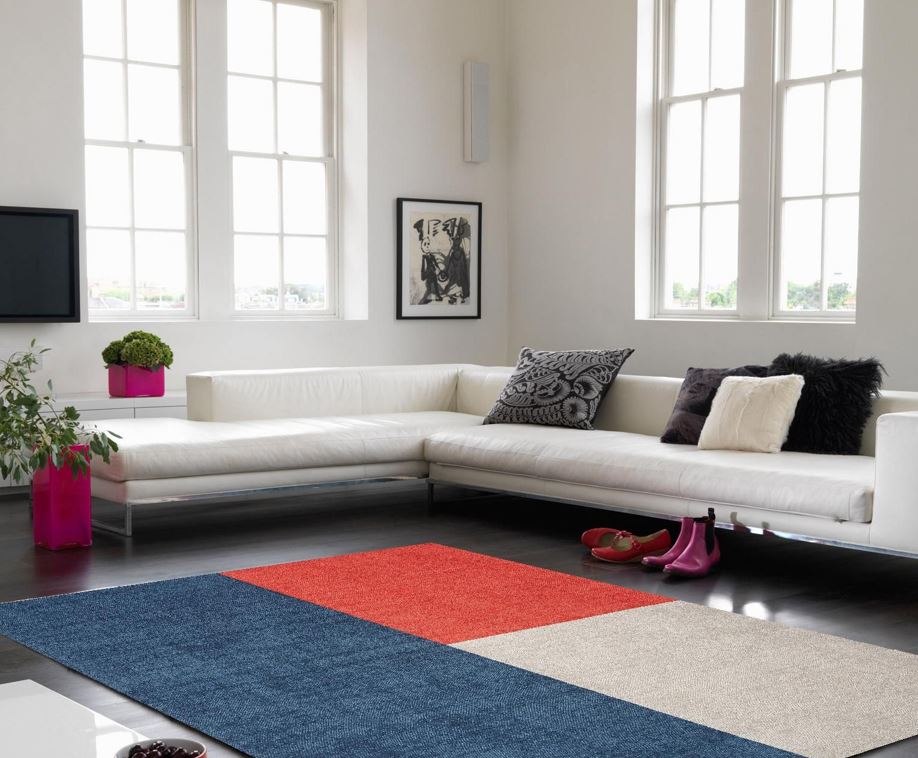 Let's change the colour scheme for our living room this winter. Forget about the summer whites and brights and start embracing the rich and warming hues. Create a cosy and inviting retreat from the cold by switching up your normal living room appeal. Start by changing your standard layout by adding decorations! Decorations are a cheap and easy way to transform your living space for winter. Just simply choose decorations with warming hues and place them around your desired space. You could buy baubles for the tree, candles for the table, stockings for the fireplace and even a vase for your shelf. Alternatively, if you're not wanting to flood your space with decorations, you can just purchase a grey rug to fill the space. Placing a warming hued rug down in a bright and white space will completely break up your room and change its visual appearance – leaving you with a new room for winter.
Match your cushions and throws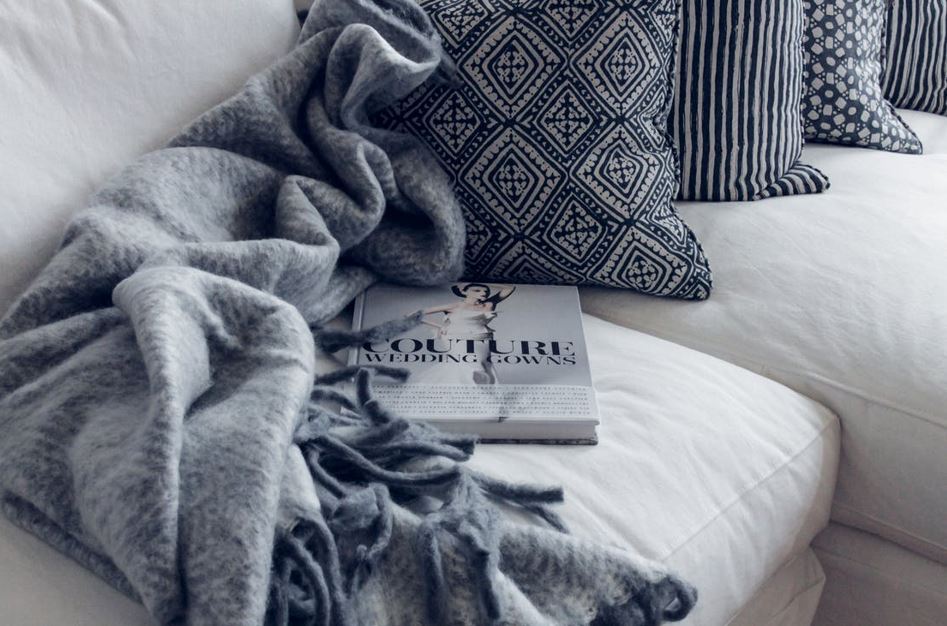 When it's cold, its cold so beat it with cushions and throws. Place cushions and throws in between your sofas so that they are always at hand. Doing this will allow you to wrap yourself up and feel cosy and snug when your not warm enough. Now you will be able to spend more time focusing on your family rather than focusing all of your time on the dark and cold outside. You could even insulate your room further with a matching draught excluder. Place the excluder in front of your door and you will start to feel the difference straight away – now that really is a simple and efficient way to prepare for the dull winter nights!
Complete it with Curtains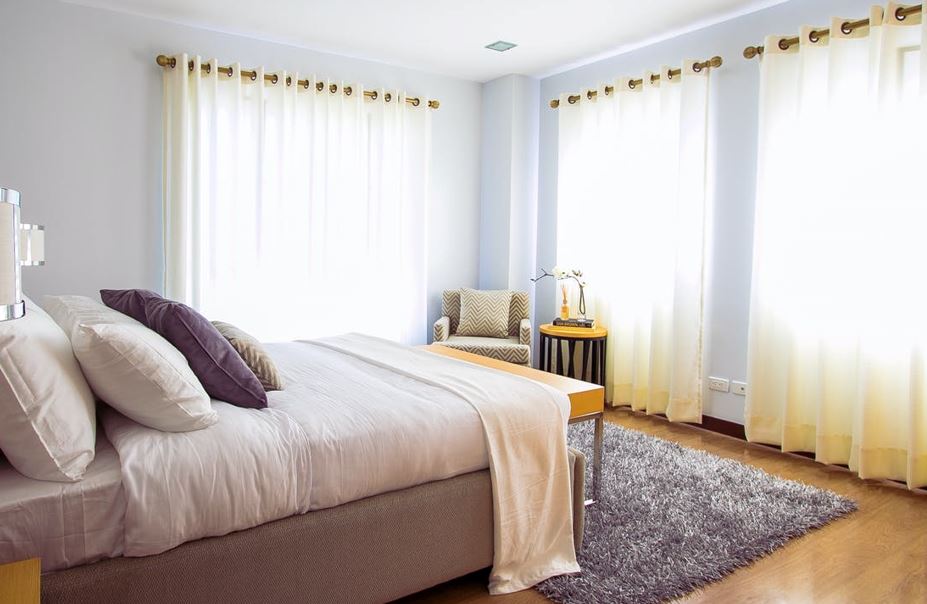 An even easier way to insulate your home is by using curtains. Try and find some thick and heavy curtains, which could even match your cushions and throws. When you hang them in front of your window it will start to insulate your room almost straight away. Around 40% of the heat escaping from your room is because of your windows so by covering them with curtains it will prevent the heat leaving. After adding the thick curtains, if you still feel like there is some heat escaping then try also placing roller blinds over the window. This will double up the insulation and act as a double glazed window – the cold air will be trapped between the blinds and the curtains allowing no heat to escape your room!
About Us
Based in West Yorkshire, The Rug Shop UK is the trading name of SR Carpets and Floors, a longstanding Yorkshire based high street business established over 35 years ago, having served thousands of happy customers through the years by delivering the highest quality floor covering products at the best possible value we were encouraged by the demand from our customers and the growing popularity of online shopping we decided to launch www.therugshopuk.co.uk.
Ref number: THSI-2069