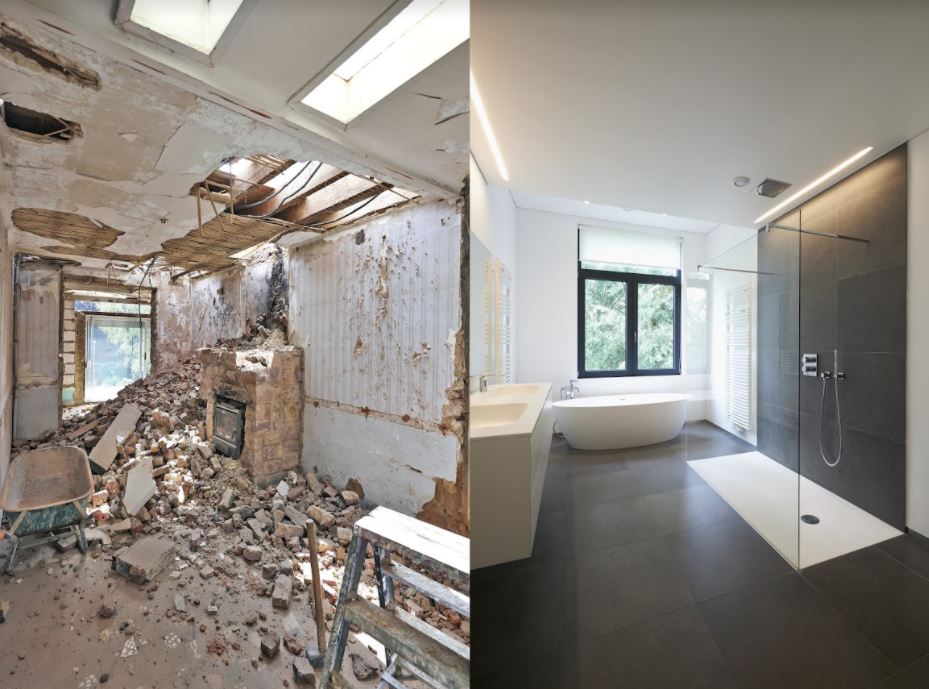 More than half of US property owners decide to make home upgrades during the first year of living in their residence. If done right, home renovations can become good investments, especially if you want to sell your home soon. There are many ways you can increase your home's value, depending on your budget. With a wide range of options, you might feel overwhelmed, so here are some tips to help you choose the best way to increase your home's value.  
What to Consider When Doing Upgrades
It is only natural that you want to leave your home better than you found it. However, before you decide on which renovation project should be your priority, there are several things you need to consider before doing the upgrades: 
Average Market Value of Homes Around You
As you make decisions regarding home upgrades, you also need to consider the homes' market value around your area. Properties on sale around your community are considered competition, and doing the right renovation projects will make or break your property's value. 
Although upgrades are considered investments, you still need to look at the numbers involved in the projects and their impacts on selling the property. First, check your home value. If your home is around $400,000, do you think it is worth to have a $500,000 budget for the upgrades? How much will each upgrade add to the property value? You have to run these numbers and they should also be considered in your budget. 
How to Increase Property Value
If you don't have the money to do a major renovation project, here are some simple ways you can improve your home's value:
Colour makes a huge impact on home buyers, and choosing the right paint colour is a powerful tool for attracting people to buy your property. When colours are desirable to the home buyer, they envision themselves living in your property. 
Remember that colour trends change over time, and it also depends on your prospective buyer's demographic. Darker colours tend to turn most people off while cool colours like pastels are pleasing to the eyes and make any room feel bright. 
Landscaping is considered as the best and easiest way to increase your property's value. Blooming flowers, trees, and plants make a house look alive, attracting many home buyers. Aside from that, when plants and trees are strategically placed, it can reduce energy costs as it provides a cool breeze during the hot season. 
Stage the Interiors Strategically
When you want to impress potential buyers, make sure that your interior is properly staged. Here are some staging tips that help increase property value:
Create an inviting porch or welcome space – Use a clean doormat and add some potted plants or flowers in bloom to create an inviting feeling for anyone who comes inside. 

Ensure that the house is sparkly clean – Make sure you shine the floors and clean the windows to create a good impression to the potential buyers. In the kitchen bathroom, make sure you scrubbed gout or moulds on the tiles and sinks. 

Declutter, but leave some essential items for people to see – Although you need to get rid of clutter around the house, you also need to display some items to help people imagine themselves living in your space. 

Rearrange your furniture – Have symmetrical arrangements in your spaces as it usually works well in appealing people. It would be best if you also pulled your furniture off the walls to create an inviting conversation area in the living room or kitchen. 
Depending on your budget, time, and goals, you could do any number of these simple changes to make your home more attractive, either to live in or to sell.
For Those with a Moderate to High-Cost Budget 
If you have the money to conduct major renovations in your home, here are some smart projects you should do: 
An energy-efficient home is appealing to many home buyers. How can you make your home more energy efficient? Here are some ways to do it:
Choose an efficient HVAC system like installing a PTAC, or packaged terminal air conditioner. Many hotels and buildings use PTAC rather than window air conditioners because it has a higher efficiency rating. It also operates quietly so you can have a good night's sleep.

Invest in solar panels. 

Convert to energy-efficient appliances, lighting fixtures, and double-paned windows. 

Add More Square Footage
Bigger homes command higher values. Adding a second floor or finishing an attic or basement will automatically add significant numbers to your property's value. You can also convert an attached garage into an additional bedroom, office, or living space. 
Summary
Renovation projects don't only improve the look of your home but they also increase its value as well. If you are working on a limited budget, something as simple as changing paint colour will significantly impact your home's value. It also pays to invest time in staging your home to appeal to home buyers. If you have the budget to make major renovations, prioritize making it more energy-efficient and adding livable spaces.
Ref number: THSI-1969