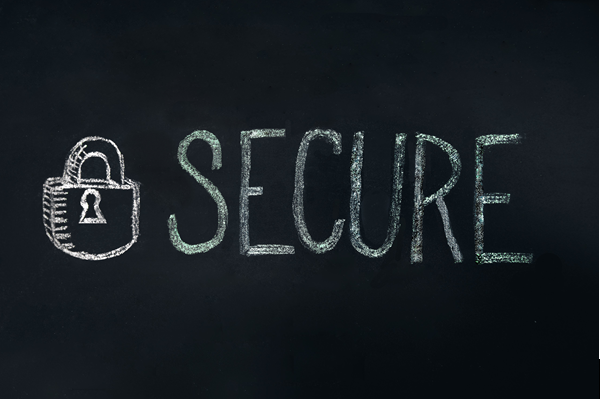 Home security used to come down to having a company install a traditional security system in your home and paying a monthly fee for the service. These traditional options were generally pricey and often didn't include extras such as video monitoring and smartphone alerts. With the rise of the smart home, there are now many easy, affordable ways to enhance the security of your home. Follow along as we cover some of the easiest ways to make your home more secure.
Smart Doorbells
Smart doorbells are a simple, affordable way to improve your home's security. Ring video doorbells were one of the first options on the market and continue to push innovation in this space. Smart doorbells include video monitoring and two-way voice. They work by detecting motion and sending an alert to your smartphone. This allows you to answer your door from anywhere via your smartphone. Another great benefit is that they store video and image files for later review. Should someone try to steal a package from your porch, you can stop them in their tracks or at the very least have video evidence of the crime that was committed. 
WiFi Cameras
Similar to a smart doorbell, WiFi cameras allow for video and audio monitoring around your home. They are affordable and easy to setup. Unlike a smart doorbell, they can be placed all around your property. WiFi cameras can be linked to an app on your smartphone allowing for real time alerts and storage of past video files. They are a visually deterrent, but also gather video logs of any of the happenings in or around your home. This allows you to keep a watchful eye on your property whether you are home or away.
Smart Security Systems
There are a number of smart security systems available on the market that are similar to the traditional security systems that you would have a 3rd party install. However, these systems are built to easily integrate with your home's WiFi network and be managed by you. They typically offer multiple cameras, motion sensors, and a smartphone app. Some even include hard drives to record footage, so that you don't need to worry about storing data in the cloud or paying subscription fees. Smart security systems come with a higher price tag than video doorbells and WiFi cameras, but provide you with enhanced features and functionality.
Smart Lighting
One of the most affordable and simple ways to beef up your home's security is through the use of smart lighting. Smart lighting comes in many forms, from smart light bulbs to light bulb cameras. Light bulb cameras are bulbs with actual cameras built in. These are mainly for indoor use, but they are inconspicuous and easy to configure. With smart light bulbs, you get added convenience in your home, while also gaining the ability to control lighting schedules while you are home or away. This is especially useful for making it appear as if you are home, even if you are away. You can set lights in different parts of your home to go on and off throughout the day, giving off the appearance of someone being at home as normal. If you want to take it to another level, you can even randomize the schedules based on the day to really throw anyone watching your home off. 
Wrapping Up
One of the greatest benefits of smart home devices is their ability to help you better secure your home and possessions. Smart lighting allows you to easily give off the appearance that your home is occupied when you are away. Smart doorbells and Wi-Fi cameras give you video monitoring, alerts, and two-way talk capabilities. This allows you to catch would-be intruders in the act while also giving you video evidence of anything that may have taken place on your property. The ultimate way to secure your home is with a smart home security system. These systems include multiple cameras, remote monitoring, and the ability to store large volumes of data on a local hard drive for ultimate security. Home security has been one of the many positive advances that smart home technology has brought to homeowners and renters.