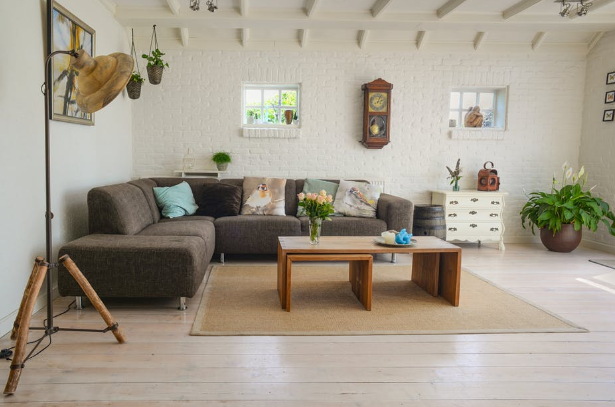 Want to sell your house for the most amount of money you can? Here is how you can create a house upgrade before you sell your home.
Good news if you're looking to sell your home soon — you're selling at a great time! Economists have noted a boost in home sales within the lasts several months, with the market performing better than expected. But before you put your house on the market, you should know that a few quick upgrades can help you fetch a higher price. Keep reading to find out how to make your house upgrade in value before it hits the market so you can walk away with more cash.
1. Start with the Kitchen
Ask any realtor or home buyer what they look for first and you'll hear the same thing: a great kitchen. Because we spend so much time in the kitchen, buyers want a chic, refined area to relax as well as cook. We'll get into the appliance updates in a moment. For now, let's focus strictly on aesthetics. For starters, consider replacing your cabinets, adding a back splash to your counters and stove, and repainting.
2. Focus on Energy Efficiency
The average household spends $2,200 per year on utility bills. Of these bills, energy costs make up the lion's share. So it might not come as a surprise that people are looking for smarter ways to stay cooler and comfortable. You can boost your home's efficiency in a number of ways, like adding insulation in your attic to regulate airflow. You may also want to invest in a smart thermostat and energy-efficient light bulbs.
3. Make Use of Extra Space
The more square footage, the higher the price tag. We aren't suggesting building an add-on, though. Instead, consider finishing your basement, remodeling your shed, and fixing up your attic. Any extra space you can get can add thousands to your home's value. Of course, if you ask 'what is my house worth?' and decide that you do want to add on, you may want to build a garage or re-purpose your attic to become an in-law suite or guest room.
4. Boost Your Curb Appeal
Buyers can make a decision about your home before they even step foot inside. It's all due to curb appeal, or anything that can be seen from the outside of your home. So while you may not like yard work, a little bit of landscaping can make a world of difference. And don't forget about your siding, roof, and door, too. If people can see it from your yard, it matters.
5. Upgrade Appliances
From refrigerators to washing machines, new appliances are an easy way to attract buyers and add a little pizzazz to any home. They're also a brilliant investment from a financial standpoint. Most new comply with Energy Star standards, meaning they're energy-efficient, as well.
Boost Your Home's Value with a House Upgrade
There you have it, our tips on making your house upgrade in value. Each upgrade on this list should yield a high enough ROI that we'd suggest incorporating as many as possible before you sell. And if you're looking for more tips to help you get the most out of your home, make sure to check back with our blog.