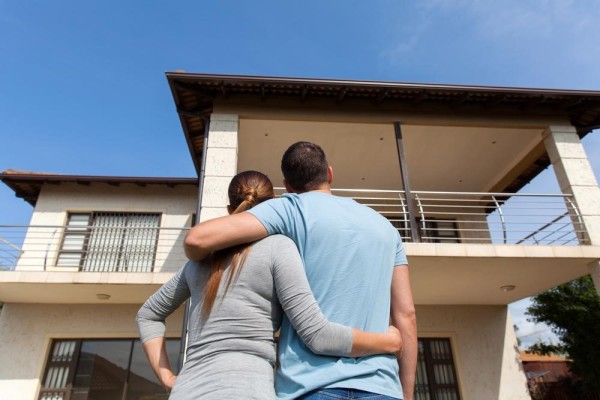 Generally, homeowners remodel their houses at the start of the year – either to give it a fresh look, to make it more liveable or to put it up for sale. Whatever their reason, re-modelling a property can add value.
A survey by Harvard University's Joint Center for Housing Studies showed that over $10,000 was spent by more than a million homeowners to remodel their homes in the past 15 years alone. That's a lot of people doing work on their properties. Re-modelling projects are becoming a standard part of the process when you decide to sell or rent the property.
Starting from the outside, here are 5 ways to remodel and boost the value of your home.
1. Work on the Landscaping
A properly groomed landscape has a way of attracting buyers to a house. You can add sods and fill dirt to cover holes in the ground, trim flower beds and shrubs, cut bushes and extensive tree branches, and ensure that the paving stones on the walkway are not damaged. The cozy welcome your home exudes on the outside, determines whether buyers will consider looking around the property.
A recent study showed that the value of a house increases with about 27%, if it makes a good first impression on the buyer. However, do not try to hard because landscaping doesn't require much effort or cost. For example, there's no need spending money on installing synthetic grass, when you can simply mow the natural one and give it a better look. Work with the resources at your disposal and watch your home's value go up.
2. Replace the Exterior Siding
Exterior siding replacement makes a house look new from the outside. From vinyl siding and fiber cement siding to foam backing, homeowners have a range of installment options to select from. Depending on your choice, siding replacement can actually last for more than 20 years.
The project manager at Raven Home Solutions – a home remodeling company in Baltimore – said that "siding of windows is actually a cheap way of making your house look brand new. Just ensure that the material you install is durable and well fitted to increase insulation – people are thinking more and more about the energy efficiency of their homes". He further added that after the work it requires minimal maintenance and saves you money over time.
3. Repair or Replace the Front Door
Asides being the main entrance to your home, the front door also has an effect on the overall appearance of the yard. Simple adjustments, repairs and painting can do some magic. Magnetic weather stripping also adds value to the door and the house in general. Prospective buyers would want to feel safe and welcome when they approach your door, so simply work on the door frames to ensure there are no hollow areas and ensure that the hinges are tightly fixed.
However, you can go an extra mile by replacing the door altogether – if you can afford to. With $650 (or less), you can install a quality steel front door. There are expensive steel doors but you don't need to spend so much on remodeling – especially when you are hoping to make some really good profit. Although, you can consider those made for security reasons – if you're using that as part of your advertisement strategy.
4. Remodel your Kitchen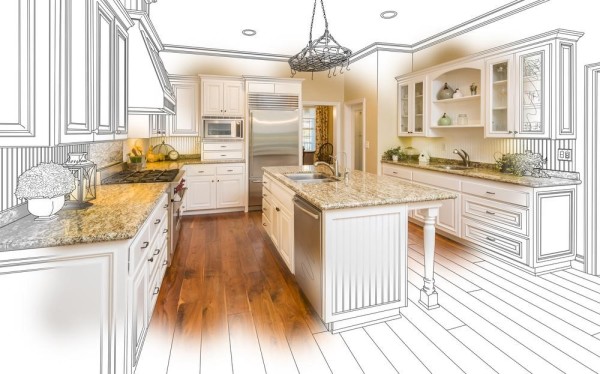 After shelter (and maybe clothing), food is the next basic necessity of humans. Therefore, prospective buyers are likely to check out your kitchen once they step into your home.
Touted as the heart of the home, a properly designed and remodeled kitchen will make anyone fall in love with the house. No need spending a huge chunk of money on upgrading it to a high-end restaurant, when you can simply remodel the fixtures.
Paint the cabinet and shelves, repair knobs and hand basins, take away old appliances and replace with new upgrades, and make sure all broken tiles are fixed or changed.
5. Convert the Basement and Penthouse to Living Spaces
Buyers love to know that your house has a lot of room to accommodate items and people. It must not be for storage of unwanted property. If they can use additional space for one more bedroom, game room, study or gym, your house should provide that.
You can convert your penthouse and basement to a bedroom and a gym respectively. Do not try to attach new rooms that were not in the original design – it ends up making your house look unappealing.
Minor Repairs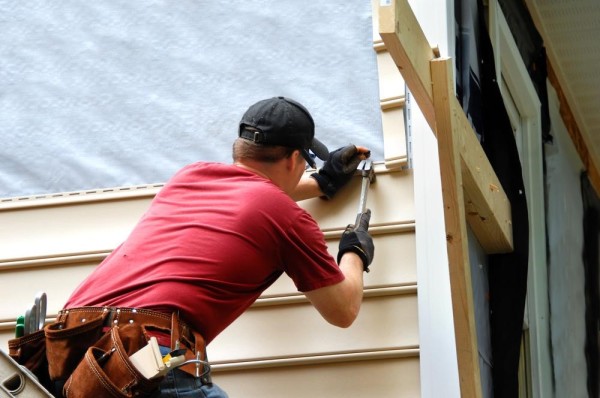 Minor repairs should not be overlooked. Check the plumbing of the house to be sure there are no leaks. Asides the kitchen tiles, those of the living room and bedrooms should be fixed as well – if damaged.
From the pavestones on the driveway, to statues and even the fence, walk round the curb to see if there are areas that may need remodeling. Paint those whose color looks faded. Check for leaking roof and replace if necessary.
After all is said and done, the value of your home will not only skyrocket, but the curbside view of your property will be amazing.