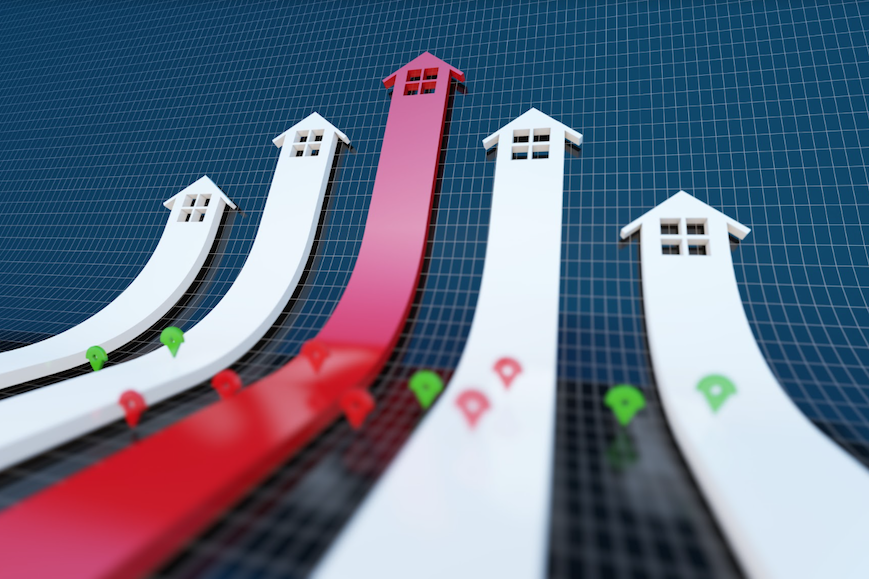 The real estate market is constantly fluctuating and keeping up with these rapid changes can be quite a challenge, especially if you don't know much about the market. However, investors, buyers, and owners have their ways to keep up with the trends in the industry.  The things to look out for are mortgage rates, house prices, demand, and supply, just to mention a few. That means one must know how to read market data, regularly watch or read the news, and even keep up with real estate and finance news.
Staying on top of real estate market trends, or any industry for that matter, would depend on how knowledgeable and well-informed you are. This wealth of knowledge and insight can help you determine whether it's a good time to buy, sell, or invest. Fortunately, there are excellent ways to get the information you need and stay on top of real estate market trends. Read on to know more. 
Networking is not only good for getting clients and making deals. It's also an excellent source of information. You see, a network brings together people of all experiences and expertise. Some follow market news religiously, and there are those who know everything about house prices and best practices in the industry. 
To find a network, you can search around and find the best real estate investment forum and join it. You'll get to know what's trending and what's old news. Moreover, you receive immense information on numerous property investment topics such as where to list homes and other property investment tips and ideas. 
In addition, you can learn about trending events, meetings, and seminars. Through these events, you can get the scoop on the latest predictions and happenings in the industry and locality. Consider joining helpful forums and attend events to meet new people, learn, and ultimately get the facts on real estate market trends. 
Market research is crucial if you want to understand the market and know where it's headed. However, the real estate market varies from place to place, so you need to collect relevant data that is focused on your area of interest. 
There's nothing wrong with updating yourself with national market data, statistics, and overall trends, but knowing what's happening in your area might be more helpful—especially if you're planning to buy or sell properties in your locality. You can find real estate market information in your local listing services or record boards.
At one point or another, you or your contacts would rub elbows with a reliable real estate agent who is deemed credible and knowledgeable enough to know real estate trends and conditions. Agents and brokers are an excellent source of information and are usually updated on the happenings in the property market. 
Besides, agents have sources and tools to gather and interpret market data and access resources that a regular consumer cannot. When you have a good network, you would eventually find a trustworthy real estate agent to connect with.
Read Local Media And Property Publications
Local media and property publications usually carry a lot of information, data, and analysis. Property publications and blogs are also great resources. You can get publications from the library or by researching the best property blogs in your area. 
You need to follow local news and blogs because they're more likely going to highlight local projects and events that might cause changes in the market. For instance, you might be able to learn of a development project that could push house values up or down. Remember, events and news easily influence the real estate market. Even things such as the construction of a new highway can impact house prices in that area. This knowledge should help you stay on top of real estate trends.
Each market has its low and busy season because timing is essential when buying or selling real estate properties. Learn to differentiate between trends so that you can understand basic seasonal cycles and whether the market is going up or down. If you're not very familiar yet with the market, you may want to collect and analyze a few years' worths of data. Talking to a real estate agent can help as they have gone through these seasonal cycles and can interpret the data better due to their experience.
Takeaway
Knowledge gives you power, and when you're armed with enough data, you can easily stay on top of real estate market trends. Try and learn as much as you can about your local market to predict market movement, changes, and trends. 
When you are prepared, pricing, demand, supply, and potential issues become easier to spot. Networking with the right people, seeking professional help from real estate agents, enlightening yourself with local news and events are all very helpful for keeping up with property market trends. 
Ref number: THSI-2374