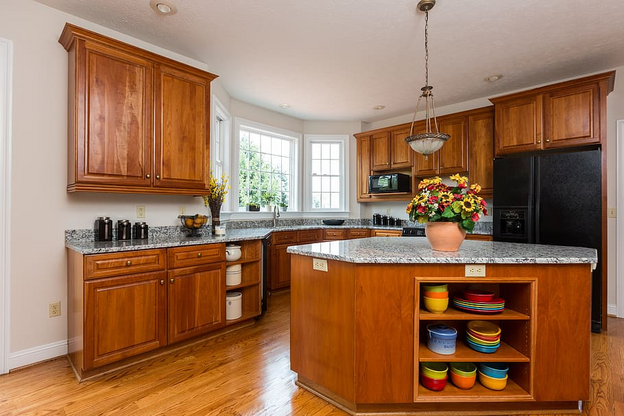 Selling your home can be very emotional, mainly if it contains most of your memories. However, it sometimes becomes necessary to get it done due to a job transfer or the need to change your environment. Before you put your house on the market, it must be in good condition to attract a higher price. A professional valuation officer factors in several things, including the condition of your home, before coming up with a price. Hence, renovation/home improvement is critical when selling your home.
Renovating your home before putting it on sale makes it easier to attract potential buyers and sell at a reasonable price. Almost all homebuyers want a house they can buy after closing the deal. Here are five areas to look at when renovating or upgrading a home to sell.
The Kitchen
The kitchen is one of the most important spaces in every home. It is where the family is fed, making it one of the first places a potential buyer will visit during a home inspection. As you consider selling your home, give the kitchen a deserving facelift to make it attractive. This can be a total kitchen overhaul or a targeted project.
Homeowners on a tight budget can concentrate on specific things like kitchen cabinet and sink replacement or refurbishment. Homeowners near San Diego, California, can have quality kitchen cabinet door replacement and refacing services at Boyer's kitchen cabinet at a competitive price. Afterwards, contact a plumber to replace the old sink and other damaged plumbing fittings with new ones. You can now add a fresh coat of paint to the walls to complete the facelift process. If you have enough to spend, go for a total kitchen overhaul.
Flooring
If your home hasn't seen any major renovations in a long time, you may need to update the flooring. The flooring counts a lot when it comes to home pricing. It can increase your home value by around 2%. So, do the math; if the cost of replacing your floor tiles or vinyl is not higher than the value it adds to your home, then replace the floor. Beautiful flooring is always an attraction to buyers.
The bathroom needs a makeover.
The bathroom is another vital area in every home. Each family member may use the place at least once a day. Therefore, every home buyer would want to see the place during a home inspection. If your bathroom is messy with damaged faucets, showerheads, sinks, broken mirrors, etc., renovate or upgrade the place before putting the house on sale.
A bathroom renovation will solve the plumbing problems while you also update the damaged fixtures. This will improve the aesthetic appeal and make the place very efficient for the new owner. The thank you would be seen in the pricing of the home.
Roofing
Old roofs are usually prone to leaks, which can significantly affect your home. Roof leaks bring about the decolourisation of your wall painting, create moulds, and weaken your structure. If you have any part of your roof leaking, replace that damaged roof before selling your home. Changing your roofing can be expensive, so pay attention to replacing the damaged one. A roofer can assess the situation and advise on the best way out.
Landscape
Add landscaping features if you want your home to have a high value on the market. A beautiful and well-catered landscape can have a lasting impression on buyers. This is much easier if you have existing landscape features. Ensure the lawns are mowed, with flowers trimmed very well. The lighting and irrigation system in the garden must be working perfectly. If you have a background vegetable garden, put it in good shape because it can increase your asking price. Families who love to eat fresh veggies would find such a feature interesting.
Paint
Adding a fresh coat of paint to your home breathes new life into it. Your home's exterior and interior parts should be painted to improve its look. Painting removes stains, hides cracks and other imperfections on the walls, and enhances the look. The exterior painting attracts buyers, and the new look leads buyers to believe the house is worth its price.
Conclusion
Renovating your home comes at a cost, but it is worth it. Aside from improving your house's curb appeal, it can prolong its lifespan. Most importantly, it improves your home's market value when selling it. For this to happen, you must be strategic in the renovation process. The areas mentioned above should always be on your priority list. Once they are in good condition, it is easier to get potential buyers to pay the asking price.
Ref: 3267.27988