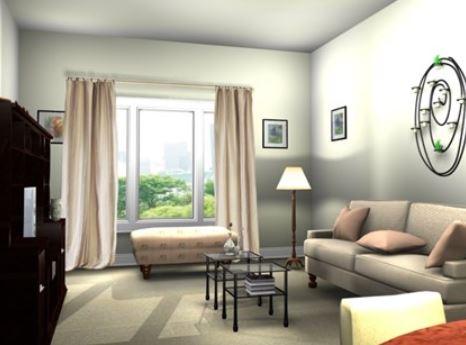 Choosing an ideal home remodelling contractor today can be challenging. This is because there are many contractors in the market today. 
So, you must be in a position to choose the best home remodelling contractor among the many. This helps you to come up with the best contractor who will successfully finish your project. Following are the 6 best tips for identifying the best contractor for your home remodel;
Understand What You Want.
You should have a plan on what you want and this gives you a clear picture of how you want your home to look like. Remember, one of the targets for remodelling your home is to give it a nicer new look. And to achieve this, you must know how you want your home to look after the remodel.
You must have a clear picture of the type and fashion of the doors and windows you want, the type of tiles to be used and the colour paint you want for your walls.
So, you have to look for a remodelling contractor who understands what you want and can achieve it. The best contractor must look at your plan and advise you on how to improve it to suit your needs since they are experienced in the field than you.
Consult Friends and Family
Consulting friends and family give you proper direction on the ideal home remodelling contractor. Wondering how? You consider the recommended contractor because your friends and relatives had a good working relationship with the particular home remodelling contractor and gave them good results. If they hadn't gotten good results then they wouldn't have recommended the particular contractor to you. 
Moreover, you spend less time looking for the ideal home remodelling contractor because you already have the direction. And don't have to check the credentials of every contractor but only to visit the offices of the recommended contractor and get the deal done.
Embrace Online Reviews
Go to Google and search for reviews on particular home renovation San Diego contractors and you will be given lots of them. You have to go through each and check other people's experiences with a particular home remodelling contractor.
Well, if the reviews are positive, then try your luck with that contractor but if the reviews are negative, then you have to move on and try another. This is because you wouldn't want to go through the same bad experiences that others had with a particular remodelling contractor.
And look at how a contractor handles a complaint on its website and know that you will be treated in the same manner. Remember, the contractor's response to customer queries talks a lot about it.
You can find these responses on the comment sections of the company's articles on its blog or its social media channels like Facebook and Twitter. Look at the responses and evaluate whether the Remodelling contractor is worthy of your deal.
Look at the Prices
You must also consider the costs charged by a particular contractor and have in mind that high prices don't mean quality work. So, you don't have to spend a fortune on remodelling your home. Stay on budget and look for a remodelling contractor that fits within your set budget but does quality work.
Make price comparisons of different home remodelling contractors as you also check on the quality of their work. Then choose a fairly priced remodelling contractor with quality work.
You can also look at the industry standards as per the costs involved then use them to gauge the ideal remodelling contractor.
Level of Experience in the Field
An ideal home remodelling contractor must be an expert in the field to be assured of the best results. They must understand all the basics of the job and even be in a position of giving you advice on what will work better than what you had proposed.
Moreover, the contractor must show you some of its past successful projects to practically show you their capabilities. This can be displayed on the contractor's website in form of testimonials from happy clients or case studies.
Get the Best Home Remodel
Use the above tips to get the best Home Renovation San Diego contractor for your home and give it a brand new look.
Ref number: THSI-2167