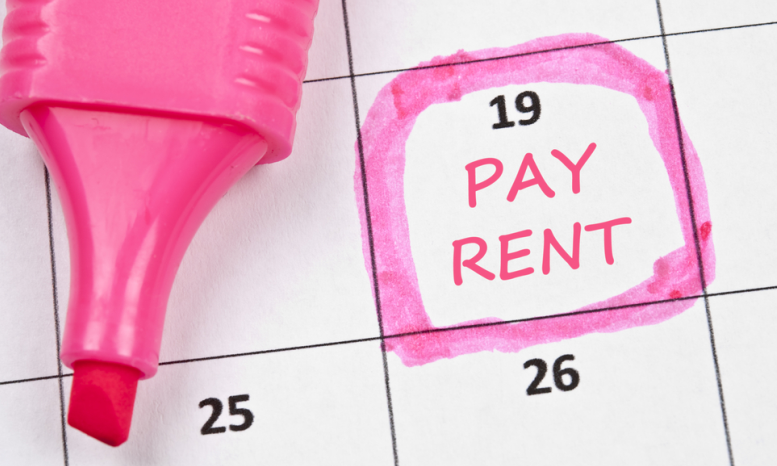 For most landlords, collecting rent and ensuring that they are paid on time each month is their single biggest concern. Rent arrears cost UK landlords a staggering £900 million each year! So, it's understandable why so many landlords make rent collection their top priority.
But what is the best way to collect rent from your tenants? There are a number of different payment methods used in the private rental sector and choosing the right type of payment can be an important factor in improving collection rates and reducing the likelihood of rent arrears. In this blog post we look at all the options available to collect rent from your tenants, the pros and cons of each, and how you can encourage your tenants to pay their rent on time each month.
Different Ways to Collect Rent from Tenants
There are a number of different payment methods that can be used to collect rent from your tenants. The main 5 payment methods are:
Cash
Cheque
Standing Order
Direct Debit
Faster Payment Transfer
Each of these methods has pros and cons that will vary depending on the exact set-up of your rental business. Below we go into each payment method in a bit more detail to help you decide which is right for you and your rental property.
Smart Rent Collection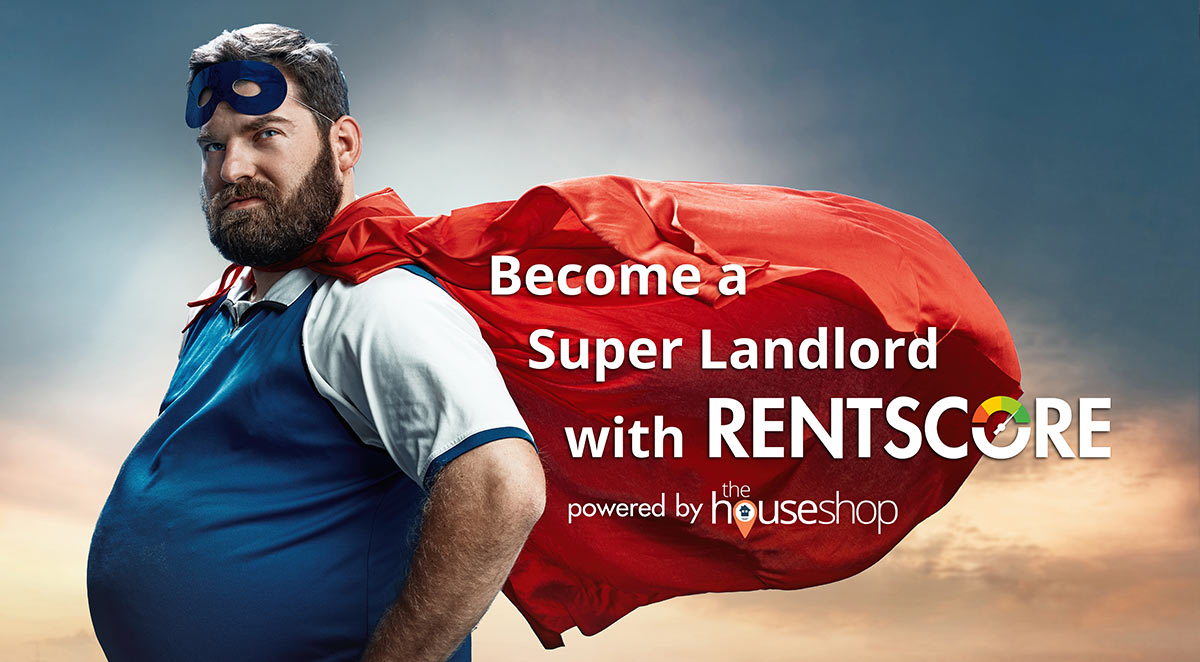 Before we dive into the different rent collection payments mentioned in the list above, let's take a moment to look at some of the new 'Smart Rent Collection' services being offered by PropTech companies.
Ensuring that tenants pay their rent on time is a huge concern for any landlord. Unlike other regular monthly outgoings, like utility bills, mortgage payments or credit card payments, rental payments do not count towards a tenant's credit report. This means that unfortunately, rent is often near the bottom of tenant's payment priority list, as it won't negatively impact their credit score if they pay late or miss a payment altogether.
However, a new Smart Rent Collection service called RentScore is about to change all that by partnering with Experian to register tenant's rental payments on their credit scores. This means that good tenants who reliably pay their rent on time are rewarded with a boost to their credit scores. While tenants who may have been a bit relaxed about their rent payments suddenly have an important incentive to make sure they pay on time.
RentScore sets up Direct Debit payments from tenants, which is one of the most reliable payment methods as far as a landlord is concerned. They will also handle every aspect of the rent collection process for you, including chasing late payments and notifying you with regular updates – including advanced warnings if a tenant cancels their Direct Debit.
The great thing about RentScore is that it offers benefits for both tenants and landlords – so it really is a win-win for both parties.
Collecting Rent from Tenants in Cash
Cash payments are relatively rare in the rental property world, but some tenants still insist on paying their rent using cash. There are a number of problems that come with cash rent payments and in many cases, if a tenant wants to pay you in cash, there is usually a strange or suspicious reason why they want to do so.
The first problem with cash payments is that they require a lot of manual work on your part. You will need to visit your property in person each month on the rent due date to physically collect your rent money. If you don't live near your rental property, then making the trek there and back once a month to pick-up your rent can be a real hassle and can add unexpected expenses to your budget.
Similarly, if you have multiple properties in your portfolio it simply wouldn't be practical or sensible to go around visiting each property to pick up your rent payment in cash each month.
Another important issue with accepting cash payments from your tenants is the lack of a paper trail should a dispute arise. You will need to manually create and issue receipts each time you receive a payment to ensure that both you and your tenants have proof of payment. You will need to make sure that you diligently maintain your records so that you don't find yourself in hot water when the Tax Man comes knocking.
On top of this you will probably want to deposit your tenant's cash payments into your bank account – this will involve a trip to your local bank branch and a waiting period before the money clears into your account. Adding another layer of hassle into the process each month.
You shouldn't accept cash rent payments from your tenants if:
You live a long way away from your rental property
You have multiple rental properties in your portfolio
You don't want to deal with any manual admin or record keeping work
You want to have a hands-off approach to managing your rental property
Collecting Rent Payments by Cheque
In the modern world of online banking and Direct Debit payments, cheques can seem pretty outdated. However, some tenants still prefer to pay their rent via cheque.
As with cash payments, there are a number of problems that come with cheque payments that can make your life more difficult. Firstly, your tenants will usually send the cheque to you by post, and this opens up the door to potential excuses like "it must have got lost in the mail!". The problem is that in some cases this excuse may be genuine, and there's no way for you to determine whether your tenant is telling the truth or not without requesting all cheques to be sent via tracked and signed-for postal services.
Once you have received the cheque for your rent, you will need to take it to your local bank branch and deposit it into your account. If you have a full-time job alongside your landlord duties, finding the time to do this on a regular basis can be tricky. Even once you've deposited your cheque, you will still need to wait 3-5 days for the payment to clear into your account. This means that it can take a whole week just to collect and receive your rent each month.
You shouldn't accept cheque payments from your tenants if:
You don't want to rely on postal services to receive your rent
You don't have the time to visit your local bank branch once a month to deposit the cheque
You don't want to wait 3-5 days for your payment to clear after being received
Collecting Rent Payments by Standing Order
Compared to cash and cheque payments, Standing Orders are a much more efficient way to manage your rental income. Standing Orders are the preferred method for many landlords due to the fact that they are easy to set-up, reliable and easier to track.
What is a Standing Order?
A Standing Order, otherwise known as 'The Standing Order Mandate', is a set of instructions given to a bank or building society which tell them to make payments for a fixed amount on a regular basis to a specific bank account. In the case of rent payments, a Standing Order will be set-up by the tenant to send the rent amount to the landlord's bank account on the due date each month. Once a Standing Order is set-up, it can run indefinitely until it is cancelled.
Why Should You Use Standing Orders to Collect Rent?
As far as landlords are concerned, Standing Orders are an excellent choice because they make the process of rent collection trouble-free, automated, secure and reliable. Tenants also tend to like Standing Order payments because the landlord cannot change the payment amount without their knowledge.
Another big benefit of using Standing Orders is that electronic transactions are much easier to track and monitor. You will know if a payment has been missed straight away and you will be able to view all your incoming rent payments in a single dashboard by logging into your internet banking account.
The only downside to a Standing Order is that you are putting control of the payment amount and due date into the hands of your tenants. If your tenant sets up a Standing Order for 10% less than the full rental amount, there is nothing you can do to edit or correct the payment. This is where a Direct Debit payment set-up shows its superiority.
Collecting Rent Payments by Direct Debit
Direct Debit payments are the most reliable and secure way to collect rent from your tenants, but it can be tricky to set-up a Direct Debit yourself. Any Direct Debit payment will require a mandate signed or approved by the tenant before it can be activated, and organising this yourself will be difficult. However, there are a number of third party rent collection services who can set-up Direct Debit payments from your tenants for you and manage the entire rent collection process from start to finish. So you can sit back and relax safe in the knowledge that your rent will be paid each and every month.
With Direct Debit payments your tenant does not have to remember to make a payment each month, as the rent will be automatically deducted from their account on the due date. The payment process is incredibly secure and reliable, which is why many landlords are happy to pay a small fee to a third party service.
Another benefit of Direct Debits is that you will set the payment amount and due date, so there's no room for error compared to a standing order. This also means that you can easily change the rental amount if you need to impose a rent rise or offer a rent reduction for a given time period.
Compared to other payment methods, Direct Debits significantly reduce the administrative burden on the landlord. You won't need to visit your bank to cash cheques, check your bank account every day to see what has cleared, or chase late payers. Each transaction will also come through with a detailed schedule highlighting exactly who paid what and when – which makes it a lot easier to reconcile payments and monitor your rental income, especially if you have multiple properties in your portfolio.
You will also be notified as soon as a tenant cancels their Direct Debit, so you can contact them immediately to rectify the situation.
You Should Use Direct Debit Payments to Collect Rent if:
You have multiple properties in your portfolio with different payment dates and amounts
You want to reduce manual work managing on-going payments
You want control over the rent amount and due date
You want a secure and reliable payment method
You want to be able to easily increase or decrease rent amounts
How To Make Tenants Pay Rent on Time
Even if you hire a third party rent collection service, there is no guarantee that your tenants will pay on time. Most rent collection services will handle late payment chasing and reminders for you, but there isn't much they can do to incentivise on-time payments from tenants. However, a new smart rent collection service called RentScore is now offering an effective incentive for your tenants to pay on time – by rewarding them with improved credit histories if they do, and adding the risk of negatively impacting their credit score if they don't.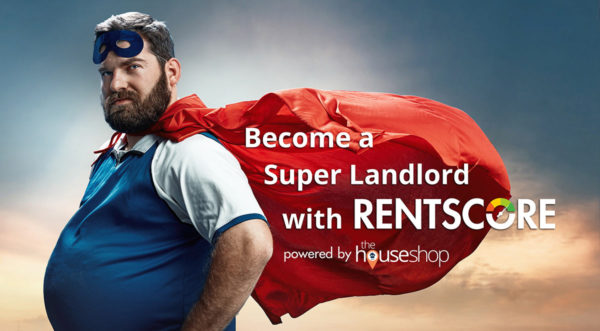 RentScore registers tenant's rental payment data with Experian's Rental Exchange, so rent payments will count towards a tenant's credit score in the same way that mortgage payments do for homeowners. Currently, renters receive no benefit to their credit score for paying their rent on time each and every month. This also means that other outgoings such as utility bills, credit card payments and loan repayments will take priority over your rent!
Rent Score makes rental payments a top priority for your tenants – so you can reward good, reliable tenants while keeping potentially unreliable tenants in check. The service is available to any private landlord in the UK and starts from as little as £9.99 per month. For that price you get all elements of rent collection taken off your hands, including the set-up of Direct Debit payments from your tenants to improve reliability and collection rates. You also receive regular statements and payment notifications so you can keep track of your income.
If you want to find out more about RentScore and see how it could work for your property portfolio, you can call TheHouseShop on 0800 048 8910 or visit the RentScore info page here: www.thehouseshop.com/rentscore.