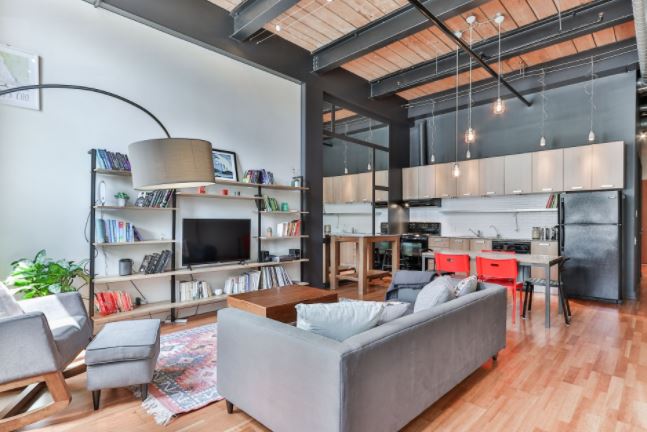 There are many formats and formulas for interior design. While some are characterised by utterly distinct in flavour and finish, some only have the subtlest of differences inexperience. Home design styles have their own inspiration, history and creative endeavour. Within these brackets, the contemporary home design style is a current and ever-evolving trend that always echoes the prevalent tastes of the moment.
Contemporary interior style is classic, timeless, and yet never feels dated. On the other hand, it is not the same as the modernist aesthetic which may feel cold and overtly minimal. 
Contemporary living is as much about visual indulgence, as it is about functional efficiency. It emphasises creating warm cosy spaces, clean lines in architectural elements and decorative details, and thus aims for easy sophistication.
Today, the contemporary look is defined by curved lines, neutral colours and functional minimalism, however, the look may feel different in the future.
How to achieve contemporary flair?
Here are six essentials for achieving a contemporary home design style:
Colour palette
The signature preferences are neutrals and the grey-black-white colour palette trio that can define and ground a room. In the next step, you get to use pops of bright colours to accent a mood space. Colours of contemporary home design style provide a foundation for the details of your furniture and decor to shine through. There is the potential to get creative with textures and patterns. 
Furniture
Contemporary style furniture is statement-making conversation starters. At the same time, they are toned down with smooth, clean, geometric silhouettes and straight lines. Pick pieces with solid hues and finishes, natural materials, minus ornamentation that give a sense of weightlessness and casual living. In the case of upholstered sets, natural fabrics with a texture like wool, cotton, linen, silk, and jute in neutral colours work. Visit Papaya for a range of outdoor furniture that will elevate your contemporary home design style.
Textiles and accessories
Textiles that play with tonal patterns, and have concise colour combinations can save any contemporary design from turning into a cold modernistic vibe. Stripes, and geometric prints in rugs can complement by bringing in personality. Accessories should be small elements that would play as extras to your committed furnishing choices. Thus, décor objects and artworks should not be too loud or cluttered with collections or too many pieces. Open space is important in contemporary design.
Airy and light
The open floor plan is iconic in contemporary home design styles. They create a unified experience by blurring the boundaries of living spaces. Bare and resilient flooring such as hardwoods, ceramic and porcelain tiles, travertine stone and marble showcase crisp contemporary living. Light and airy rooms define contemporary design with a focus on natural light access. So, floor to glass windows, skylights, solar tubes, and oversized windows with translucent glass are your choices. 
Fixtures and appliances
The contemporary home design style is the clean break from small and dark rooms. Besides natural light, lighting fixtures carry an important design element in this style. Think track lighting, recessed lighting, cove lighting, or spotlights on artwork. Include colour and metallic accents to fixtures. The key is to keep them distinct looking like works of fine art. In the case of appliances, contemporary design is about hidden luxury details. Electronic controls and appliances are hidden behind gorgeous interiors. 
Architectural exteriors
Forget the heavy ornamentation infused exterior detailing of historic classical buildings. Instead, imagine your home in simple rectilinear or curvilinear forms. Contemporary design favours distinct rooflines with unique features and seemingly flat silhouettes. Even the materials are kept natural. Replace hand railings and handcrafted bannisters with innovative tension cables, glass, or industrial materials. 
Why the love of contemporary flair rule 2021?
Contemporary interiors are the preferred home design style for creating simple harmony. It steers clear of the mixing of style eras and attempts a minimalistic harmony. A classic approach means luxurious yet simplistic.
Contemporary style is about escaping strict formality and rules in designing. It's a more eclectic approach that avoids both the ostentatious and the cold industrial feeling with—minimalism, sophistication, and cosiness. 
Contemporary home design style will never go out of style and, in any case, can be easily renovated.
Ref number: THSI-2179