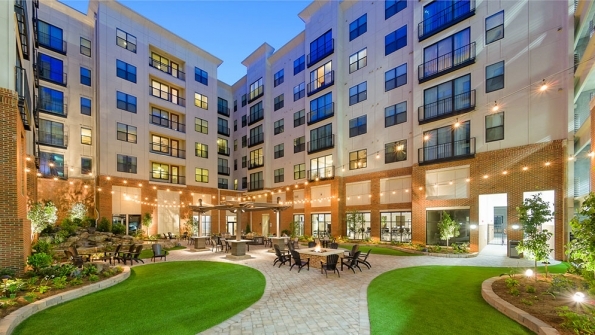 With the advent of tuition fees, modern UK university students have become rather more value-conscious than previous generations.
After all, they'll be paying for their university experience for a while to come, so they do their background research before deciding on their applications shortlist.
Overseas students, too, need to consider carefully before committing to such a significant period of their lives.
The Times Higher Education (THE) Student Experience Survey 2016 identified 21 main considerations; here are some of the most important.
1 Ranking and reputation
There are many criteria by which universities are ranked – overall student satisfaction, spending per student, student/staff ratios, graduate career prospects and specific subject areas among them.
But of course, not every UK university can be Oxbridge; nor is Oxbridge every student's ideal destination.
The rankings do, however, offer an indicator of an institution's ambition and performance; a university which was ranked 82nd overall in 2014, 77th in 2015, 63rd in 2016 and 43rd in 2017 is clearly on an upward trajectory.
Social media means that a university's reputation is no longer based so much on centuries of worthy endeavour as on the real-time experiences of today's student body, and personal recommendation counts for a lot in all decision-making.
2 High-quality facilities
A recent survey by the Association of University Directors of Estates reported that 61% of students said facilities were an important factor – even more so than academic rankings.
So for their studies, they'll be expecting state-of-the-art equipment with all the latest technology at their fingertips.
Libraries, sports grounds, gyms, health centres, careers advice offices, theatre spaces, AV studios, Students' Union catering and entertainment areas – these things really matter.
Universities rightly boast about how much they invest in this area, and prospective students pay attention to them.
3 Good accommodation
It's been a long time since Britain's universities have been able to provide adequate halls of residence accommodation for their ever-expanding student population.
Consequently, the vast majority of the second year, third year and postgraduate students have been living in residential house conversions.
A fertile source for sitcom writers, this form of student housing is often sub-standard and frequently a long way off-campus. Running a household isn't something that comes naturally to most students, and not all landlords are as conscientious as they could be.
Purpose-Built Student Accommodation (PBSA) is designed and built specifically to meet modern student needs and offers a range of onsite facilities such as cinemas, games rooms, gyms and study centres.
Safe, secure and run by onsite management teams, these student properties offer the ideal study / social balance.
Very popular with studentsdemand far outstrips supply, which is why these rooms command premium rental rates.
4 Good campus environment and community atmosphere
The university experience is an immersive one; students like to be at the centre of things while surrounded by like-minded peers.
A clean, safe campus which has been thoughtfully equipped and landscaped is highly valued by students, even more so when it's on the doorstep of their accommodation.
And if the majority of the university's teaching facilities are concentrated in a central area, it makes it easier for students on different courses in different disciplines to get together and feel part of a whole.
5 Good social life
Not surprisingly, this was in THE's 'Most Important' category.
It's not just the Students' Union that counts here, it's the town itself.
Ideally, it'll have a cosmopolitan mix of bars, pubs, clubs and eateries, along with a range of cultural venues like cinemas, galleries, theatres and music venues.
And if the town centre is just a short stroll or bus ride from the campus and accommodation, well, all the better.
6 Good extra-curricular activities
All work and no play has never been an option for the average student, so a range of non-academic activities contributes a lot to the overall experience.
Unlike much of Europe, most British students move away from their home towns to go to university; and overseas students obviously have to.
So apart from traditional sports and hobbies (which should, of course, be catered for), it's very desirable to be in an area where the town's environment, heritage and history can play a part.
Green spaces are always popular, as is the neighbouring countryside – a change of scenery works wonders when an assignment deadline is looming. Accessible moors, mountains, rivers and lakes are a plus.
These same criteria apply to investors considering Student Property
After all, if these are some of the prerequisites that the students are looking for, then it follows that they're things you'll want to see evidence of as part of your location research.
We have created an Investor Report for each of our Student Properties, and it contains all this information and more to help you towards an informed decision.
Ref number: THSI-2131