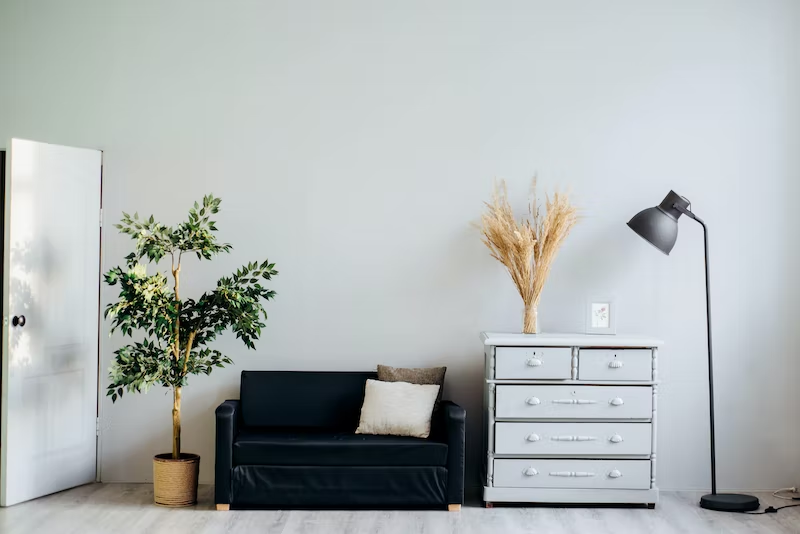 Are you looking to increase your living space? People spend a large portion of their lives in their homes, so updating furniture as your family and home grow is essential. This article will discuss 6 ways to upgrade your furniture without breaking the bank.
Luxury Sofas
One of the best options for upgrading furniture is purchasing a luxury sofa. These sofas are made from high-quality materials, often including luxurious fabrics such as cotton or wool. 
They usually come with many features, such as pockets and storage areas. They also tend to be very comfortable, making them perfect for sitting in for hours.
If you're looking for something a little more versatile, you may consider purchasing a sleeper sofa. These sofas are great for smaller rooms or as extra beds. They come in various shapes and sizes, often with beautiful linens and pillows. You can also find sleepers that convert into a couch, complete with a storage area.
Bar Stools
Not only are bar stools stylish and versatile, but they can also add a touch of modernity and class to any room.
When buying bar stools, be sure to consider their height and width. Whether you're looking for bar stools that sit low to the ground or ones that stand tall, it's important to find ones that fit the space you have available. Additionally, be sure to find stools with comfortable seats and sturdy construction. Not only will they add an updated look to your home, but they'll also make sitting down at the kitchen table more enjoyable.
Hand-Crafted Vases
Hand-crafted vases are a popular way to upstage your furniture. They are made from high-quality natural materials like wood and pottery, giving them a unique look and feel. They are also very durable and can hold a lot of flowers or plants.
Hand-crafted vases can also be more decorative than traditional vases and make a stylish addition to any room. Because they are hand-made, they are usually one-of-a-kind, which gives your home a special touch. 
Dressers
Replace your dressers with more modern pieces. You can add a touch of elegance to your bedroom by choosing something stylish and eye-catching. You might also consider adding storage space to your dressers by opting for drawers or cabinets. This will make it easier for you to organize your belongings and make your bedroom appear more spacious.
You can also look into empty dressers as an option. These look similar to traditional dressers but have open shelves that allow you to see into each drawer. They are a great choice if you like neat lines or if you have a lot of things when stored away.
Coffee Tables
A coffee table is a great way to add character and style to your home. It can be used as an area for seating or as a place to display decorative items. You can also choose a coffee table that matches the colours and style of your walls and other furniture in your home.
If you have kids, you might also want to consider upgrading your coffee table to something safer. Many coffee tables include sharp corners or edges that are dangerous if children accidentally fall on them. Instead, consider choosing a coffee table with hooks or shelves for putting toys away. This will help keep children safe and out of reach from dangerous objects.
Mirrors
A cracked or missing mirror can ruin the appearance of any room in your home, but there are a few upgrades you can make to make sure your mirror looks brand new.
First, consider replacing your cracked or missing mirror with a new one. This upgrade will not only improve the appearance of your room, but it will also protect your existing mirror from further damage. 
Next, consider investing in a vanity mirror that extends across the room's width. This mirror will give your space a more open and polished look. 
Finally, consider purchasing a mirrored wall cabinet if you want to go all out. This type of cabinet will add depth and dimension to any room in your home, and it'll make an excellent centrepiece for your updated decor.
If you want to up your home decor game and make it look a bit more expensive, consider upgrading some of the furniture in your room. Furniture is one of the easiest ways to do this, as it can often be bought at an affordable price and then renovated or embellished to give your room that elevated feel. With these tips, your home will look better than ever!
Ref: 3042.26708