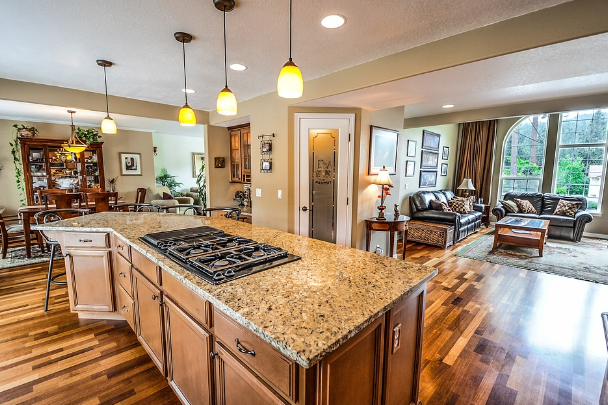 People are now driven to have the best homes and interior design, and thus are being more and more design-conscious. With multiple furniture and décor brands to choose from, you have endless options to up the ante of your 'haven.' Adding designer accessories can further enhance the already ramped-up spaces. Be it boho, coastal, Nordic, rustic, contemporary, modern, Scandinavian, or traditional, all kinds of décor can be furthered by small additions.
With all the interior design tips and flourishes that you have put together to build your dream home, here are 6 home accessories that you can add to amp up your designing game.
1. Rugs
Rugs and carpets are important accessories to be added in your living space, which can completely change the look of the area. Rugs are one accessory that can visually change the size of a room, making it appear smaller or bigger as you prefer. Using bold and bright patterns can make the space look smaller if it feels oversized, whereas using a large rug just 30 cm away from each wall can give you the feeling of a bigger space. Using light or pastel shades can also help in making the room bigger, along with using softer textures and light weights.
You could perhaps play more on the colors, patterns, or shapes and bring a rug home, which is unusual but completely amalgamating with your living area. Rugs over carpets were a huge no-no in the past, but with the right choice and color schemes, you can make it a win! 
2. Wall pieces
If you are blessed with a huge plain wall in any of your rooms, and if you would want to experiment with it, you can start by building a shelf following the minimalist concept, and then go on by searching for the best wall pieces that can adorn it. Wall pieces are a great way to add life to a boring, big, plain wall. You also need to keep in mind the design aesthetic of your home and choose accent pieces accordingly. A few wall pieces such as candles, figurines, birdcages, pine cones, trays, vases, bowls, and baskets can work with almost any aesthetic. You can choose the wall pieces according to the color palette of the décor. A simple painting with magnificent hues can add a pop of color to the space.
3. Bathroom accessories
We know a few people who prefer to have a better decorated and lavish bathroom than an intricately designed living room. And we completely understand their feeling. Having a bathroom with the best accessories can not only make it look good, but will also enhance the functionality. Designer accessories such as a toothbrush and razor holder, removable hooks, a toiletry organizer and many more bathroom organizers at tooletries.com can be a splendid idea to add in your powder rooms. A well-made bathroom and shower can offer the daily pleasantries of stepping in and encourage you to start your day with a relaxed mind.
4. Lamps
Lamps are the biggest part of your house décor and take up almost 50 percent of the credit for a completely different look of the space when they are turned on. Even when not in use, this is one accessory that just sits in the corner on a side table yet boasts elegance. They also do the job of highlighting pieces of furniture that you are really proud of and want to show off. 
Ceiling lamps are also a good idea and can brighten up dull spaces. They can change the mood of the space according to your preference. Having a movie night? Dim them down and relax. Having a dinner party? Shine them on at their brightest. You can choose to buy any kind of shade that you prefer, with hundreds of options that you can now get. Natural shades of lights disperse a comfortable feeling to the entire room.
5. Mirrors
Mirrors are a versatile accessory that can totally blend in with any kind of design aesthetic. These can give the illusion of a room being larger than it is, and should be particularly preferred in smaller rooms. They reflect light in all corners, making the room look bigger. Not only are they used to make the room bigger and brighter, but these can also be used as design elements. Getting a mirror framed or buying one with a frame can completely give the wall—and ultimately, the room—the aesthetic it needs. These particularly look great when you have a rustic-themed décor. With a natural wood-framed mirror, you can give it a cottage style or a countryside look.
6. Clocks
Clocks are never thought about as much as an accessory, but using some beautiful pieces can completely change the game of your house décor. Apart from serving to tell the time, they can be used as an aesthetic element for any interior design theme. Clocks can be put in any area—the living room, the dining room, the kitchen—and still work wonders. These are versatile pieces of accessories that look classy and simply are worth praising. If you have furniture majorly made of wood, a rustic-themed clock will blend in well, or vice versa. If you have a light-themed living space and a pastel color palette, a hued clock can brighten up the space with some color, making it look stunning. When you find the right clock suiting your taste, you'll have made a big difference to your space.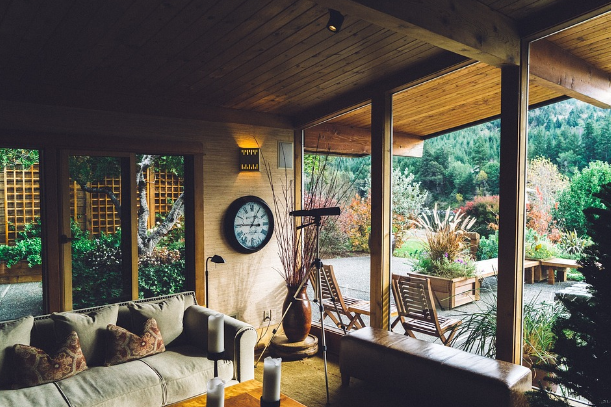 Once you have your theme ready, the color palette set, and the visualization of the scale and proportion of your living spaces, you can pick these accessories and put them together to have a brilliantly thought interior aesthetic. Apart from these, several other modest inclusions such as colorful cushions, pedestals, or plinth, decorative wallpapers, or even bookshelves can be added or experimented along with the other accessories. These might seem tiny and unimportant aspects at the moment, but these small additions will definitely help to escalate your ambiance. 
Written by Allan Brown