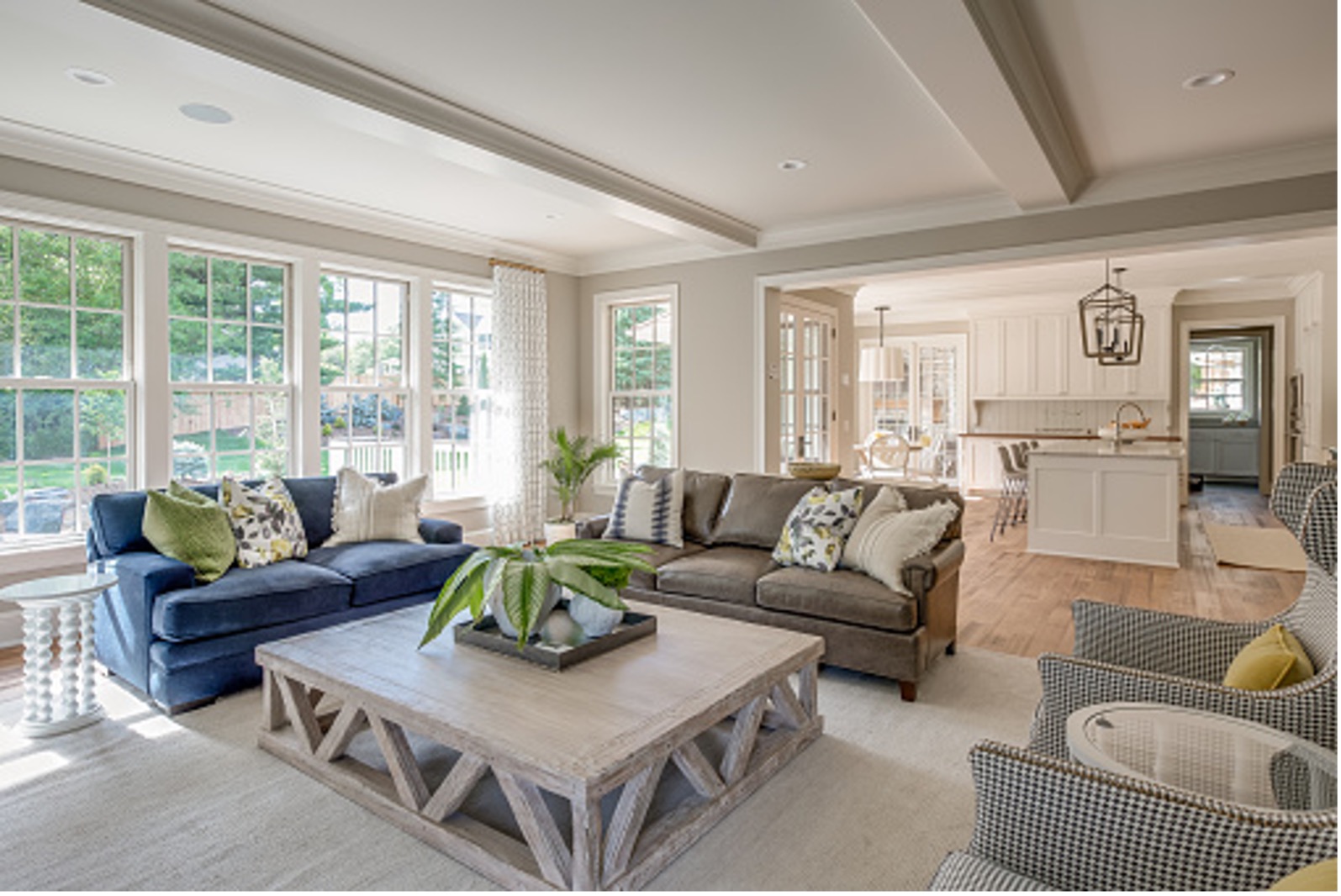 It's not every day that people shift homes. Every prospective tenant looks at moving into a home as a long-term decision. For this reason, they try to find the best possible home suiting their requirements. As a landlord, a vacant property that doesn't seem to go off the market is a cause of worry. It can be overwhelming to deal with delayed or negative responses. Thankfully, landlords can do a great deal to make their homes appealing to tenants and get the property off the market at the earliest. If you are a landlord having a vacant property, consider improving the aesthetic appeal of the interiors to attract tenants. Here are six indoor enhancements you can consider to onboard a tenant faster.
Upgrade Your Upholstery
Walls add character to the interior of a home. Stained and worn upholstery can turn anyone off. If the upholstery in your home isn't all that inviting, a refreshing change may be in order. Invest in contemporary upholstery to give your home a new look. Go for bright floral prints for a summery vibe or earthy and neutral shades for an elegant appeal. Either way, be sure that new upholstery will transform the entire appearance of a home's interiors, making prospective tenants come around sooner.
Polish The Doors
Give your living room a facelift by polishing the main entrance and the various rooms in the house. A newly coated door uplifts the appearance of a home, giving it a new and attractive look. Newly polished doors also give the impression of cleanliness, attracting prospective tenants particularly angled on orderliness. Polishing is one of the low-cost enhancements to your home that can make a world of difference to its appearance. It also protects laminate and veneer doors and ensures their durability and longevity.
Furnish the Living Room
Invest in ramping up the living to make your property more appealing. Start with adding a coffee table and comfortable seating options. Invest in an appealing and modern TV unit for your tenants to store their entertainment gadgets, home devices and work essentials. Choose a comfortable couch that goes with the décor theme of your living room. Creating a ready-to-occupy living room is tempting to tenants, but it can also fetch you a higher rent for the fittings and furniture you provide them.
Change The Lighting Fittings
Simple design tips can make interiors more lively and livable. Jack up the appearance of central spaces in a home by investing in contemporary lighting and fittings. This can give your home a modern appeal. Catching the fancy of the uptown bachelor or a newly-wed couple will be easier with a home that appeals to their modern lifestyle and taste. Statement pendant lights, geometric chandeliers, pedestal reading lights and modern ring LED lights are some options to choose from. Consider intelligent lighting solutions that can be operated using a smart home device. This is exceptionally advantageous in attracting the attention of younger tenants. Innovative lighting solutions are also energy-efficient, reducing the cost of electricity over time.
Make Provisions For Pets
It's no surprise that pet owners consider their furry friends nothing short of family. The comfort and safety of their pet impact a tenant's decision on renting a property. Make your home appealing to families with pets with minor additions and tweaks: close open wires and exposed plumbing networks. Take the fence up a notch. Ensure flooring is pet-friendly and doesn't scratch easily. Use stain-resistant fabrics for the couch, bedding and dining areas. Avoid glass and marble fittings in the living room as they can be detrimental to the safety of pets. These simple hacks will make your property a viable option for families with pets.
Improve Storage Options
Large families love additional storage options in a property. Make the most of small nooks and open spaces by adding storage solutions. Between two bedrooms below the stairs, behind the kitchen, squeeze in storage units wherever you can. Offer a variety of shelves and open storage so tenants can store various possessions in various sizes and shapes. Storage is a must-have for large families moving into your home. Nobody says no to excess storage, but even a slight shortage of storage can be a deal-breaker! So, invest in as many storage options as possible. The broad smile from a prospective tenant's wife will tell you you've done the right thing.
Wrap Up
If your property has been a sitting duck on the real estate market, you must consider changing a few things to make it more inviting. The above simple hacks do not cost a lot but can make a world of difference to the attractiveness of your property. We hope the above list has given you enough inspiration to get started!
Ref: THSI-2751 / ZD. 24442