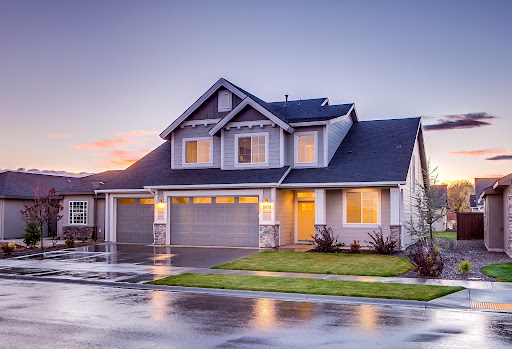 It's no secret that the housing market is on an upswing. Home prices are rising, and mortgage rates are the lowest in years. If you're looking to buy a home or want to increase the value of your current one, we've got some great ideas for projects you can tackle this year. From kitchen renovations and landscaping changes to lightening your load with a more oversized garage, these six projects will have you feeling like spring has sprung. Let's get to the list.
Change the Roofing
The roof is the first thing people see when they drive up to your home, so if you're thinking about selling soon, it's a good idea to give yours a facelift. First, you will need to hire a roofing contractor who will assess the condition of your roof and suggest the best course of action. If your roof is in good condition, a new coat of paint or sealant may be all that's needed to give it a fresh look. If the roof is older or needs repair, you may want to consider replacing it altogether.
Replacing the whole roof can be a big job, but it's an excellent way to increase the value of your home. Not only will a new roof make your home look nicer, but it will also protect it from the elements and add years to its life. If possible, choose the right roofing materials to increase your home's energy efficiency.
Create More Living Space
If you're feeling cramped in your current home, now may be the time to consider a renovation. You can create more living space by expanding into the attic or basement or adding to the existing structure. If you go the expansion route, make sure you stay within your budget and keep the design tasteful. You don't want to spend a lot of money on a renovation that won't add value to your home.
Also, if you have a huge backyard, consider building a deck or patio. This is a great way to enjoy the outdoors without sacrificing your indoor living space. You can also create a backyard oasis by installing a pool or hot tub. This will not only make your home more luxurious but also increase its value. Finally, don't forget about a new garage door if you have an older one!
Update the Kitchen
The kitchen is one of the most critical rooms in the house, so it's no surprise that updating it can be an excellent way to increase its value. A new coat of paint, new cabinets, and a granite countertop are all affordable ways to give your kitchen a facelift. You can also install a tile backsplash or add new appliances to make it shine.
If your kitchen is older and the faucets and other installations are wearing out, now is the time to replace them. Choose high-quality fixtures that will last a long time. Finally, don't forget about the appliances! If you're thinking about selling soon, it's a good idea to replace them with the latest models.
Update the Bathroom
The bathroom is another important room in the house and can be easily updated. A new coat of paint, a fresh shower curtain, and some stylish towels are all you need to make your bathroom feel new. You can also replace the lighting fixtures or update the window treatments if they look dated.
If your current cabinets or counters show their age, consider replacing them with more modern ones that will give your bathroom an updated look. Do not overlook the tiles; replacing old, chipped tiles can brighten up the room. Finally, don't forget about the toilet and sink! Consider replacing them with new models if they're looking a little worse for wear.
Landscape the Yard
The outside of your home is just as important as the inside, and it's a good idea to landscape it regularly. Trim the trees, mow the lawn, and weed the garden beds. Add some new flowers or plants to make your yard stand out. You can also install a patio or deck if you have the space.
If you're not sure how to landscape your yard, hiring a professional is a good idea. They will give you some ideas and help you get started. A well-landscaped yard can add value to your home and make it more appealing to potential buyers.
Install New Windows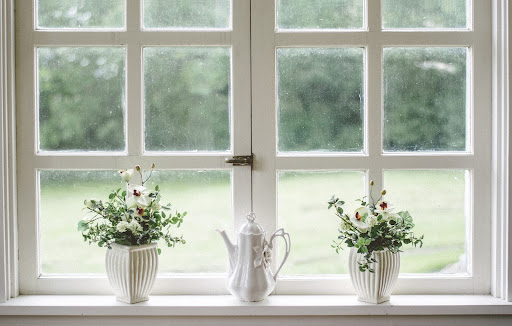 If you're planning to stay in your home for a while, consider replacing the windows. Replacing them with energy-efficient models will make your home more comfortable and increase its value. If possible, choose windows that allow you to control the amount of sunlight and heat entering the house.
When you choose energy-efficient windows, it's essential to find a qualified contractor to install them properly. A poor installation can decrease the windows' efficiency and cost you more in the long run. This ensures they serve the purpose they were intended for.
There are many ways to increase the value of your home. Whether you decide to renovate or update, these projects will make your house feel like a brand new place. Use the above tips as a guide and get started on your home improvement project today.
Ref :  THSI-2543 / ZD.22964