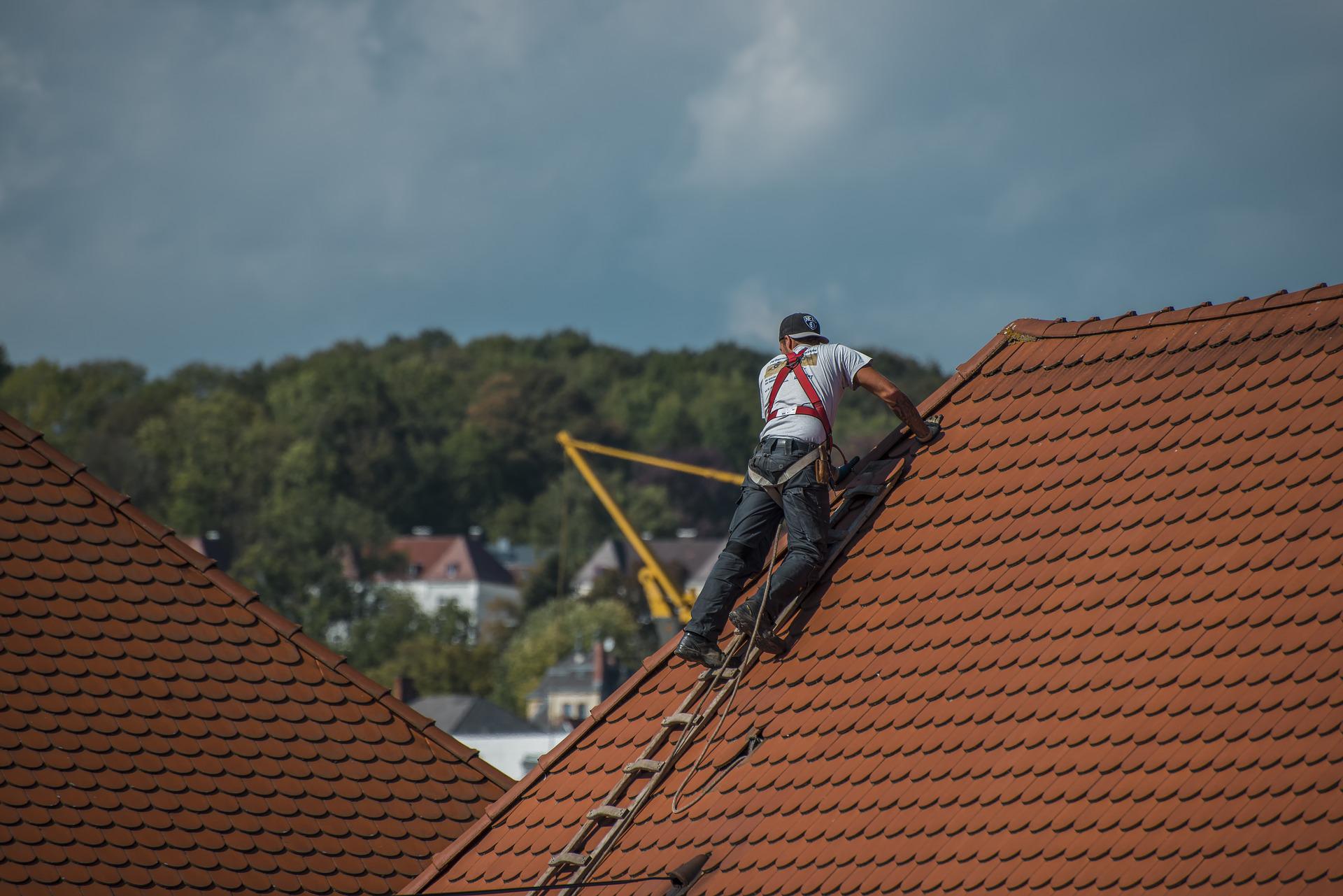 When it comes time to have your roof maintained, repaired, or replaced, you are faced with finding a good roofing company. There are several important considerations to make when choosing your roofing company. These include the breadth of specialities the company boasts, such as the ability to work with multiple materials, whether the company can provide you with an accurate estimate, how good the customer service appears to be, the reliability and trustworthiness of the service, how well-reviewed the company is and how easy their website is to navigate. 
Specialise in All Roofing Types
Whether you have an asphalt shingle roof or a roof made of metal, copper, or slate, a good roofing company will be familiar with the material and know the best way to maintain the structure and fix any damage. Moreover, you want a professional roofer who is trained and familiar with both flat and pitched roofs and will work on commercial and residential property. Find an honest, experienced roofing company to help protect your home or business building with reliable, quality roofing installations and repairs. 
Some companies have over a decade of experience and use durable materials and tools, such as Owens Corning roofing and GAF roofing products (fibreglass asphalt shingles). Make sure you choose a company that is experienced and values professionalism. A happy roof leads to a happy home!
Provide Accurate Roofing Estimates
Some companies can cut corners and quote blanket sums to prospective service users. Still, a good roofing company will take the time to assess your specific situation and give you an estimate based on the facts rather than on an average cost. You want a roofing company to send a professional to visit your home or business building and thoroughly inspect the roof or blueprints before providing an estimated fee for the job. Once they have completed their in-person assessment, they should provide you with an affordable roof repair or installation option and a guaranteed cost estimate.
Great Customer Service
Communication is vital when it comes to providing a good service. Family-owned companies can provide a warm and friendly, personalised service for your roof repair or replacement job. They will address all of your roofing concerns over the phone and in person, and handle all paperwork and permits, so you don't have to think about it! On top of this, they will clean up well after they complete the task to ensure that your roof installation or repair experience is comfortable, pleasant, and stress-free. 
A great company boasts excellent customer service. You know that given a choice between two service providers, one of whom is approachable while the other is hard to reach, it is a no-brainer. Roofing companies know this too. That is why you should not consider the services of a company that does not seem warm, approachable, or caring. This would strongly indicate that they are not passionate about providing a good service. Instead, seek a roofing company that advertises their excellent customer service on their web page as a point of pride.
A Professional Service You Can Trust
When judging the trustworthiness and reliability of a service provider, consider their speed of reply, the access to helpful information on their website, whether they mention warranties, and how long these might be. Ensure your provider offers five to eight-year warranties on all new constructions and roof replacements, so their customers can rest assured their new roofing is high-quality and worry-free. Moreover, they are fully insured, registered, and licensed cont. This is a well-protected service where risks are mediated by proper licensing and documentation. 
Well-Reviewed Online
It is easier to trust a company when they have their reviews visible on their website. You can learn a lot about a business' services, manners, responsibility, and work ethic from reading customer testimonies. When the reviews are overwhelmingly positive, it is very reassuring for prospective service users such as yourself. Knowing that their service has been well-received and that the company has a host of satisfied customers who would use them again is all the incentive you need to trust this roofing company with your repair or installation job.
Their Website Is Easy To Navigate
When you research services online to find the best provider for your needs, you will automatically be turned off by a clunky, unhelpful, or overwhelming website. A great service provider will have taken the time to design a well-laid web page with clear information and their contact information visible and easy to find. 
Communication is critical with great service providers, and the website is often the first impression a prospective customer gets of a company's communication. When their web page is organised well into manageable sections, with subheadings, images, and contrasting colours that make the words easy to read, you can tell a company has spent time, money, and effort making it as accessible as possible. This is always a good sign.
Conclusion
When searching for the best roofing company to fulfil all of your roof maintenance, repair, and installation needs, you should consider what makes a good roofing company. Some of the key factors discussed in this article include expertise in materials and roof types, excellent customer service, and a manageable website. These are just some of the features of excellent roofing service that you should look out for.
Remember to take notice of a company's reviews and apparent trustworthiness. Any fully certified and insured company will make this clear on their website. Good luck, and remember to get your roof maintained regularly!
Ref:

THSI-2825 | 

ZD. 25001