When thinking about New York, most people's minds jump to the Big Apple — Manhattan, Washington Heights, The East Village, and more. However, New York State is filled with other cities and towns that are charming, exciting, and celebrated by their residents. 
Eager to share the lesser-known magic of New York State, we wanted to highlight its best-kept secret: Syracuse. Filled with Upstate beauty, excitement, and flair, this beloved city is a fantastic place to live. 
To prove this sentiment to you, we crafted a list of six reasons why you should make a move to Syracuse, New York!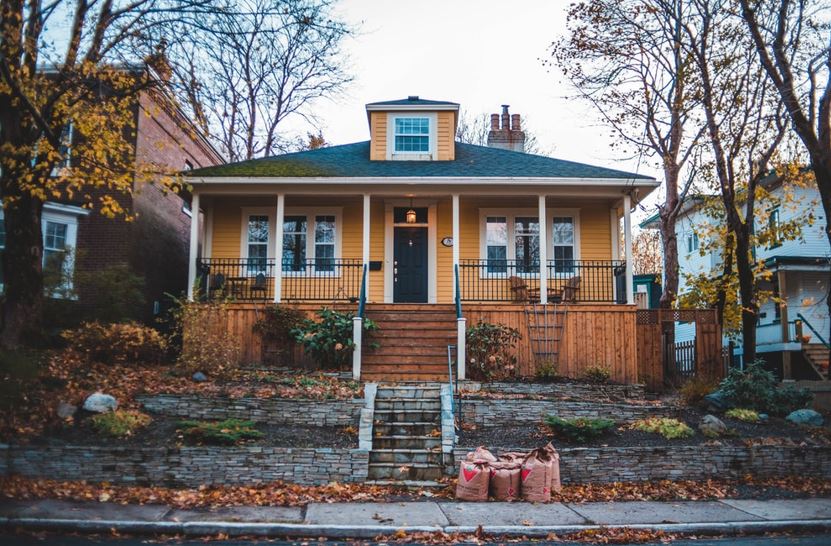 Buy the House You've Always Wanted
Syracuse is known for its desirable real estate market as it is one of the highest appreciating markets in the states. Homes for sale in Syracuse, NY, are affordable and not to mention beautiful. Finding the right space, place, and the price is more than achievable in this wonderful city. 
Many homes are complete with sprawling yards and pretty porches for you to enjoy outside, while the interiors include spacious living rooms and plentiful bedrooms and bathrooms. You can get all this for a much more affordable price than the average apartment in NYC, while only being a four-hour drive away.
2. A Beautiful Place to Raise a Family
Syracuse has been recognized as a top tier place to raise a family and also has a thriving younger scene for teenagers and young adults.
There is a great choice of elementary, middle and high schools in the district, surrounded by lush parks, lakes and forests to enjoy as a family on weekends.
3. Natural Beauty is Everywhere
Next on our list is the unmatched natural beauty of Syracuse. Perhaps the most constant of 'Cuse's benefits, the natural beauty never wanes. 
From gorgeous parks to high standing trees, blooming landscaping, and rolling hills, nature surrounds the city and enchants residents without fail. Onondaga Lake Park is fairly central to the city and is a gorgeous place to visit.
What's more — the scenery and sights never get old and change with the seasons. All four seasons make a beautiful appearance in this town, each equally captivating and picturesque. You might have to get used to the snow, but summers are cool, and the stunning colors of fall are so rewarding.
4. Enjoy the Thriving Downtown
Not so much into nature? Enjoy Syracuse's many restaurants, shopping centers and entertainment multiplexes instead.
Armory Square is a popular downtown that captures the timeless yet modern feel of the city. With delicious restaurants, excellent shopping, karaoke, nightlife, and beautiful architecture, there is something for everyone.
The area's booming energy has attracted exciting start-ups, companies of all kinds, innovative entrepreneurs, and more looking to create an even more enjoyable Syracuse. This also means interesting job and career opportunities are aplenty.
5. Benefit from College Town Excitement
With a major university like Syracuse University bringing bright and talented young adults to town, the city is always ripe with excitement, spirit, and opportunity. The college is known for its amazing sports programs that prompt the utmost pep to surround the town. 
Its football, basketball, and hockey teams are known for being top tier. Besides sports, the school also has a top theatre program, so a breathtaking performance is never far away. 
6. Fun is Always Close By
Syracuse is a popular place for performers to stop on their tours. The college crowd brings big names in music to the city and fascinating lectures, art, and more. 
Syracuse's citizens also bring fun as many of them produce art, theatrical performances, or entertain at open mics and coffee shops. Plus, the local businesses and venues also add to the excitement. 
Go 'Cuse!
This fresh, fun and fantastic city is a place many are proud to call home. There are so many things that make Syracuse absolutely great. 
No matter what stage in life you are at, this adored city in New York State will have everything you've ever wanted. There is so much to take advantage of! 
We hope our list of six reasons you should make a move to this city makes this choice a no-brainer. From sports to stunning sights, Syracuse is waiting to welcome you with some serious spirit. Enjoy!
Ref number: THSI-2114