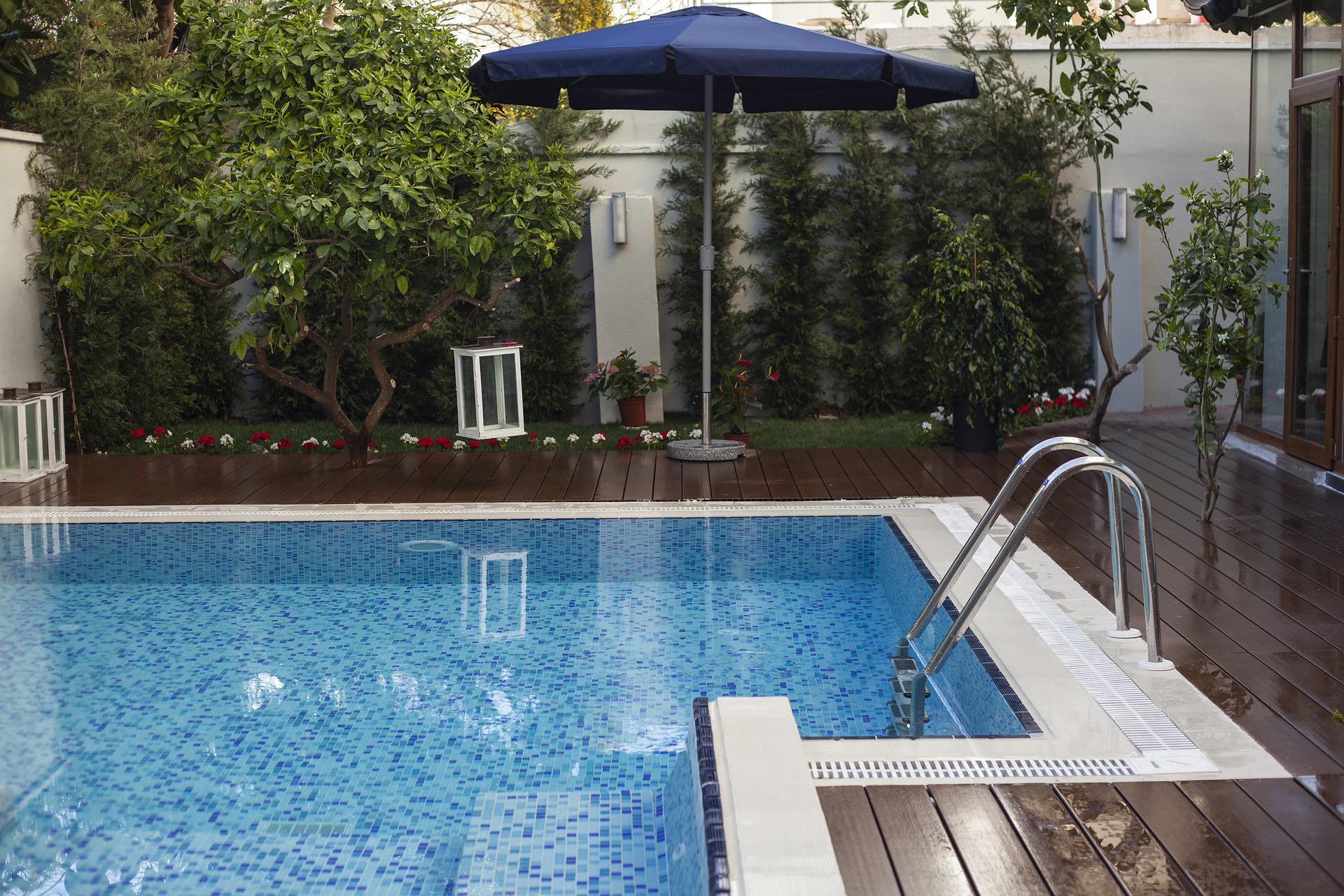 If you have an old pool that needs some renovation, don't worry, as it's not too late! You can do a few things to make your pool look new again. This blog post will explore six tips for renovating your pool. Keep reading to learn more!
Modern Cleaning Solutions
It would help if you cleaned your pool regularly, and thanks to some modern solutions, you may never have trouble with this task again. In addition, modern pool cleaners can make short work of any dirt or debris in your pool, and they'll keep it looking sparkling clean all season long.
Whether you have a small above-ground pool or a large inground pool, these tips will help you keep it looking new. With just a little bit of effort, you can enjoy your pool for many years to come.
Keeping the pool clean is great for both aesthetics and the health of everyone using it, so make sure to give it the attention it deserves. Use modern cleaning solutions, and you'll be amazed at how easy it is to keep your pool looking new.
Update The Fencing 
The fencing around your pool is one of the visitors' first things. It can make your entire pool look shabby if it's old and outdated. Updating the fencing is a quick and easy way to give your pool an instant facelift. 
There are many different types of fencing materials to choose from, so you can find something that fits your budget and style. If you're not sure where to start, talk to a local fencing contractor for some advice. They'll be able to help you select the suitable material and size for your needs.
Once you've selected the perfect fencing, all left is to install it. This is a relatively easy DIY project, but hire a professional if you're not comfortable doing it yourself to ensure you do it according to the regulation.  
Upgrade The Deck 
Your deck should also look nice and clean, and it should also be splinter-free. If your deck is old and needs to be replaced, then that is something you should do. A new deck will make your pool look shiny and new, and it will also add value to your home. 
You can either refinish your old deck or replace it with a new one. If you decide to refinish your old deck, you will need to sand it down and then stain it or paint it. You can also add a sealant to the wood to last longer. If you decide to replace your old deck, you will need to choose a suitable material for the job. 
Add Some New Furniture 
Furniture is essential for leisure time in the hot summer around the pool. To achieve this, consider getting the following pieces:
A comfortable lounge chair where you can read or sunbathe

A small side table to place drinks and snacks

An umbrella 

A few potted plants for decoration and to add some greenery

Some colourful towels

A pool float or two for lounging
By adding new furniture, you can easily change the look of your pool area and make it feel new. Plus, having new furniture will give you an excuse to spend more time outdoors enjoying the summer weather. So, don't wait any longer; go out and buy some new pool furniture today! 
Don't Forget About Shade. 
It would help if you thought hard about getting some shade for your old pool. It is a great way to make it look new and inviting again. Shady areas around the pool will also make it more comfortable to spend time on hot days. There are many ways to add shade, so pick the right one for your pool.
You can get creative with how you add shade to your old pool. Sail shades are a popular choice because they are easy to install and come in various colours. You can also get umbrellas or cabanas to provide ample shading for your guests.
Keep Your Backyard Clean 
The backyard must be flawless to ensure nothing gets in the way of your pool looking new. A big part of keeping your backyard clean is maintaining the landscaping. This means regularly trimming the hedges, mowing the lawn, and keeping any trees or plants pristine. If you have a lot of trees in your backyard, make sure to sweep up leaves regularly, so they don't clog up your drainage system and cause flooding. In short, a well-kept backyard will go a long way in making your pool look new.
Having a pool is great, but you need to maintain it with modern cleaning solutions and update the fencing. Upgrade the deck and get some furniture, and never forget about shade. Finally, keep the backyard clean so that no debris can get into the pool. You'll enjoy it even more after you do these things!
Ref:

THSI-2819|

ZD. 24935