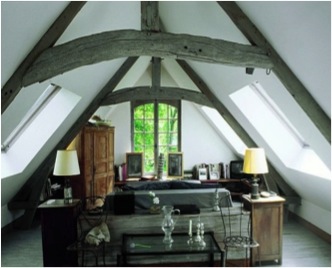 Do you like the area in which you live but the house is getting a bit small for you and your family's needs? Given the not inconsiderable cost of moving house, many people prefer to improve or extend their current home to give them the additional space required.
In the vast majority of cases, a loft extension is the obvious answer. Whether you need more bedrooms, larger living areas or extra storage space, transforming unused attic space at the top of the house is a cost effective way to solve many problems, and it can add real value to your property too.
But before you forge ahead with what is, after all, a major investment into your home, let's take a look at the main things you should be thinking about when considering converting your loft.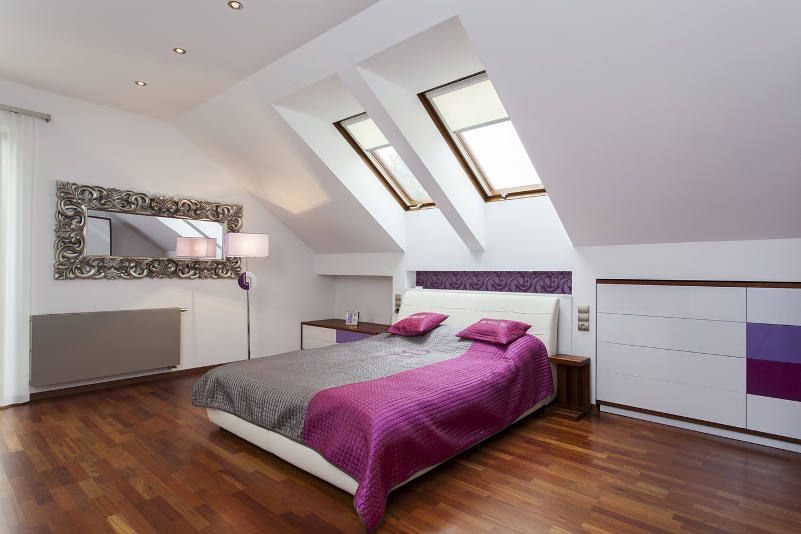 Source: A-SPEC
Nearly all lofts can be converted
Loft spaces come in all shapes and sizes and you may be wondering if yours is suitable for conversion at all. The short answer is yes, probably. A minimum head height of at least 2m is usually stipulated but if your loft has less headroom, all is not lost. It just means more complex building work (along with planning permission) is needed to create the usable, habitable space you desire.
Contrary to what many people think, you don't need a cavernous attic to work with. A good architect or design & build company should be able to come up with imaginative solutions to make the roof space work for you. This may include the removal or re-siting of obstacles such as chimneys, water tanks etc.
     2. Planning permission is probably not needed
Most residential loft conversions fall under permitted development, meaning planning permission is not required as long as you meet the specified criteria. If your house is in a Conservation Area, AONB, National Park or World Heritage Site, different rules apply. If you own a listed building, you need to obtain Listed Building Consent before any alterations to the building can be made. Regardless of whether or not you need planning consent, any building works or substantial home alterations such as loft conversions will have to comply with current building regulations.
Unless you have prior planning experience or particular expertise in this field, it is highly recommended that you work with an experienced loft conversion company or architect who can help put the correct paperwork together and guide you through the process successfully.
      3.A quick recap on the main benefits
Milosh Lofts states "It's worth reminding yourself of the main advantages of converting your loft into extra living space. Compared to the alternative of moving to a bigger home and all the costs associated with this, putting money into creating an additional bedroom or two, perhaps with ensuite facilities, or a study area or media room, makes good financial sense. What's more, a loft extension can increase the value of your property by as much as a quarter, according to estimates from the Royal Institution of Chartered Surveyors (RICS)."
Of course, it's not all about living space. Storage is key in any home and converting the attic will give you the chance to reorganise the space to make the most of every square inch. That way, not only will you end up with a new room, but clever storage solutions too.
Finally, let's not forget the opportunity to incorporate the latest energy saving technology into your home. With the heat loss through a poorly insulated roof estimated at a staggering 25%, now it the perfect time to make your property as energy efficient as possible.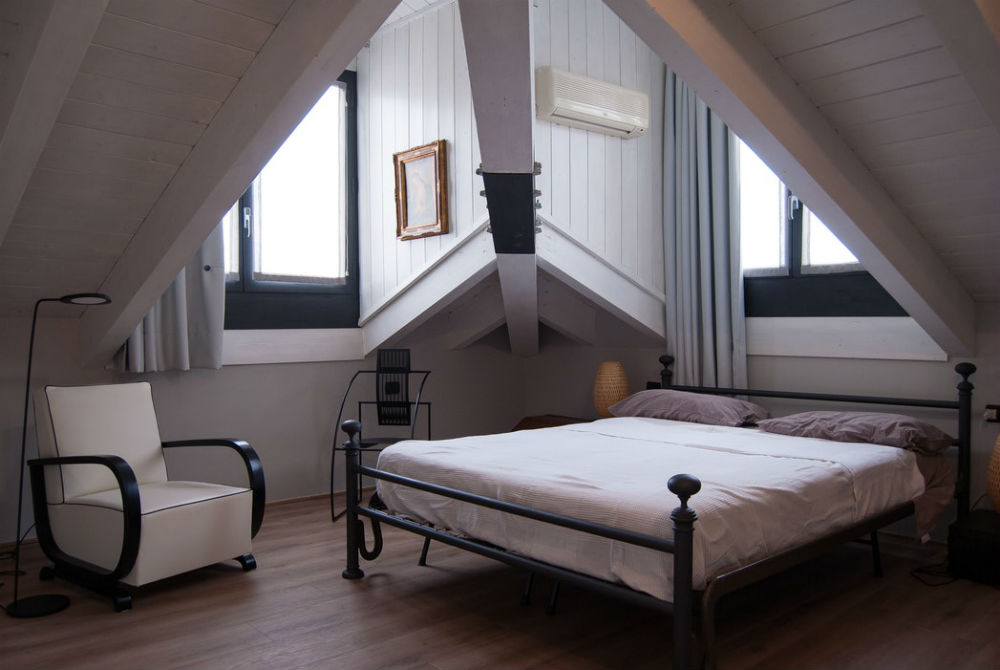 Source: Unsplash
      4. There are 4 main types of loft conversion
As mentioned above, lofts come in all shapes and sizes. When it comes to loft conversions, one size definitely does not fit all! Talk to your architect or loft conversion company about which of the following types of loft conversion would give you the best results:
Commissioning this type of loft conversion involves the least amount of structural work and is therefore most cost effective option. Suitable for higher roofs with plenty of headroom, your attic is converted without the roof's original shape having to be altered. The only changes made are the addition of windows. Velux are the leading manufacturers of roof windows, with a vast range of window designs and sizes to suit all situations.
Dormer loft conversions are the most popular choice and the easiest way to add light and space with full headroom. The roof is reshaped, typically at the rear or side of the house, to add a large, often flat roofed, 'box' dormer. Full height or French windows/doors can be fitted for additional light and ventilation, though if you wanted to add a balcony, planning permission would likely have to be obtained.
Hip to gable loft conversions
Mostly found on the side of end-of-terrace or semi-detached houses, chalets and bungalows, hip to gable loft conversions aim to make the most of the relatively small loft space in properties that have hipped roofs. The hipped (sloping) side is removed and the end wall constructed straight so that a new, vertical gable is formed. A dormer can be added to maximise the interior space.
If there is not enough standing room in the original loft space, it is possible to get a 'roof lift' to literally raise the roof. The existing roof will need to be removed so that the ridge line and pitch can be adjusted, and you will need to obtain planning permission for this. This rather elaborate type of loft conversions makes most sense for detached houses, or where maximising the property value is the main goal.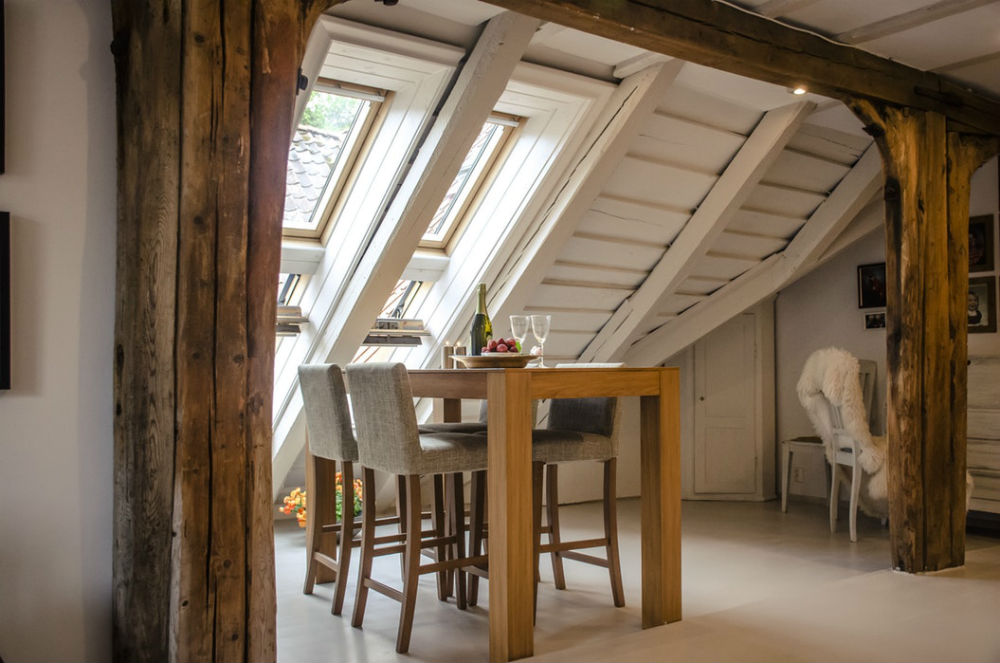 Source: Unsplash
      5. Think about the interior design
Long before building works begin, it pays to be clear about what you want the end result to look like and to spend some time visualising what should go where. This includes the overall room layout, where the windows, doors and stairs will go, plus the best location for built-in storage, bathroom facilities and key pieces of furniture.
In terms of resource, there are two ways you can approach this project. Appoint a designer or architect to draw up detailed plans that can be tweaked and refined until you're perfectly happy. These plans can then be used as the basis for competitive tendering to choose the building contractor. Alternatively, you can entrust the whole project to a design & build loft conversion company who will work with you all the way from conception to delivery.
      6. Expect some mess and upheaval
It would be unreasonable to expect any building project in your home to take place without some impact on your daily life. Most loft conversion companies are fully aware of this and try their hardest to keep any mess and disturbance to a minimum. Contractors will start with the external work, having erected scaffolding around the house, meaning life inside the house won't actually be affected until the builders knock through and install the staircase.
For major projects involving roof replacements, you may decide to move out while the messiest part of the work takes place, but if you're having a standard velux or dormer conversion, there's no real reason why you cannot stay in your home while the work is going on. Most loft conversions take in the region of 8-12 weeks to complete.