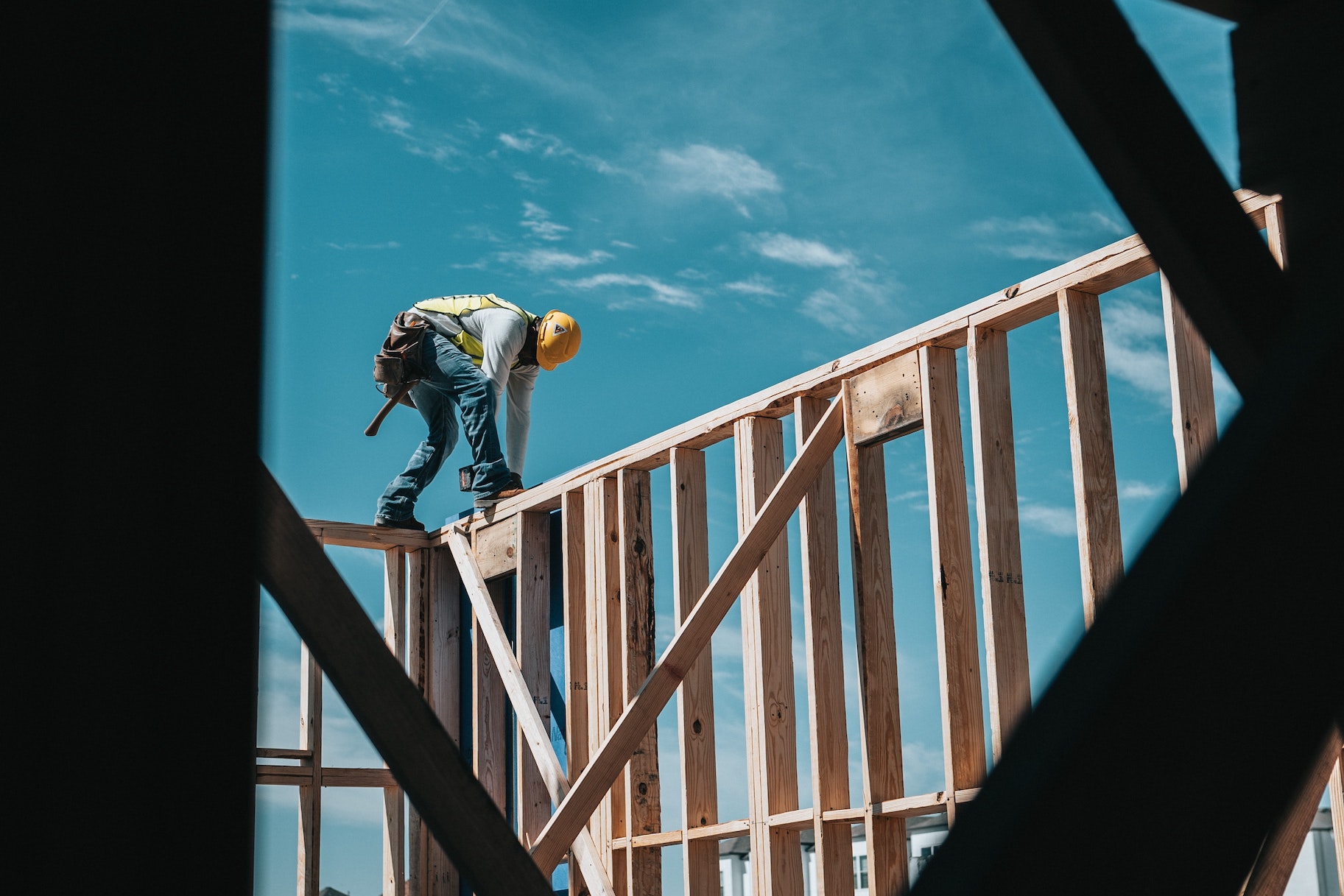 If you're thinking of renovating your house or apartment, it's important to know which modifications increase a property's value. Whatever type your residence is, keep in mind that the entire essence of our living conditions has changed dramatically in recent years. Because of the pandemic, homes became an even more integral part of daily life than they were, to begin with. That's why the real estate market is currently booming and the costs of housing are increasing. 
So, let's look at some ways to help you increase your house's market value through renovation.
Before you get to the stage of deciding how to change your windows and doors, you should take care of the basics. These are just below the surface where no one can see them at a glance, but they play an equally important role as the outer image. After all, these are what make the house functional.
The first thing you should think about is replacing the plumbing or wiring in the walls and adding sound and heat insulation. The walls may have started to show signs of wear and tear, so you should definitely paint the walls. Start with the new plumbing and make sure everything is done right, or your walls will be filled with holes again because a pipe was put in the wrong place. Of course, the same goes for rewiring the house, which can also prove to be a hassle. This process will also reveal any structural problems the house may have accumulated over the years.
After you've taken care of the structural process, it is time to think about upgrading your property. Depending on your available options, you may think about investing in the installation of a new heating system or fireplace. This will be a major change to your home, especially if it is combined with technology that utilizes renewable forms of energy. These days, government grants make this investment a more feasible endeavour that won't empty your wallet. Also, if there is enough space in your living room, you could have a fireplace installed. It is almost certain that potential buyers will be impressed by the image of a fireplace with its ornamented mantelpiece right by the window.  
Speaking of additions, you could also think about adding more bedrooms or bathrooms to the house. They will definitely attract more buyers. A lot of families nowadays have three or more children and they will be on the lookout for properties with extra rooms and bathrooms.
All interior and exterior walls need to be painted, as well as the ceiling, balcony railings, roof, and any other places that look old or neglected. Even dated exteriors and interiors should be revived with a fresh coat of paint. It's not that expensive and it will surely lead to more buyers. Of course, it should be done properly and ecologically, so no toxic paint or anything hazardous to children, animals, or plants. 
The most demanding phase though is that of the interior design. According to Reborn Renovations, one of the companies that undertake complete overhauls, interior design is not a simple task, as it requires the handling of design plans, material selection, cost management, and acquiring the necessary permissions. Hiring professionals will undoubtedly increase the value. It will also release you from the burdens of looking for the right technicians or the hassle of doing some of the work yourself and possibly endangering the outcome in the end.
A house restoration that aims to make it look brand new must include the replacement of ageing windows and doors. Surfing online or looking at brochures from reputable companies are fantastic ways to go about doing that. You should certainly include double-glazed windows with aluminium or PVC frames, which will give the property a more premium and appealing appearance and, as a result, improve its image to a great extent.
The floors of your house play an equal role, so you should change those, too. This will dramatically improve the overall home's value, making it appear brand new. If you don't have the funds, you could at the very least have the old floors fixed and polished, especially if it's a marble. You won't achieve the same effect, but it will look much better. A replacement or refurbishment of kitchen or bathroom tiles is also required.
As time passes, more and more new house amenities become available. Smart home technology transports it into the future, ultimately increasing its value tenfold. Consider asking if your preferred contractor firm sells smart thermostats, or look for equipment that uses artificial intelligence or machine learning to make life easier for potential home buyers.
Let's keep in mind that the exterior of the house is the first thing that potential buyers will see. As a result, the restoration should include replacing or fixing the roof, taking care of any potential ground concerns (such as subsidence), renovating the yard, and installing solar panels, which will greatly add to the value of the residence.
Starting with the roof, you should carefully inspect every inch, as it may have begun to show signs of degradation. If it's in decent shape, hiring a professional to perform some maintenance, such as minor repairs or touch-up painting is usually fine. As for exterior additions, there is a wide variety of things to consider, from a complete garden overhaul, building a new shed, or adding a pergola, to having an outside pool installed.
There are many additional options to improve and renovate your home, such as building a gazebo in the garden or constructing a garage. Because there are so many possibilities, this article has only attempted to give you some hints by presenting the most important factors. After all, it's your home, therefore you'll have to determine which suggestions are the most important for the most desirable and profitable outcome in case you decide to sell it one day.
Ref: ZD.25202 | THSI-2850