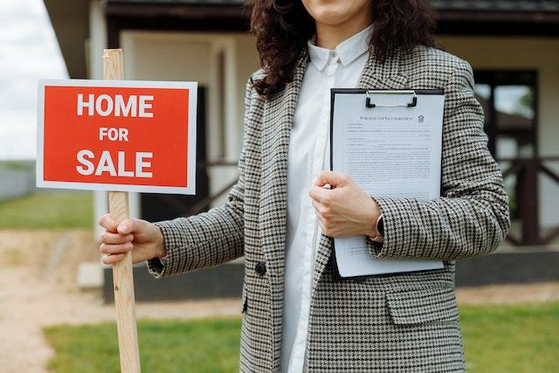 In today's real estate market, thousands of properties are listed for sale. With so much competition, how do you make yours stand out so you can get a lightning-fast deal?
Read on to find the best possible ways to make this happen.
1. Find the Best Real Estate Agent
In a crowded market, the best thing you can do is get in touch with a reputable real estate agent. Most sellers have agents working with them to get their property marketed. You should do the same to increase your chances of selling your home at a fair price.
Word-of-mouth recommendations from friends and families are typically the way to go. If this isn't an option, it's time to search for agents online. Always be on the lookout for the most active agents in your area, and create a shortlist of the top three. Then, you can connect with each of them and choose the best one for your needs.
Another great option is selling your home for cash. Companies offering a "we buy houses" scheme assist sellers in getting a quick cash offer.
2. Price Your Property Correct
When interviewing the agents on your list, ask them about recent sales they've made of similar properties. This will give you a good indication of your property's price range. A home inspector will also be able to tell you what your home is worth.
Pricing your home correctly is vital. A listing price that's too low means you're not getting a fair price. However, a price that's too high means your property will have trouble selling.
Your agent should be knowledgeable about the area and be able to price your property according to neighbouring homes. They'll conduct research and review comparables of recently sold homes in your area.
This is one of the best ways to ensure you're pricing your home correctly and one of the greatest benefits of having a real estate agent by your side.
3. Take Photos Of Your Home
Marketing your home online is one of the best ways to sell your property fast. Work alongside your real estate agent to schedule a booking with a photographer that will take amazing photos of your home. High-quality photos are crucial and can make the difference between a quick sale and a listing that stays on the market for months.
There's even the possibility of virtual online tours. This will allow interested buyers to view your home from top to bottom without actually stepping foot in your home. Get in touch with a professional photographer with a strong portfolio. They'll work their magic to present your property in the best light.
4. Present Your Property in the Best Way Possible
Giving your property to your estate agent and waiting for the sale is not the way to go. Be sure to work on your property and how it's presented, so it's always shown in the best possible light.
Some fixes that will help sell your property fast include:
Fix any defects that buyers will quickly notice.
Clear the front of your property so the first impression is excellent.
Ask your agent to take photos of your property on a clear day.
Be sure to declutter your property so it is presentable.
5. Prepare Your Home For Viewings
Viewing is an excellent way for potential buyers to view your property. It's normal to be nervous about an open house and have strangers walking through your property.
Here are some tips to follow that will turn viewers into buyers:
Tidy up all the rooms and put away any visible clutter.
If you own a dog, take him for a walk when there are viewings,
Have a document with all your amenities like WiFi speed, heating type, and security details easily accessible.
Light some candles, open the curtains and let some fresh air in 30 minutes before potential buyers come around.
6. Be Present During the Open House
Your estate agent will offer to do the viewing for you, but it's always a good idea to be there because no one knows the property better than you. You will also be able to answer any questions potential sellers might have.
As you take individuals through your home, start in the lounge, as this is usually the most significant room of any home. It provides a sizeable welcoming area and will set the tone for good viewing. From there, move to the kitchen and, lastly, the rooms. Afterwards, move outside and discuss any noteworthy features.
Conclusion
Be sure to consider all of these tips when selling your property. Stay in contact with your agent and ask for feedback after every viewing. Make sure you engage with your agent on what buyers in the area are looking for. Having a seasoned expert help you understand which features will sell your property is a significant advantage.
We hope these tips help you sell your property in record time and with minimal fuss!
Ref: 3138.27345 | 118300