Decorating your home might as well be a sand trap. Something that looks safeand harmless could end up being seriously (seriously) un-chic. To protect youfrom the common mistakes of new decorators, here are the 7 Deadly Sins ofDecor.
1. Fake Flowers
As a rule of thumb, you probably should just avoid fake anything. Unless itlooks really (REALLY) good, fake sheepskin, leather, or flowers are just ahorrible and obvious way of admitting defeat. Repeat after me: If you'rethinking about getting fake flowers, stop thinking about it immediately and move onto the next thought.

2. Going crazy with print mixing
If you're thinking of decorating a room and you've got cheetah print pillows,persian print rugs, striped walls, and polka dot upholstered furniture, you'reliving a lie. While it might not be as bad as all that, print mixing is still,generally, a bad idea unless handled with extreme care.
3. Hoarding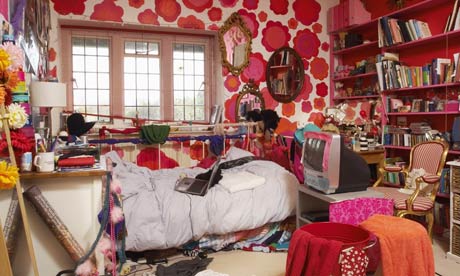 Remember when you were in University and you found that great rustic coffeetable with the wobbly leg and the coffee ring? You thought it was so cool andso unique. Right, well, there is no good reason to still have that coffee tablein your late 20s or early 30s. Get rid of the old to make room for the new!Some things are little treasures to be kept and some things need to be thrownin the bin ASAP. 
4. Alcohol as decor
I once knew a guy during my first year of University who would, after finishingoff a can of beer, string it up over his bed to join the numerous other beercans. It rested over him every night along with his dream catcher andobligatory picture of home. I was never more appalled than when I would walkinto his room and see 3 month old beer cans strewn all over the walls. Bottomline, alcohol containers are not decor.
5. Colour Clash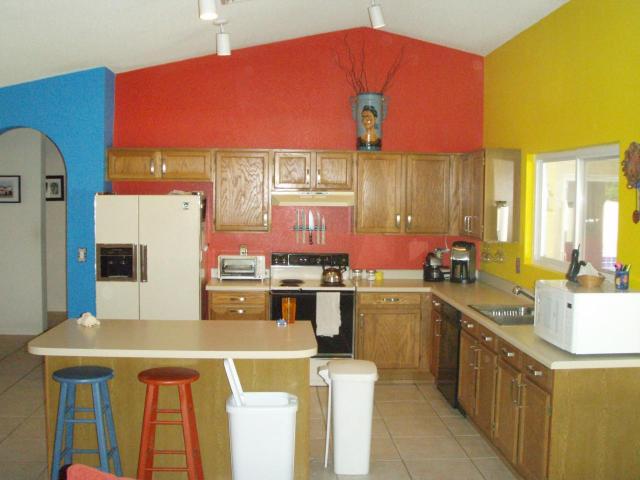 A great thing to remember when choosing wall colours is that you're not goingto have the same furniture you have at the moment. If you're going to choose anything other than neutral coloured walls, make sure you take into account apossibility of a change in upholstery, furniture style, rug choice etc etc. Inother words, having lime green walls and pink furniture is really nothing morethan an eye sore.
6. Putting way too much stuff in one space

It's understandable  to want toshowcase your favourite items in the living room. However, your favourite football team flag, a mug from Norway, your Beatles vinyl, and an autographedpicture of Hugh Grant can't all go in one place.
7. Themed Room
A friend of mine used to have her livingroom entirely decorated in Disneycharacters. Small figurines of Disney films dotted every inch of the room. Sheeven had Minnie Mouse pillows and Donald Duck utensils. Making the decision tohave a theme in your room based on a film, an era, or a musical group is THE cardinal sin of interior decor. Unless you're a child or…a child, you have noexcuse.  Don't fall victim.
Author Nneka Idika