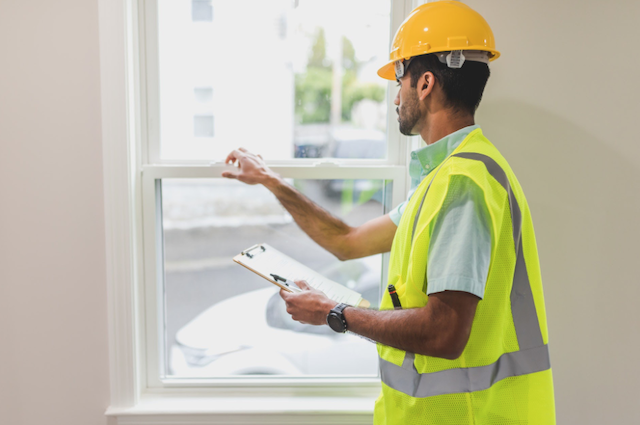 It's not rocket science: we all want our rental investments to pay for themselves in time.
The great thing about having a rental property as an investment is that it's profitable, easy, and tangible. With the right modifications, you can entice more prospects to consider taking your asset off of you at a markup.
If you're looking for things to do to increase the property value of your home, here are seven easy improvements to boost your rental property's value.
1) Polish the Floors
Let's face it: there's no universe where seeing a dusty floorboard is desirable.
There are tons of great floor finishes out there, like polyurethane or natural waxes, which can help you get off on the right foot with any potential tenant. Tools like a Stonex tile cutting blade can grind down old ceramics, glass, and marble flooring to make way for a new look that can make your property feel brand new.
But if you don't want to get out of your way to retile, use a steam mop or remove your floorboards (if possible) and wipe them up. If the wood has already been scratched up by previous tenants or pets, refinish them to their original lustre by using a polisher. This can help you achieve a flawless sheen on your floorboards while saving you the time of having to rip out and replace everything.
2) Layer Your Door Knobs and Handles in Shiny Chrome
Even if your doorknobs have lost some of their shine in recent years, they can sparkle again with a little bit of elbow grease.
Have the knobs and handles across the board replaced with chrome to give it a modern look. You can find these materials in your local hardware store, and the installation process is a simple screwing job that can be done by even the least handy person. This way, you can leave your prospecting tenants impressed (or should we say, floored?) before they even set foot in your front door.
3)  Update Your Lighting
Does your house have a malfunctioning bulb? Or does it flicker ever so often?
You should consider getting better lighting. Whether you opt for fluorescent or LED, you can find some affordable and efficient new fixtures online or in your local hardware store.
After updating the lighting, don't forget to change out those switch plates as well! You'd be surprised how much of an improvement it makes over the standard orange or cream colours you may have inherited from the previous owners. 
Undergoing this minor adjustment shows that you have at least some respect for your tenant's potential home—which can make all the difference in their purchasing decision.
4) Pay Attention to Gutters and Downspouts
If you're like most people, your roof is probably made of asphalt shingles. And those black strips that come down from the edge of the roof to the outer walls are called gutters and downspouts, which may need some repair after years of wear and tear.
Consider getting an inspection done by a professional roofer to look over the health of your gutters and downspouts. They can clear out any buildup or detritus that may have been stashed away in there for months to years and give you an expert audit on the current condition of your roof.
With clean gutters and downspouts, you can help reduce the risk of your properties getting damaged or flooded by water during storms or monsoons.
5) Upgrade the Kitchen
A dirty kitchen can be a turnoff for your tenant.
You wouldn't want to prepare meals from crowded countertops or clean from rusty sinks, and neither will your tenants.
While undergoing a massive kitchen rehaul can seem like an expensive ordeal, there are a few ways you can spruce up your kitchen that doesn't require you to break the bank. For example, start small by repainting the cabinets or refinishing the countertops. You can also add some plants as decorative pieces or consider splashing a touch of colour with a fresh coat of paint on the walls.
6) Fix Any Leaks in the Bathroom
Low water pressure in toilets or the tub, leaks under sinks, cracks on your shower tiles—these are all symptoms that you have a leaky faucet somewhere in your bathroom. And if you're not careful, leaking pipes can lead to severe damage over time.
If any of your property's bathrooms experience this level of wear and tear, consider hiring a plumber to assist you in identifying and fixing the leak. This way, you'll prevent any damage from escalating to a level that can cost your tenant more than just a simple repair job.
7) Add New Carpets and Flooring
Aside from a fresh coat of paint on the walls and new polish on your floor, you can take redecorating a step further and introduce carpeting to your living quarters. 
This is an excellent way to upsell your rental property without having to put in too much effort. Not only does it further boost the value of the unit, but it also adds a layer of insulation that can help reduce sound levels and prevent outside noise from coming in.
For tenants who are particular about noise disturbances, this can be just the extra incentive they need to pick your property from their shortlist.
Ref number: THSI-2439