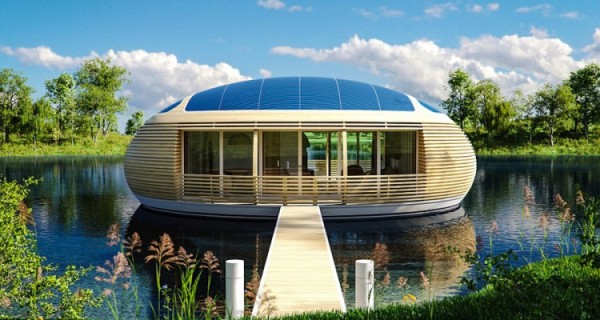 A custom home is like a dream come true, a dream you can marvel at every day and smile in fulfilment- knowing that it boasts everything you need in a home and even exudes your personality.
What if you can do more with your custom home? What if you can join the great mission to save the earth by building a custom home that is eco-friendly? If your designer is reputable, chances are that he or she has already suggested incorporating eco-friendly features in your custom home. Apart from helping to preserve the earth's life-support systems, eco-friendly features will also help you save costs in the future.
According to the CEO of Zbranek & Holt Custom Homes, "One of the main advantages of building a custom home is the opportunity to make it eco-friendly and enjoy the energy saving benefits that come with eco-homes."
When building your custom home, among the first set of things to consider in order to make it eco-friendly is the materials to use. They would determine, not only the amount of impact the building of your home would make on your environment, but also the benefits you will enjoy when your custom home is completed.
Here are five materials to consider using when building your eco-friendly custom home:
Structural Insulated Panels
Fashioned using a layer of foam insulation sandwiched between cement panels, strand board, or pieces of plywood, Structural Insulated Panels (SIP) can save you 50% of the energy costs you would incur if you used conventional materials for your custom home. On top of that, SIP, according to the National Association of Home Builders, is fire-resistant and can be leveraged in floors, load-bearing walls, basements, and foundations.
Recycled Wood/Plastic Composite Lumber
This blend of waste plastics and wood fibres is said to be more rigid than plastic lumber and less toxic than conventional treated lumber. It's also very resistant to rot and mould, and can be used for decking.
Coated with metallic oxide, low emissivity windows can help your custom home maintain heating and cooling- either by keeping heat inside your home during winter or by keeping it out during the summer. Their ability to minimise the flow of heat by half means that they can help you cut heating cost by 10% to 20%.
Earth is the epitome of eco-friendly materials for building your custom home. Not only does it come from the ultimate renewable sources, it offers effective thermal mass and is readily available. However, if you are going to use it for your walls, you would need to hire craftsmen that specialise in the use of dirt for building.
Plant-based Polyurethane Rigid Foam
Manufactured from materials like kelp, hemp, and bamboo, Plant-based Polyurethane Rigid Foam can be used in insulation and furniture. It is highly resistant to moisture and heat and offers protection against mould and pests. It even offers better insulation and thermal resistance than fibreglass.
If you are going to use steel beams and panels in building your custom home, why not go for recycled steel? Not only does it reduce the amount of steel waste that goes into landfills. It also preserves natural resources and energy.
The use of wood for building is only sustainable when the timber is sourced from a legal, sustainable source. Therefore, avoid cutting surrounding trees or purchasing wood from questionable sources. You can even decide to use reclaimed or recycled wood. That way, you help reduce the impact of building and construction on the earth's tree population.
Choose to use these and other eco-friendly materials when building your custom home and make the earth a better place.