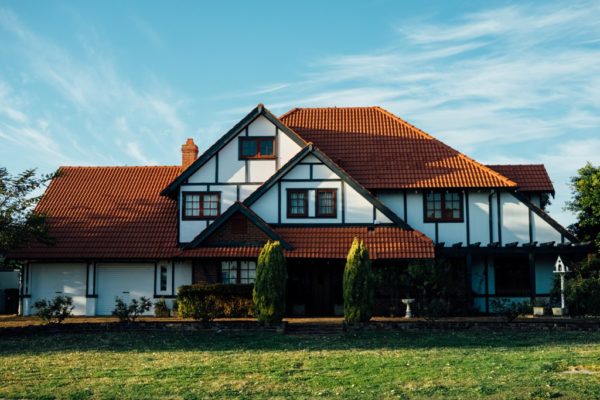 Whether you just want your home to stand out on the street or you're looking to spruce it up and make it more attractive to a potential buyer, making improvements to your home's curb appeal can be a worthwhile commitment. After all, you know what they say about first impressions – and when it comes to your home, what someone observes as they pass it will obviously play a big role in terms of how they feel about it.
Improved curb appeal, however, might be able to do more than just make your home more attractive – it may also increase its value. With this in mind, here's a look at some affordable and manageable ways that you can make big improvements to your home's curb appeal:
Ways to Improve Your Home's Curb Appeal
Add some potted plants: There are few things to like when it comes to incorporating potted plants around your front door and/or front porch. For starters, they're easy to take care of and brighten up any space. They can also be easily moved around the space to get the look you want. And finally, they can be swapped out seasonally to keep things fresh. It's a small detail, but it can be an important one.

Paint: A fresh coat of paint can do wonders in terms of helping a home stand out. Bold colors are popular these days when it comes to really getting a home to stand out, but any real fresh paint job can help revitalize a home. Be careful not to buy too much paint and overspend! There are many tools online to help you to get a better idea of the

costs associated for exterior paint jobs

.

Have the roof cleaned: Most standard roofs can last for upwards of 20 years, but that doesn't mean they won't need regular maintenance. And while roofs should be regularly inspected for damaged shingles, roofs should also be periodically cleaned to wash away mold, mildew or fungal growth. A good roof cleaning can also clear away any water runoff streaks.

Revamp the landscaping: Minimally, this can consist of trimming shrubs, planting new flowers, adding fresh mulch and clearing out weeds. Keep in mind that a complete landscaping revamp can also give your home a fresh new look. Maintain landscape fresh by mixing with various plants and flowers, and don't forget about other details, such as garden flags, lighting, bird feeders, fountains and pavers in your planning.
Take better care of the lawn: Unlike some of the others on this list, it may take a little while for a greener, healthier looking lawn to come to fruition. But if your lawn looks tired and brown, restoring it so it is green and lush can really help your home's curb appeal. Start with a dethatching and overseed, and be sure to fertilize it regularly to encourage healthy growth. Keeping a good lawn can be a lot of work, so make sure it's receiving enough water and perform other services – like aeration – when necessary.
Get a new mailbox: A nice mailbox can say a lot about your home. Most mailboxes are metal, which rusts and wear over time. A new wood or plastic mailbox can refresh this aspect of the home and also show off some of the home's – and homeowner's – personality.
Give the exterior a good rinse: Get out a power washer or even just a bucket of water and a sponge and give your home's exterior a good cleaning. Wash siding, the gutters, garage doors, front doors, windows and shudders to clear away dirt and grime to give your home a like-new look.