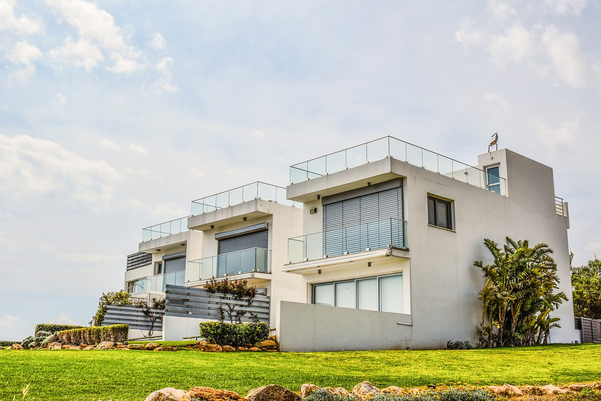 You must seek professional assistance to ensure a sound investment and secure a beneficial transaction when buying property. Whether you're hunting for your dream house or seeking the perfect investment opportunity, purchasing a property is a big deal.
Not Having a Financial Plan
Buying property is a considerable investment, and knowing your numbers inside and out is crucial. Take a deep look into your finances; this doesn't just mean your income; be sure to account for any outstanding debts and regular expenses. Remember the initial down payment and the subsequent mortgage repayments you must make. Falling for a property out of your financial reach can spell disaster.
Failing to Do a Comprehensive Research
Buying impulsively without due diligence is like walking into a maze blindfolded. Many people get smitten with a property or a neighbourhood and overlook other vital aspects. Be cautious, dig into the details. Research the location and the property's history, and don't hesitate to bring in a professional home inspector.
Turning a Blind Eye to Future Growth Opportunities
You must analyse demographic trends, local economic conditions, planned infrastructure, and community developments. These elements can influence the future value of your property. Recognising a locale's potential for growth can translate into significant capital appreciation over time, positively impacting your return on investment.
These factors are necessary to avoid stagnating or depreciating your property's value.  Assessing the growth potential of a place is about more than just its current status. Still, it's a forward-looking exercise that can distinguish between a good and a significant investment.
Refrain from considering future growth potential to avoid missed opportunities, especially for investors. A property's worth can skyrocket in an area slated for future development. Look for upcoming local projects like new schools, public parks, or transport links that boost the property's value.
Failing to Seek Expert Help
Cutting corners is only sometimes the best idea. Real estate agents, property lawyers, and financial advisors can provide helpful assistance. They'll help navigate the nitty-gritty of the buying process, from finding the right property and handling paperwork to understanding the financial and legal aspects of your purchase.
Engaging a home inspector before a property purchase is critical to safeguarding your investment. They will comprehensively examine the property and inspect aspects like structural integrity, electrical systems and plumbing. This ensures that you fully understand what you're getting into before making a financial commitment, helping avoid unexpected expenses or disputes. Hiring experts to help you get the right property is highly recommended if you live in Merida and are looking for a property.
Getting Emotional
Buying a property can stir up a whirlwind of emotions. However, leading with your heart instead of your head can spell trouble. You might fall head over heels for a place without considering its practical aspects or potential problems. Stick to a rational approach, prioritising your budget and needs over emotional attachments.
Dodging the Mathematics
The initial and most crucial step when contemplating the purchase of a new home is to determine your property acquisition budget accurately. This may seem like an evident step, yet many individuals only undertake it with minimal effort, which can lead to unpleasant surprises later on.
A prevalent error is focusing primarily on the down payment and buying price without considering additional expenses that are almost certain to arise. Include potential costs such as Stamp Duty, legal fees, moving costs, and survey charges in your budget planning. It's more advisable to overestimate these costs and have some financial cushion rather than find yourself in an insufficient situation.
Prioritising Only Internet Searches
Many novice home buyers, and even some who have been through the process before, often need to pay more attention to the fact that their home search should not be confined solely to the Internet. While the web is an excellent tool for potential homeowners, its ease of use can inadvertently lead to significant issues for the buyer.
When in the market for a new property, limiting your search to the top two or three online real estate platforms may be tempting. However, doing so can be a costly misstep in the home-buying process. By following this path, you could miss out on superior options elsewhere.
Connecting with an independent real estate agent who possesses intimate knowledge of your preferred locale is beneficial. Furthermore, solicit recommendations from credible estate agents within your desired area and select one who can assist you in finding the ideal home at an optimal price.
End note
The complexities of buying property range from financial and legal implications to understanding the physical state of the property itself. With adequate knowledge, potential buyers can easily avoid pitfalls, such as overpaying, purchasing in undesirable locations, or obtaining property with hidden structural issues or legal encumbrances.
Ref: 3446.30411- D15F5F84
image : Dimitrisvetsikas1969 on Pixabay