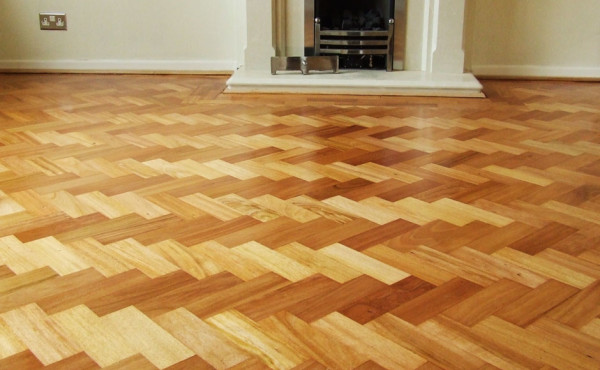 One of the toughest decisions you will ever have to make is deciding what flooring to install in your home. With so many options in the market, it can get a little overwhelming trying to settle on one particular floor option.
At the end of the day however, the one thing you need to pay attention to is the durability, the design as well as the cost of the flooring you are about to install.
Additionally, you need to consider the ease of installation of the floor. Most people prefer to install the floor on their own which saves money in the end but you need to ensure that the floor is easy to install or else you will end up spending more than you would have spent had you outsourced the services.
Where you are installing the floor matters also, in which case, if you will be installing it in high moisture areas like the bathroom, kitchen, basement, or garage, then water resistance is important. One of the floorings that are popular with so many homeowners and for good reasons is COREtec flooring.
What Is COREtec Flooring
When it comes to long-lasting flooring options, vinyl plank is among the best options, and besides being easy to install, it comes with different styles.
COREtec flooring is a luxury vinyl plank flooring that is of high quality and is manufactured by US Floors and has the look as well as the feel of hardwood flooring due to the high-quality construction.
Because of this, most people can't tell the difference between engineered hardwood plank flooring and COREtec planks. Compared to other luxury vinyl plank floors that make use of graphics to bring out the look of hardwood flooring, COREtec has real graining as well as texture.
Despite the similarities with hardwood flooring, COREtec doesn't require the same kind of maintenance that engineered and solid hardwood floors demand. COREtec flooring comes in a variety of wood grains that range from rustic, multi-tone, extra wide plus long planks hence it's easy to find a style that fits your décor.
The premium lines of COREtec flooring are among the most expensive flooring options but at the end of the day, they are worth every dime.
7 Reasons Why You Should Install COREtec Flooring
Whether you just bought a new home or are looking to renovate your current one, one of the main things that you need to decide on is the flooring.
Flooring affects the value of your home, should you choose to resell it later on. However, at the end of the day, you need to ensure that you are getting value for your money by ticking certain boxes. One of the floors that you can choose is COREtec flooring because it has the feel and looks of hardwood flooring that other luxury vinyl plank options don't have.
Here are more reasons to settle on COREtec flooring as compared to any other flooring option.
Water Resistance
One of the qualities that you need to pay attention to when you are buying any kind of flooring is its water resistance qualities. This is because, unless you are planning on installing the flooring in areas like the bedroom or living room only, where moisture is minimal, then the last thing you need is flooring that gets damaged by water after a few months.
Most homeowners prefer installing the same kind of flooring in all the rooms, and if you are in this category, then you need to give COREtec flooring a chance. According to US Floors, COREtec flooring is 100 per cent waterproof which means that you can install it in any room including areas like bathrooms, kitchens, garages and basements.
When installed, unlike other flooring options, COREtec will not swell and not to mention it is stable enough to resist expansion and contraction common with other floor options. Despite being waterproof, if you happen to have a major flood, it is recommended that you remove your flooring and allow it to dry before installing it again.
Durability
The main reason why homeowners settle for COREtec flooring is that it not only resembles hardwood flooring but has the feel too. While it is not engineered hardwood, one of the advantages that COREtec flooring has is that it is highly durable thanks to its construction.
The top wear layer is constructed in such a way that it holds better against scratches, something that can't be said about hardwood flooring.
As such, COREtec flooring is likely to increase your home value if it is properly maintained.
Like hardwood, it lasts for years after installation without feeling the need to place it. The fact that it is waterproof makes it all the more durable regardless of where it is installed.
Ease of Installation
The installation process of a floor is a very important factor that you need to consider especially if you will be doing the installation yourself. With that in mind, some floors require to acclimate before being installed while some need a professional to do it.
This adds to the cost and makes the installation process hard. With COREtec flooring, no acclimation time is required and you can do the installation on your own.
All COREtec floors can be installed using the floating floor method hence easy to install all by yourself. If you will be using heavy furnishings however in the room, you are better off using the glue-down method.
When installing COREtec flooring, no underlayment is required since the flooring comes with an integrated cork underlayment on every plank. Finally, COREtec flooring can be installed over a radiant heating system without worrying about any damage to the floor.
Simple Maintenance
When installing any flooring, maintenance is a real issue because the last thing you want is a floor that is high maintenance especially if you have kids and pets.
Hardwood floors require a lot of maintenance in terms of refinishing every couple of years and not to mention you need to wipe spills immediately they occur to avoid damaging your floors.
Vinyl flooring is not only easy to clean but maintain as well and COREtec flooring is no different. It can withstand spills without any damages occurring except when you have flooding.
Scratch-Free
COREtec flooring resembles hardwood floors in so many ways and may look and feel like hardwood when installed. The two are however very different. Hardwood flooring for instance, while it is expensive to buy and install requires a lot of maintenance, and to add to that, it gets scratched easily.
COREtec flooring, on the other hand, is scratch-free due to the finishing which means that it can be installed in homes that have little kids and pets. You, however, need to still take care of your floor in terms of cleaning and ensuring that dust and debris don't make it into the house as well as using furniture pads.
Variety of Styles and Designs
When choosing a floor, it can be overwhelming based on the many designs and styles that exist for every flooring option. One of these considerations that you need to make in terms of this is the size and layout of the planks.
Additionally, there is also the issue of tone and shade of the planks. COREtec flooring comes in a variety of designs as well as styles that you can choose from. Every style of COREtec flooring has a wear layer that prevents damage to the floor when installed in high traffic areas and makes it easy to clean the floor.
COREtec flooring features many designs that come in different styles. The COREtec Plus design, for instance, makes use of a variation of sizes and colours of the planks.
This particular style has 5" as well as 7" wide 4' planks that allow you to customize the design when installing the floor. COREtec Plus HD, on the other hand, looks realistic mainly because it makes use of embossing technique whereby the surface of the planks mimics the graining that is found in real wood.
This design comes in 8.5mm thick planks with micro-bevelled edges. Finally, the COREtec Plus XL as well as the XL Enhanced are large and come in 6 feet long and 9 inches wide planks and tend to be more expensive than the other designs.
Relatively Affordable
At the end of the day, you need to ensure that you are getting value for your money when you buy a floor. However, you never want to compromise on quality by getting a floor that will need to be replaced in a couple for months.
COREtec flooring is highly durable and surprisingly quite affordable. The prices of this flooring option begin in the middle of the range and therefore ideal for anyone who doesn't want to spend so much on hardwood flooring.
COREtec resembles and feels like hardwood flooring, and not to mention is more durable based on the fact that the floor is scratch resistant. COREtec Plus, for instance, goes for $3.80 – $7.99 per square foot. The premium lines of COREtec, however, are among the most expensive but are of the highest quality.
How to Install COREtec Flooring
Step 1 – Prepare the subfloor
Before you begin any installation, ensure that the subfloor is clean, dry and flat as well as structurally sound. Subfloor preparation is one step that you should never skip when installing any COREtec product.
Step 2 – Install a moisture barrier
COREtec flooring is waterproof but before you install, just like with every other floor, you need to make sure that the concrete is cured as well as tested for moisture.
In the process, you can install a moisture barrier because while moisture doesn't damage COREtec flooring, it can get in the walls of the house causing damage.
Step 3 – Begin installation
Start installing the planks starting from the left moving to the right. As you are laying the planks ensure that you insert spacers at the edges and ends where they meet the wall.
Lock the planks in place by inserting the tongues into the grooves at an angle and do this until the end of the initial row.
Step 4 – Start the second row
Using the leftover from the initial row, start laying down planks on the second row. When installing, ensure that there are at least 8 inches between the end joints and the adjacent rows.
Step 5 – Lock the long edges
Lock the long edges by inserting the tongues into the groves and dropping in place. Slide the planks towards the plank that had been installed previously making sure that the tongue touches the groove.
After that, you can attach the scrap piece to bridge the gap that is left between the ends of the planks. Use a harmer and a tapping block to ensure a proper fit. Continue doing this until the last plank is installed.
Step 6 – Installing under door jambs
Undercut a space under the door jamb so that the plank can slide effortlessly. After that using a hammer and a tapping block, lock the long edge and then a pull bar to lock the short end.
If you are looking for a high-quality floor that will last you for decades, you can't go wrong with COREtec flooring. Mimicking hardwood flooring in terms of feel and look, it's no wonder that this flooring option is a favourite for many homeowners. It however has more advantages over hardwood flooring in that it is scratch-resistant, 100 per cent waterproof and is easy to clean and maintain. It's a good flooring option if you don't want to spend so much on the hardwood flooring and still have to put up with the maintenance demands of this kind of flooring.