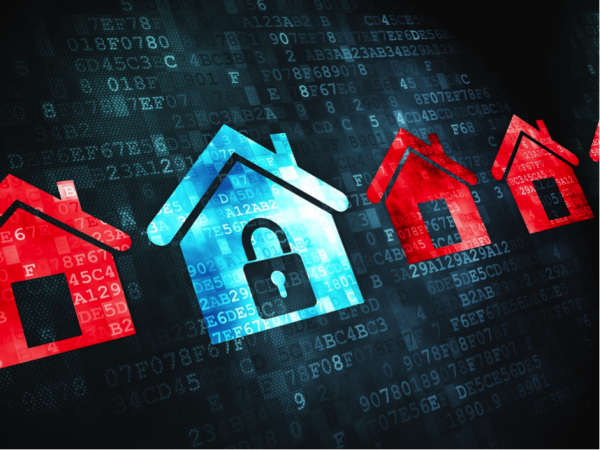 Your abode is a sanctuary, which needs a robust security system to look after your belongings, investments, and memories. Hence, it's no secret that installing a home security system in place helps keep your dearest ones safeguarded from burglars. 
Sometimes, homeowners often overlook the importance of such a system, and they start wondering if these are worth the inherent inconveniences. Home security is vital for the comprehensive security of your property, assets, and possessions. 
If you are unsure about the home security system installation, you must consider other things to protect your valuables and your family members. But is there anything in this technological advancement era, which provides similar or even more security than a home security system? 
Well, the answer would be a big "NO!" Several elements to ponder, including how this could aid you and your family members. Here enlisted the top 7 reasons, which showcase you should bolster your home's protection. Let's get started! 
Protection from encroacher
Property is theft approximately 16 times in the USA per minute, which tends to a summation of nearly 4 million cases every year. As the creeping of a property is invasive enough, burglars can break in anytime when people are on others' premises. 
But having a top-notch home security system in place along with the demonstration of pertinent stickers and signage on the entryways could impede the would-be intruders. Although they try to enter surreptitiously, the alarm will detect the entry of an encroacher, and its sound will force them to leave your place instantaneously. 
Do you want to know more information about home security systems? Apart from getting temporary protection from an intruder, these will benefit the homeowners in the long run!  
With a supervised home security system, you can expect help anytime and anywhere, irrespective of whether you can respond to the break-in issue or not! After the activation of a security alarm, it alerts a 24-hour monitoring center. 
Those dispatchers at the doorstep will try to connect with you and notify the accountable authorities. Therefore, if an intruder has set foot in your home through the back door at midnight, home security systems will safeguard you even when you are asleep. 
Get help at the drop of a hat with a home security system, which notifies the local authorities if intruders try to break in. 
Boost electricity management 
Many companies are now providing best-in-class and advanced home security products, including video doorbells, smart locks, and thermostats as a leading part of their services. Have you forgotten to switch your thermostat off before heading to any location? 
If so, this gadget will let you get a hold of your thermostat on any web-enabled device. Similarly, when you can't remember if you switch the curler or straightener off, you can directly turn off the outlet right off the bat from any of the connected devices far away from home. 
Therefore, home security systems work as a miraculous tool to switch lights on and off when you embark on a road trip and forget to check everything properly before leaving home. So, you see, with a home security system in place, you can firmly boost electricity management without fretting over anything. 
Carbon Monoxide Detection
Every year CO contamination results in over 400 saddening demises and 10,000 emergency room visits in the USA. Carbon Monoxide is an unobtrusive slayer, as this hazardous gas is colorless, odourless, and get quickly absorbed by the body. 
Death and poisoning can happen instantly as the leading symptoms of CO exposure are flu-types and diagnosed as such, engendering the sufferers to stay at home. That's why CO detector as a security system is the greatest addition to the homes of security-conscious owners. Such detectors offer an additional protection layer from this potentially detrimental gas. 
That acute peace of mind comes from watching your family and assets are protected! Therefore, seeing you have the fastest home security technology shielding your home will let you chill after a long day of tedious work. 
A home burglary is highly traumatizing, and 63% of the residential intrusion involves forceful entries, and it implies criminals are intruding through the windows or breaking in the locked door. However, not every burglar is the prudent planner who cast around homes before the intrusion. 
They often will go for the first non-shielded home to execute their burglary activity. Therefore, if you are unlucky enough to be theft, having a top-notch home security system will help the cops to nab the criminals asap. 
Smoke, Fire, and Heat Detector
More than 25% of home insurance demands are associated with the damage from fires. A moderate spark can burn down the entire house. So, once fire catches, it doesn't take long to spread thoroughly and get completely out of control! 
Once a fire starts spreading, within a fraction of time, it destroys everything. Therefore, home security systems come in handy for smoke detection. Its fire and smoke detector features quickly notify you through an alarm and alert your local fire department right off the bat. 
Minutes or even seconds take for a complete disaster, and this alarm system could greatly affect such an unfortunate situation.
Reduces Homeowner's Insurance
You might be paying monthly charges for your home security system, but having such a powerful and protected system in your home could minimize the homeowners' insurance by a maximum of 20%. 
Also, various home insurance policies provide captivating discounts for those homes that are endowed with security systems. That said, a home security system makes an amazing deal to those combined with quick access to cops and emergency responders. 
To wrap up, adding a powerful home security system to your abode provides you with an additional security layer to fend off any potential intruders. These are the top 7 reasons or benefits you wanted to know for a protected home. Now you can enjoy and get peace of mind with having a security system installed in your home.