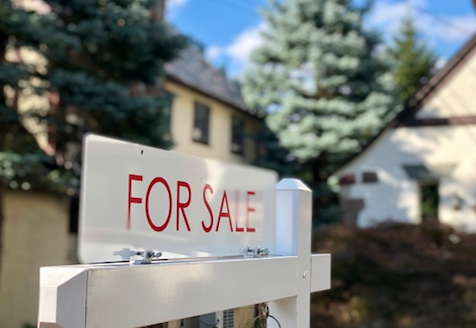 Every homeowner wants to sell their home quickly, but for the right price. To facilitate more interest in your home in Toronto, you must put in the work to properly prepare your house for sale. Making a good impression on potential buyers can help to bring in more offers quickly.
There is no luck involved when selling your home. Getting offers on your home quickly will require careful planning and effort. Creating a home environment that buyers can visualize themselves in is just a part of the process. While selling your home can be stressful and overwhelming, it's also time to let go of the past and move forward into the future. 
You can get a copy of a Guide To Sell My House In Toronto and follow these tips to help you get an offer on your home quickly. 
Let Go
It's important to start disassociating yourself from your home when you decide to put it on the market. You have a lot of time, money, and memories invested in your home, but it's important to remember it is just a house. 
You can start the letting go process by starting the depersonalization process. This means that you will create a home that could be anyone by removing all personal items. Potential buyers want to see themselves living in your home, so taking down all family-related photos and items will help create this illusion. Once your home is bare of your memories, you will have an easier time seeing it as a house, and less as a home that you will miss. 
Organize All Storage Areas
Storage space is an essential factor for potential home buyers. While you may be tempted to stuff some of your clutter in your closets, don't underestimate the curiosity of people touring your home. All closets, linen storage, and vanities will undoubtedly be looked at. Organize all your closets and storage areas before you start your first tour. 
Declutter
Your home should be presented to buyers as a clean slate. It's important to declutter all areas of your home before you allow tours. This means getting rid of all unnecessary items and extra furnishings. You want to present a simple and clean look to your home that will emphasize the space in each room.
Rent Storage
You may not be ready to pack up and move quietly yet, so you will need somewhere to store your belongings when you go through your home to declutter and depersonalize. Renting a temporary storage space or a pod can give you the extra space you need. 
Minor Repairs
Potential buyers that are touring your open house event will be looking at every little detail. Any small repairs or touch-ups that need to be done should be completed before you let anyone tour your home. Have your agent do a walk-through of your home with a critical and unbiased eye and make a list of all items that need to be repaired. 
Cleaning
Your home should look its best when you are preparing it for sale. Deep cleaning of all areas, including the exterior, should be a priority. Floors should be cleaned, including shampooing all carpets, windows, deep cleaning kitchens and bathrooms, and general cleanup of all rooms should be done.
Curb Appeal
Most potential buyers make their decision about putting in an offer on a house based on their first impression. This means that before they even get inside, many buyers already have a sense of whether or not they want to see more. Creating a winning curb appeal will take a bit of effort. You want your home's exterior to look its best.
You can boost your curb appeal by taking care of these items:
Keep grass trimmed and neatly edged

Add lighting, so your home is visible at night

Repair all porch railings and steps

Paint front or garage doors

Weed gardens

Clean up

landscaping

Wash exterior windows
If you want to sell your home quickly for the best price, you will need to do some prep work. Selling your home can be stressful, so it's important to start letting go while you are in the transition process. Follow these tips, including boosting your curb appeal, decluttering, completing small repairs, and deep cleaning to help you sell your home.
Ref number: THSI-2465