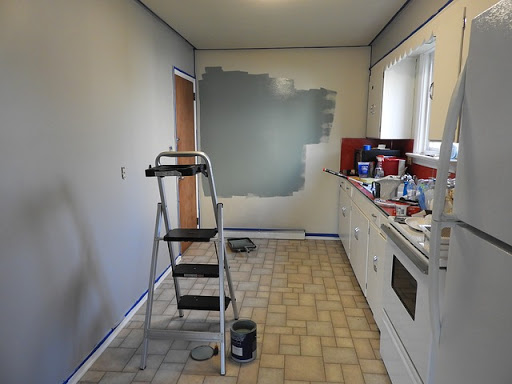 You've probably seen how many home renovation and remodelling shows there are on TV these days, and for good reason. Home renovation is as popular as ever. If you're interested in finding out a bit more about how a home remodelling job could be right for you, you're in the right place. In this article, we're going to look at a few tips and ideas that could help bring your home into the 21st century and make it the one you've always wanted.
You could add value to your home
A newly remodelled home is worth more, it's as simple as that. Especially if you make it more appealing to a wider range of buyers or finished to a higher standard than it was before. Another good tip is to rearrange partitions to provide more bedrooms, or convert a garage into extra living space (or another bedroom). More bedrooms normally add more value to a property, but don't portion every room off – open plan living areas are still popular.
While a remodelling job might have a large upfront cost, it could be worth it. You might even find that you add more value to your property than the actual cost of the job.
You could sell it more quickly
As well as adding more value to your property, you might also find it sells much quicker. People are often looking to move into homes that are ready to go and don't need any work done, so those sort of buyers will like your home even more after it's been redone. And the more people that like your house, the better chance you'll get a quick cash buyer.
You could create a more impressive space
Ever dreamed of wowing all your visitors? With the right remodel job, you can do just that. Get the finish you've always wanted, the appliances that impress people, and that modern design feel that old homes struggle to maintain.
You can rearrange rooms to suit your family
Again, remodelling is for more than just increasing the value of your property or wowing guests, you can actually make the space more useful for your family. Need separate rooms for music practice? Get them put in. Want a more open plan living area so that you can spend more time with your family? Get it done.
You can clear out junk
If you've got old junk that's been getting in the way for a while, a remodel job could give you the motivation and ability to clear it.
You could save money on bills
If you get the right insulation or windows in your remodelled home, you could reduce energy costs and save money on bills.
You could get an extra income
A remodelled home might be easier to rent out on sites like AirBnB. But before you do so, make sure to clear up all the junk and debris. You can do it yourself or you can hire a  remodelling debris removal service.
It'll be a nicer place to live
This final point is the one you need to remember. Remodelling your home will make it nicer to live in, it's as simple as that.