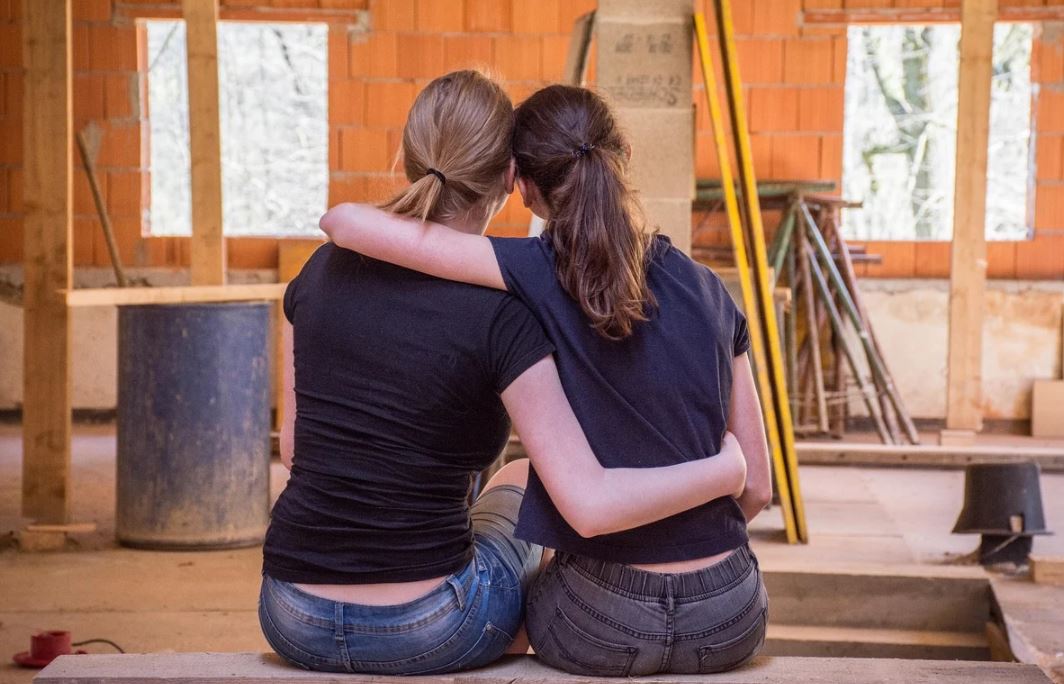 DIY is one of the best ways to save money on renovations – that's if you don't end up causing additional damage or doing so poor of a job that you have to call in a pro to clean it up. This is why you need to be careful about which projects you decide to embark on. You also want these projects to make you some money back in the future, so you want to choose options that will be winners with potential future buyers. Let's take a look at some of the best DIY renovation ideas for homeowners on a budget.
A Brand-New Deck
This one is at the top of our list because of the relative simplicity of the project and the potential return on investment. As a matter of fact, it was estimated that a homeowner could recuperate as much as 82.8% back on their investment upon sale and add as much as 10% to the value of their property.
The beautiful thing about decks is that they're affordable as well. You could get a deck for as low as £1,500 depending on where you get your building supplies. You could get your timber supplies from https://armstrongsupplies.co.uk/ for instance. They have one of the widest selections of building supplies online and sell boards made specifically for decking. They offer natural timber as well as composite boards and all the materials you need for maintenance as well.
Decks are one of the most appreciated additions by buyers and one of the best ways to increase your garden's perceived value. You also have buyers who may be disappointed to not see a deck, so this is definitely one you can't go wrong with, as long as it's done right.
Repaint the Front Door
Another simple way to improve your home's kerb appeal and perceived value is repainting the front door. This is something that can be done in a day, and choosing the right colour could add as much as £4,000 to your home's property.
You want to go with a bold accent colour that works with the rest of the house while still standing out to give it a chance to shine. If you want to take things further, change your letterbox, door handle, and house numbers and you'll have completely transformed your home's facade on a day's work.
Installing Hardwood Floors
You may be surprised to see this here, but you'd also be surprised at how simple installing hardwood floors can be. You can find boards online that will be treated and fitted with tongue and groove joints to facilitate installation. It'll also cost you a fraction of the price you'd usually have to pay. This is something you could do with a partner with minimal supplies and a circular saw. The pieces on tongue and groove panels fit just like a jigsaw puzzle and require little experience.
A trick to get a better-looking floor would be to mix things around with the grain to create a more natural look. You also want to use boards of different lengths to create a staggered look.
And, if you were thinking that re-sanding and laminating the floors yourself would be an easier fix, think again. Sanding and staining floors is a much more complex process than installing pre-treated floors. There's also a lot more that can go wrong. This is definitely something you should leave to the pros. If you feel like installing floors is too much, you can always decide to go for peel and stick tiles or floor paint.
Add Wall Art
Sometimes the simplest things are what have the greatest impact. When chosen carefully, art can really elevate your home's style. One area that people often neglect for art is the bathroom. Subtle calming pieces that are well coordinated will give it a more serene and cohesive look.
Install Wallpaper
Wallpaper is definitely making a comeback and looks greater than ever. It's also an easy way to add some colour to a room. Removable wallpaper can be installed in minutes and you can find very affordable options on the market. Want to go for something special? Cut the wallpaper and use it to decorate the front of your stairs. It'll make them look brand-new and add a nice personal touch.
Paint the Walls
If you'd rather use paint, then go ahead. This is one of the most accessible DIY projects you can do, and one of the most effective as well. But why stop at paint when you could really elevate the room with some moulding? Foam moulding can be found for a fraction of regular moulding and is incredibly easy to install.
However, while it's one of the easiest renovations you can do on your own, it still can go wrong and you have to take your time if you want great results. This means going the primer and paint route. If that's too much work for you, you can go for an all-in-one paint, but you might not get the same results.
Give Your Cabinets a Makeover
Another thing you can do is give your kitchen cabinets a second lease of life. Just changing the fixtures could be enough, or you could replace one of your cabinet doors for glass so you can show off your service pieces, glassware, and china.
One thing we will not tell you to do, however, is to go out and repaint your cabinets. You'll often see this as a recommendation, but there's a lot more that goes into painting cabinets than most people realise. Not only do they have to be sanded first, but they then need to be degreased, primed then painted over with a paint gun. So, if you're not ready for all this work and have no experience with paint guns, it might be simpler for you to just replace the cabinets altogether.
Upgrade Your Bathroom
We're not talking about a major remodel here. These can be complicated and set you back quite a bit, even if you do it on your own. There are also way too many chances for something to go wrong.
However, the good thing about a bathroom is that even small changes make a difference. Sometimes, just adding a frame around the bathroom's mirror is all that's needed. Or, you could turn an antique cabinet into a vanity. Even doing something as simple as switching fixtures could help give it a brand-new look.
Another affordable upgrade you could consider is adding luxury vinyl tiles. These are made from a base vinyl layer with a pattern laid on top of it. This layer is then covered by an additional layer which gives it the appearance of the material on the pattern.
These can be very realistic and have the benefit of allowing you to use materials you'd usually be afraid of using in a bathroom, like wood for instance. These are a great affordable option that you could install yourself and that could make a dramatic effect on your bathroom's appearance.
These are all great options if you wanted to give your home a nice update without breaking the bank. They are also relatively safe, both for your property and for yourself.
Ref number: THSI-2011