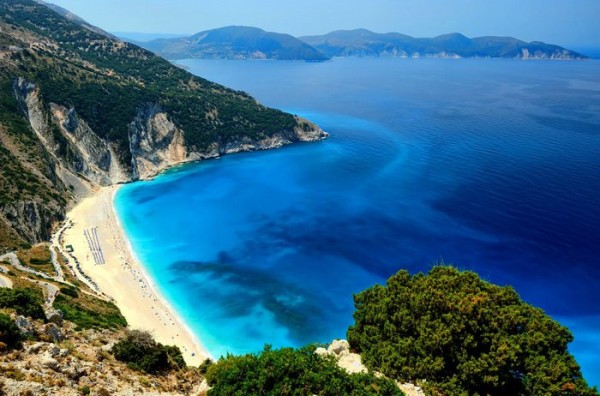 If you're interested in purchasing real estate in Europe, you might be struggling to decide which country you want to buy your first property in. Of course, if you're operating purely from a leisure and entertainment standpoint, then you could just select a nice villa in the vacation destination of your choice. However, if the property is meant to serve as a profitable investment that will increase in value, then you'll want to refine your prospects to only include the countries where investors have had the most success in recent years. Furthermore, considering future market projections is an important step to take before deciding which country to buy a property in.
Since comparing all 50 European countries individually is impractical for most people, to give you a solid starting point in your comparison we've compiled the following list of the top eight European countries to invest in property:
#1. Malta
The small island country of Malta is home to some of the most beautiful real estate and natural scenery anywhere in the world. As a predominantly English-speaking First World country with a thriving economy and bustling tourism, Malta is the perfect place to start your European portfolio. While the property prices are relatively affordable, a Malta property in the right location can be an immediate cash cow if rented to tourists on a nightly or weekly basis. Plus the weather and local food and festivities make it an excellent overseas vacation home.
#2. Germany
During the past few years, the German economy has excelled in comparison to most other European countries, drawing in foreign investors and resulting in a booming buyer's market. Since 2013, real estate in Germany has been almost as sought after as prime London property. The independent strength of Germany's economy combined with a bandwagon effect has led many investors following in the footsteps of their peers who've caught wind of the country's lucrative real estate opportunities.
#3. Italy
Not only is Italy a Mediterranean paradise in terms of the weather, natural scenery, food, and friendliness, it's also home to some of the cheapest property prices in Europe. With more UNESCO World Heritage sites than any other nation, it's home to an abundance of culturally rich and historic architecture.
#4. Ireland
The prices of homes in Ireland are on the rise and rental prices in cities like Dublin are as well. This makes the country an ideal location for a European rental home or hospitality venue. Homeowners that wish to live in their property can even rent out one of the rooms and any rental income generated will be considered tax exempt so long as the annual income from the room doesn't exceed €12,000 (€1,000 per month).
#5. England
With the value of the pound being lower than it has been in years, right now is the perfect time for foreign investors to leverage the strength of their native currencies when purchasing a property in the UK. Buying property in London is an especially good move at the moment, with a number of new developments and complexes being built. Widely considered the cultural and business capital of the world, London is a city that every real estate buyer should set their sights on.
#6. France
France attracts more foreigners than any other country in the world, with about 77 million visitors annually. Properties in the illustrious south of France are some of the most sought-after in the world, offering easy access to exceptional dining and shopping, while also staying relatively temperate throughout most of the year. Of course, the north is home to Paris and its satellite cities, so investors looking for a more urban property may want to search there instead.
#7. Greece
Greece is home to a number of legendary tourist destinations as well as a superb selection of affordable vacation properties. Governmental regulations restricting over development also keep it from becoming too crowded, so the natural historic charm is continually preserved. Friendly locals and excellent food are also perks worth mentioning.
#8. Spain
Aside from the obvious natural beauty and interesting culture, Spain is also one of the easiest European countries to obtain credit in, and the interest rates on mortgages are some of the best around. Post-recession property prices are also very low, but the prediction of increasing property values over the next decade makes it an ideal buyer's market.
"Spain is still the firm favourite among UK residents looking for a vacation, and also among those who wish to move to warmer climes as expats. With such a great selection of properties on offer in Spain. We are sure you will find your dream home here." states Spanish property expert Julie Williams from Let's Buy In Spain.
Choosing a Good Investment that You'll Also Enjoy
In closing, although making a profit and building a portfolio that steadily increases in value is important, with so many options to choose from there's really no reason to settle for a place that isn't up to par with your personal expectations. Even if you plan on renting or selling the property in the near future, having the ability to enjoy your own property in the meantime is a perk that holds value in and of itself.