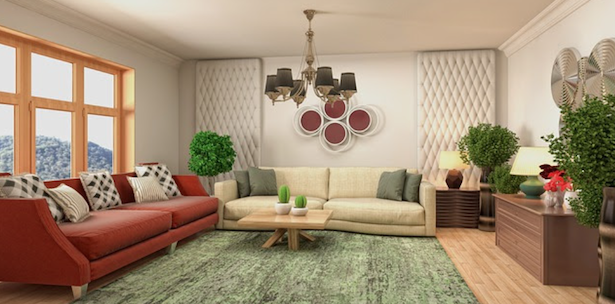 Increasing your house's value allows you to sell it for more when the right comes, helping to boost your return on investment (ROI). Looking around your home and noting areas that need improvement and those requiring a minor touch-up can help you plan and determine which upgrades you should go for. Here are creative ways to increase the value of your house.
Enhance your home's curb appeal
Your house's first impression is essential if you want to sell it for more. A fresh coat of paint is an excellent way to boost your home curb appeal. Working with experienced and reliable professionals like Dublin Painters to give your home a fresh look with excellent painting services, will help to increase your home's value and arouse buyers' interests. 
Cleaning, decluttering and landscaping your yard boost your home's aesthetics. Consider replacing your outdoor furniture and garage door to give your home a fresh look. Additionally, lighting your driveway and walkway makes your property look stylish and adds a great ambience. Consider placing outdoor lanterns at strategic locations of your property and lighting your patio to spice up your house's exterior.
Invest in smart home technology
Smart home technology automates and remotely controls home appliances like fridges and washing machines to regulate energy consumption. The smart lights have sensors that can be customized to sense movement within your compound and notify you or your security team in case of intrusion.

Additionally, this technology allows complete control over your lighting system to automate a schedule that turns your lights on and off, dims, and brightens them as needed. It also gives you control over window treatments, where you can remotely control ambient outdoor lighting. Smart home technology ensures that you can access any form of entertainment like gaming, movie streaming, music, and reading from wirelessly connected devices without leaving your home.
Kitchen remodelling
Many people consider the kitchen the centre of a house, and a great kitchen will fetch you more money when it comes time to sell. Choose a style that would appeal to most buyers and add sufficient storage. You may also consider replacing handles, knobs, and countertops, and cabinet repainting. Repainting the entire kitchen can be challenging, especially if you want to sell the house. Go for kitchen colour schemes that would appeal to a broader group of home buyers.
Change the flooring
If you're using the carpeted floor, consider changing them as they can easily get stained from spills, wear down over time, and are hard to maintain. Upgrading to wooden flooring will increase your home's values and enhance its look by adding a touch of elegance. Wooden floors are easy to clean and maintain, strong and durable, and never go out of fashion.
Remodel or add new windows
If your house has small windows, consider installing large ones to modernize your space and improve style. Large windows not only let in more light into your home but also create an impression of a larger space, making it look and feel stylish. This boosts your house value as most homebuyers prefer natural lighting over artificial lighting.
Upgrade the bathroom
After the kitchen, most homebuyers pay close attention to the bathroom. Installing a bath and shower will appeal to more people. This upgrade doesn't need to be expensive; you can fully tile the bath area or add a shower curtain and then properly fix a showerhead. You can have a separate enclosure for the bath to make it more appealing, although it will cost more. This will increase your house's value.
Declutter, deep clean, and reorganize
A cluttered space appears squeezed and unappealing and since most homebuyers prefer huge spaces, decluttering will come in handy. Remove any furniture, decorations, and other items that you don't need. Hire a deep cleaning service to have your house professionally cleaned. This will help get rid of any hard stains, debris, viruses, bacteria, improve indoor air quality, and leave your home looking fresh for visitors. Consider reorganizing your house and add a touch of style with decorations that appeal to a broader group.
Replace the garage door
Garage door replacement not only improves curb appeal but also offers a high return on investment. Choose a design and colour that matches the house's front door and windows for a custom appearance. Ensure that the garage door material you choose guarantees insulation to reduce energy bills.
Endnote
A house is a worthy investment that requires regular maintenance to keep its value from depreciating. These tips will help you increase the value of your home. 
Ref number: THSI-2403