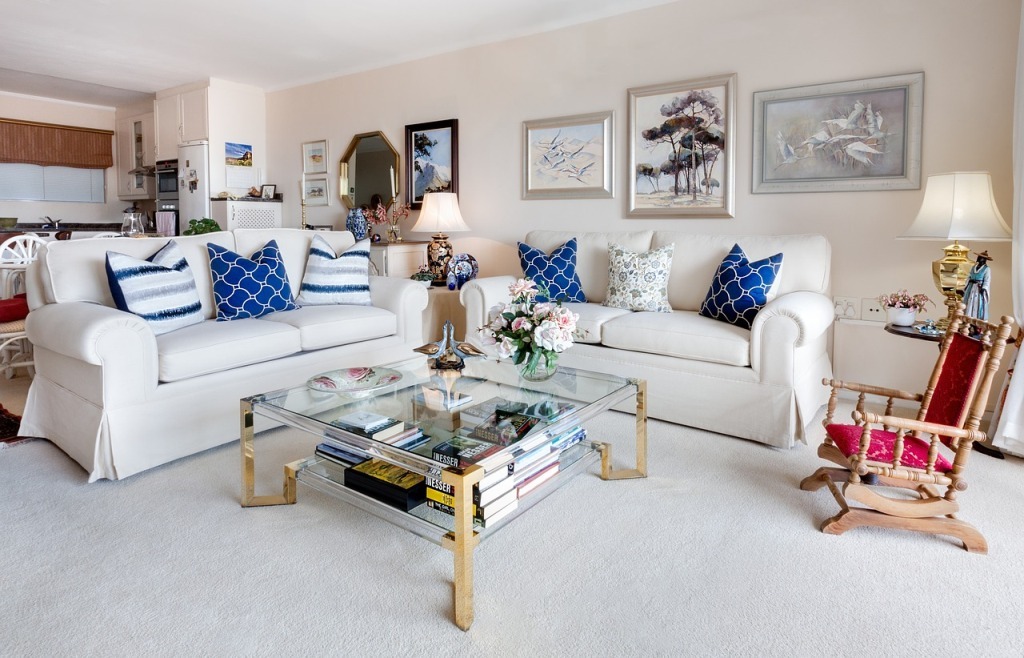 If asked why they spend the resources and time decorating the interior of their homes, many people would answer that they do it for aesthetic reasons, for their home to be beautiful and attractive.
This is not wrong, as beauty and attraction are basic reasons why a home's interior is decorated. Home decoration, however, does more than beautify a home. It creates the right atmosphere, by making it lively. Home decoration can also be tactically utilised in rectifying design errors, if any, in a home.
More importantly, excellent decoration is an undeniable source of entertainment. It keeps both the home owner, and visitor, engaged, so that they never become bored by the atmosphere. But, home decoration can't accomplish anything if  it is poorly done. So, here are some useful tips to help you give your home the perfect decor it deserves.
Use Artwork
The use of artwork may be an old way of decorating home interiors, but its potency and magic of attraction hasn't waned yet. Artwork is known for its ability to transcend time, and generally what is attractive and engaging today, will still be so tomorrow, albeit possibly in a different way.
Every good piece of artwork will reveal a different thing about itself to you every day. It will also continue to blend in with changes in the decoration of the room, and it won't fall out of place easily in style, if at all. Getting a good piece of artwork may cost you a fortune, but this doesn't have to be so because you can actually make your own art.
Consider Cultural Decorations
Including a cultural object in the list of things used to decorate your home is an easy way to create difference. That different will easily attract attention and retain it. Consider what type of material you use, which can come in the form of furniture, say a table or chair. It could also be the curtains or even a piece of artwork.
If artwork attracts attention, as previously mentioned, it will be more engaging if it is not so usual or typical for the environment you place it in. Material from another nation or culture will always be a good source of conversation between you and your guests.
Use Wall Inscriptions
Though not currently very popular, having small but intriguing and, sometimes, vague texts inscribed on the interior walls of your home is a very unique decoration idea. You may well know what the inscription means or says.
However, in your meditative moment, you could find yourself fascinated and entertained by such inscriptions. If it can do that to you, someone who sees and reads it every day, try to imagine what charm it could have over your visitors.
Create a Gallery With Your Own Photos
Most photos are symbols of important memories. Neatly pasting or hanging some of them on your wall is a sure way to keep those memories alive. Looking at those photos, and reliving the experiences, is not only an antidote to boredom, it can help you forget your worries too.
So, decorating the walls of your home with your photo, or those of you and your family, not only serves aesthetic purposes, it is therapeutic as well.
Use Antiques
Every antique piece is itself a narrative. The narrative is often very interesting, and it can be told and retold. That is why you should consider having one or two antiques among your decorations.  It may be difficult to place an antique, in a sitting room for instance, to a get the needed result. However, clever tips can always be employed to place it in a ways that it will perfectly blend with the entire decor.
Employ Heterogeneity
Contrast creates a mood, and sophistication, and therefore makes a place livelier. Monotony, on the other hand, could be considered too simple an dull. so, you should avoid it (monotony) in most of your home's decoration.  
For instance, while you may want to use a particular colour for your tablecloths, curtains or bed sheet, it would be much better if there was a mixture of another colour, a flowered pattern, for instance. Such a mixture of colours or patterns will give the room all the excitement it requires.
Bring in Something Natural
You could equip your home with  cutting-edge appliances, and pieces of furniture to the extent that it becomes too glossy for your liking. Bringing natural elements in can help dull the over-the-top modernity, thereby creating some balance.
The presence of a natural object, besides creating a balance, also creates some level of familiarity and attachment between you and your home.  Plants, as an example,also purify the air in your home, and reduce stress. You can bring nature into your home in the form of houseplants or wood stumps. This can be a very interesting concept, especially when done by an expert interior designer.
Customise Some Items
You can create the unique style you want in the interior of your home by customising some of the materials used. Customisation of some of the things used to decorate and beautify your home, is one good way to have the home resonate with your personality.  
Things that can be customised could be your curtains, tablecloths, bedding, and others. For instance, Vision Bedding customises peoples' bedding to suit their individual taste and personality.   
There is  something very satisfying about using some of your belongings, especially those inside your home, and feeling assured that  they are customised to a point that no one else has something the same.
Not only do these customised items satisfy you internally, they are also appealing to the senses too. That is why you have to think of customisation as one of the best ways to decorate your home.
Finally, all the tips given here are quite easy to follow. You can do most of them by yourself and achieve great results. They are also wallet-friendly. If, however, you run into any difficulty in making any decisions in regards to the interior decoration of your home, you can always consult an interior designer. Their advice will surely come in handy.