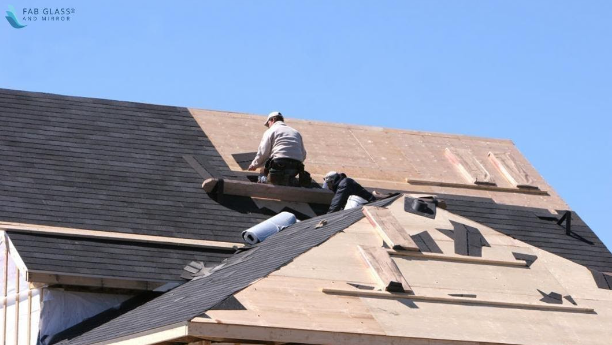 As the first line of protection against intense heat and cold and elements like snow: a roof is as essential as it is vulnerable. When the structure's age, visible damage, and leaks start to manifest, it's time to consider restoring or replacing your property's roof.
But why substitute when you can restore? When you are facing problems with your rooftop, replacement is not your only option. Roof restoration is an excellent option to make your rooftop look magnificent and new again. So, you must understand the meaning of roof restoration and why you should consider restoring your rooftop.
What is roof restoration?
As the name implies, roof restoration involves restoring your roof to its initial state without replacing it. You will achieve this by scrubbing, repairing, replacing, and painting the damaged sections instead of the entire roof. Restoration is inexpensive for property owners as a complete roof replacement is quite expensive.
Therefore, if you conduct roof restorations periodically, your rooftop will last longer, retain its strength and endurance. 
Why should you consider restoring your roof?
1. Improves your home appeal
A home appeal is one of the primary reasons why most homeowners opt for roof restoration. With time the rooftop fades, rust and wears, making it lose that shinning look. When you notice such effects are occurring on your rooftops, you don't have to replace it. Performing roof restoration will improve the entire appearance of your home.
2. Restoration is cost-effective than complete roof replacement.
Let's face it; replacing your roof is a considerable investment. Labor costs and the cost of materials are substantial. Restoring your rooftop, on the other hand, demands less labor and materials. With the cost savings, you can enhance other different sections of your home. Cost-saving is a significant benefit more so when your budget is low. 
3. Increases your house value
It may reach a time when you decide to list your house for auction in the market. Your property's appearance will significantly determine the price and how appealing it will be to potential buyers. Prospects who find a rooftop requiring repair most likely do not buy the house since the worn-out roof lowers its attractiveness.   
One way you can make your property more attractive is by enhancing the appearance of the roof. Performing roof restoration will make the rooftop appear newer and thus attract potential buyers. With some simple touches on the roof, your property listing price elevates.
4. More sustainable 
Numerous piles of roofing waste reach landfills every year. Restoration is a much more ecologically friendly option since it allows you to recycle your existing roof.
Frequently, a roof replacement demands new sheathing and tiles. This process produces a lot of waste that ends up polluting the environment. However, roof restorations do not incorporate the sheathing, only the roofing materials.
5. Take less time.
Replacing your roof is very inconvenient. You will have to leave the house for some time until the replacement work is done. However, roof restoration takes less time, and you will not suffer lengthy disruptions as roofers perform their job.
6. Helps avert catastrophic loss
Disregarding the reality that your roof is worsening does not make the trouble go away. The more time elapses, the more serious the potential damage and the cost needed to restore it.
7. Restoration increases your roof's lifespan.
Another good reason to opt for a rooftop restoration is that it will extend your roof's life. Commercial rooftops generally last for approximately 20 years. When you carry out roof restoration, you can add 5 to 10 years to your roof's life.
8. Restoration offers tax benefits.
Roof restoration is categorized as a maintenance expense, while roof replacement is classified as a capital expenditure. You will pay a lower tax on upkeep in many instances by taking the current reduction versus capitalizing the cost and recovering the expense through depreciation. 
According to government rules, roofs depreciate after a 39-year schedule. Thus, since rooftops have a lifespan of 20 years, it's prudent to prolong your roof's functional life for as long as possible.
Roof restoration is vital to your house. Regularly inspecting and restoring your roof can help maintain the roof in good condition. A well-maintained roof will, in turn, increase in lifespan and save you a lot of money. Therefore, don't wait until the damage shows up; perform a roof inspection and restoration today.  
Ref: 3155.27462