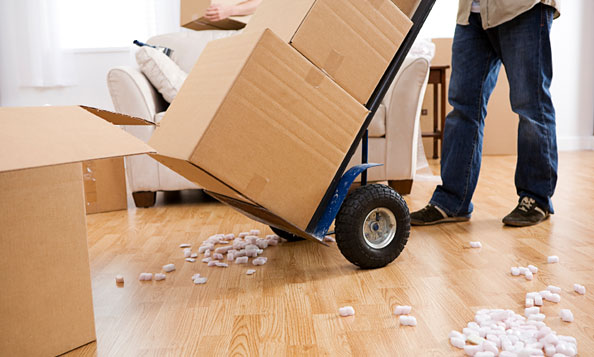 One of the best ways to organise a move is declutter. The fewer items you have, the less you will pack and move. It is even possible to make money if you can manage a garage sale. 
Below are eight tips on how to declutter before you move. 
1. Begin early
Once you notice you want to relocate, it is time to get rid of items you do not need. Decluttering is not a process you can postpone. If you keep procrastinating, you will have to pack everything you have or, worse, get rid of items you need.  
Hence, it would help if you started as early as possible. By beginning early, you will have enough time to plan, organise, sort, donate, and sell. 
2. Get rid of unused things
Even before you start decluttering, you know you do not want or use items. If you still have them, it is time to get rid of them. 
Some of the items you need to clear out include toys, broken appliances, gifts you do not like, electronic cables, old remotes, and textbooks. 
If there are still in good condition, you can sell them to friends or post them online. Also, you can donate them to people who need them. However, if the items are damaged or broken, throw them away. 
3. Have a plan
It would help if you had a plan on how to declutter. Do you want to start with the kitchen, children's bedroom, or the living room? Also, think about the new apartment, the space it has, and whether it is larger or smaller than your current house. 
If you are moving to a smaller house, plan the items you need and those you do not need. You may not have room for most of the things. For instance, if you have two sofas, you can get rid of one of the new apartments is a bit smaller. 
4. Sort your items
Since you have a plan and have cleared all unused items, the next step is to sort out items you need and those you do not need. It might be a challenging step because you might be attached to some things. 
Here you need to have four categories:
*Things to keep – these are still useable items and have a purpose. Also, it would be best if you kept things that make you feel significant, happy, and regularly used in your house. 
*Things to sell – these are items in good condition that can be sold. You can sell them on various sites like Facebook or Craigslist or have a garage sale.  
*Items to donate – not all in good condition are worth keeping or selling. Hence, the best option is to donate them. 
5. Go digital 
Another great way to declutter is digitising things you do not need in a physical copy. Things such as home movies, photographs, and files can be digitised. Happily, you can quickly scan these items and move them to your personal computer. 
However, make sure you have a backup for all the items you digitise. You can use a USB disk or a hard drive for back-ups. 
6. Seek help
To ensure you manage to declutter everything, it is a good idea to seek help. Also, other people will offer ideas on how to handle the process. It is also more fun to declutter and pack with friends or family members. 
Hiring office movers to assist you with packing and loading your office items will leave you and your employees with more energy and time to handle other essential tasks. They will also help you with more prominent and bulky pieces of office furniture. 
7. Do not forget
Since moving is a tiresome process, it is easy to forget some steps or overlook some areas. Hence, make sure you go through all your items and check all places when decluttering. 
Some of the areas you can ignore include the medicine cabinet, food store, wardrobe, garage, bookshelves, etc. 
8. Sell your belongings
Once you have figured out the item you do not need in the new home; the best option is to sell those in good condition.
Some of the best ways of selling the old items include:
*Yard sale is an excellent method to get rid of items you do not need but are in good condition. But it would be best if you had good timing. For instance, selling during summer, holidays, or weekends is a good strategy when people are out. 
Also, make sure you hold it in a place that is easy to access. You can also promote the yard sale using flyers or online. 
*Online – if you do not like the idea of yard sale, the other great option is going online. However, it will depend on the items you want to sell. Some of the best sites to sell your things are eBay, Facebook, and Craigslist. 
But it would be best if you had a phone with a good camera, be realistic about the item's value, and ensure it is clean and free from damages. Also, describe the item adequately when posting it online. 
Bottom-line
Decluttering and packing are physically, mentally, and emotionally exhausting. By following the above tips, you can get rid of unwanted items. 
But the best option is to engage professional movers. Specialists such as professional movers will help you pack, load, move, unload, and unpack your items. Since they are experienced movers, you can be guaranteed you will have a smooth and stress-free process. 
Ref :THSI-2566 / ZD. 22994