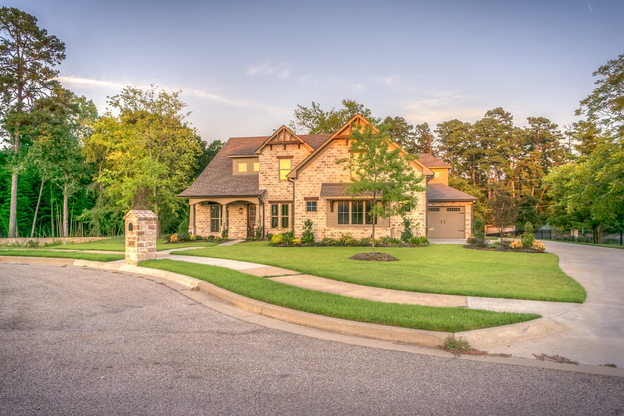 When you're looking for a new home, there are a lot of things to consider. It can be difficult to decide which features are the most important to you and even more challenging to find the right home that meets all your needs. This article will discuss tips to help you choose the ideal home for your family!
Hire Professional Help
When it comes to major purchases like these, you want all the help you can get. People searching for homes around Clark County are constantly searching for a Las Vegas real estate agent to help them with their home-buying journey. With their expert insight, you're more likely to find a home that meets your needs.
Your real estate agent will also be able to help you with the negotiation process. Because they've been through it so many times before, they know all the ins and outs. This means you're more likely to get the home you want at a fair price for both sides.
Ask for recommendations if you're unsure where to start your search for a real estate agent. References, reviews, websites, and other aids can all help you find the right person for the job.
Consider The Location
You have to find the perfect place where you'll settle and feel at home. This is a big decision considering you'll spend a lot of time in your future home. The first step to finding the perfect home is considering the location.
Furthermore, if you are living in a rental home for an extended period and are comfortable with the location and other surroundings, you can even think about rent to own homes.
Think about the crime rates, how close the place is to your work, schools in the area if you have kids, and other important places like the grocery store. You should also consider how close you are to your friends and family.
The location is an essential factor in finding a place to call home. Make sure to take your time considering your options before making a decision.
Consider The Infrastructure
The infrastructure around your new home can be just as critical as the house itself. For example, suppose you're considering a rural property. In that case, you'll want to ensure that the roads leading to it are in good condition and that there's easy access to essential services like water and electricity.
If you're looking at an urban property, on the other hand, you'll want to make sure that public transportation options are nearby and that the neighbourhood is safe. Considering the infrastructure around your potential new home, you can ensure that it meets all your needs and wants.
What Are Your Personal Needs?
Different people have different needs, especially when it comes to houses. These could be the following:
A big kitchen if you love cooking
A spacious backyard if you have pets
A home office if you work from home
A short commute to work
A family-friendly neighbourhood
Think about what YOU need and want in a house before considering any other factors! After all, you'll be the one living there. If a house doesn't suit your needs, it's not the right house for you, no matter how perfect it may seem otherwise.
For example, let's say you work from home. In that case, you'll need a home office. A spare bedroom that you can turn into an office would be ideal. But what if the only extra bedroom is on the second floor, and there's no way to make it work as an office? Then, that house wouldn't be a good fit for you, no matter how lovely the rest may be.
Don't Be A Perfectionist
You'll likely find something other than what you're looking for, and that's okay. An utterly perfect home does not exist. There will always be something that you wished was different about your home. But there are other reasons to keep looking. At some point, you must accept that no home is perfect and make the best of what you have.
You should still settle for a sub-par home. But it does mean that you shouldn't let your search for the perfect home prevent you from finding a great one.
Think About Your Budget
It's always wise to invest in property, but you need to think about how much you can afford to spend. After all, your home is likely the most expensive purchase you'll ever make. So take a close look at your budget and consider the following when thinking about how much you can afford to spend on a new home:
Your current income and debts
The cost of living in your desired area
The type of home you want to purchase
The size of the down payment you're able to make
Your long-term financial goals
By thinking about your budget and these key factors, you'll be well on your way to finding an affordable property that meets your needs.
What's The Condition Of The Property?
Make sure to inspect the house you're buying before signing anything. It's not only the interior that you should consider but also the property's overall condition.
Pay attention to things like the roof, the state of the gutters and downspouts, and any cracks or damage to the exterior walls, foundation, or chimney. You should also look at the condition of doors, windows, and screens and the shape of fences, porches, stairs, and railings.
If any of these things are in disrepair, fixing them could cost you a lot of money.
Compare Options
Line up multiple options side by side to make an informed decision. This is especially true when it comes to choosing a home. There are many factors to consider, from location and price to size and amenities. It can take time to figure out where to start.
One of the best ways to compare options is to create a list of must-haves and nice-to-haves. This will help you narrow down your search and focus on the homes that are the best fit for you.
Once you have your list, it's time to start comparing homes. Consider every aspect that's important to you and make a note of the pros and cons of each option.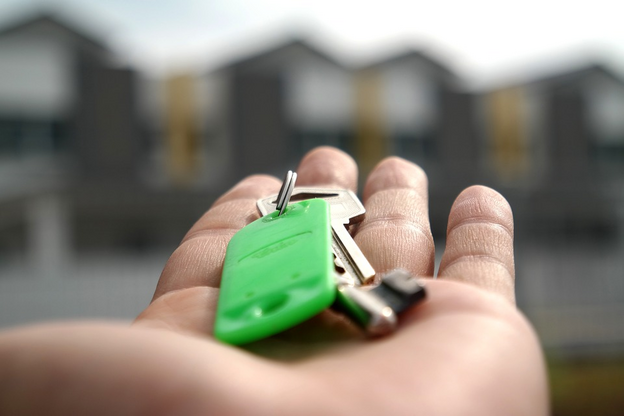 Buying a home is a huge decision, so you need to enlist some pros to help. Make sure to think about location, infrastructure, and your personal needs. Don't be a perfectionist because you'll never find the ideal home; think about how much you can spend. Finally, inspect the property before signing anything and compare your options!
Ref: 3098.27158 | 3147.27337