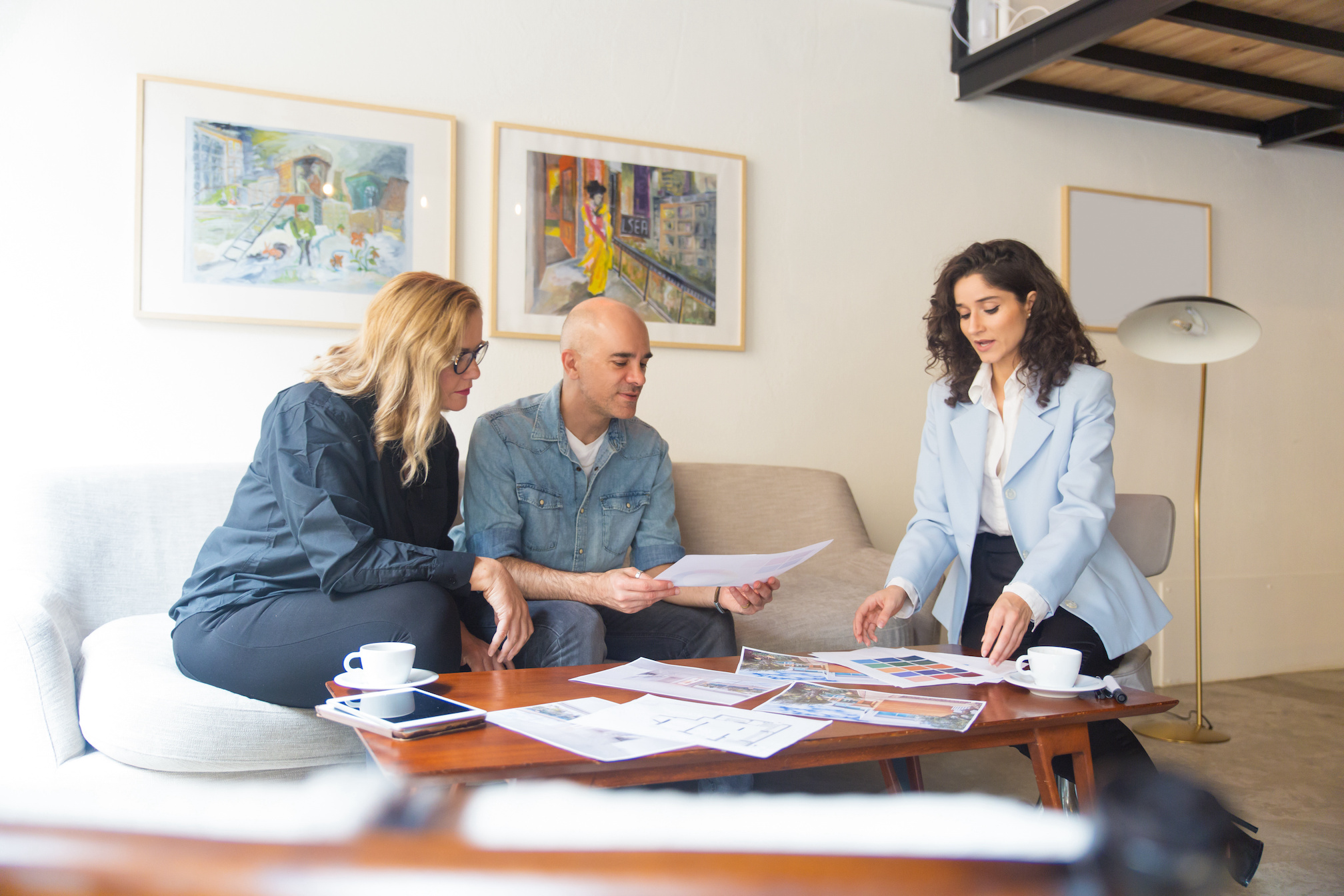 Your work does not end once you finish a project as a home designer. If you're working freelance or wish to establish your own brand, you'll also need to exert effort looking for new clients and proposing potential projects.
It can be challenging to close deals when you're just getting started. However, you can grow your client list and work on many design projects with the right approach. To help you achieve this, here are some ways you can close more home design projects:  
It can be challenging to get clients if you don't have a lot of contacts you can reach out to. If you're just starting to create home design projects, it may take a while before aspiring homeowners hear about you. And, even when you begin to make a name for yourself, you'll have to compete with other established designers. So, one method you can try to close more offers is growing your network.  
You can meet other professionals in your field so that they can contact you in the future if they have any leads. Also, you can give your clients your details to direct any colleagues who have plans to build a house to contact you.  
Although it may take time before you hear from prospective clients, there's a big chance your networking efforts will have great results in the long run. So, don't hesitate to reach out to different people and introduce your services to them.  
Some aspiring homeowners often want to see how their property will turn out before starting the construction. After all, building a home is a considerable investment that requires meticulous planning. So, they'd want to see how their property will turn out before they give the go signal. If you're tasked to present a home plan to a client, letting them see a realistic model of their home may help increase your chances of closing the home design deal.  
For instance, instead of presenting a two-dimensional drawing of the home, you can create a realistic three-dimensional model using user-friendly software made to help designers and builders create rendered designs with ease. You can also provide a virtual tour of the property using the same platform. Doing so may help your clients visualize their future homes better. You don't have to think about the expenses when pitching for a project, since you don't need to outsource the design for a rendered house plan. There are platforms you can utilise for all your designing needs that ensure you won't spend a lot of money or time completing a project. 
If you want your home plan proposals to stand out, you can show both design formats to your clients. This way, they can understand the technical aspects of the home layout while seeing how it would look in real life. 
Promote Your Past Projects  
One effective way to appeal to potential clients is by showing them your design portfolio. Showing projects you finished will showcase your skills and artistry. It can also help you find people who wish to achieve a home design you're good at. Of course, you don't need to bring your plans whenever you're pitching a proposal. Instead, you can create an easy-to-access platform where anyone can view your designs.  
For instance, you can create your own website with your information so that interested parties can reach out to you at any time. Alternately, you can make a professional account on social media platforms to showcase your works. This is a great way to market your skills to a wider audience.  
Before publishing your past projects, be sure to ask your client's permission first. They may not be comfortable having their house design available to the public. So, it's advisable to request consent from them. If you can't publish your finished plans, you can just make one for advertising purposes instead. 
Build A Great Relationship With Your Clients  
Your attitude towards your work also significantly contributes to how often you can close home projects. In some cases, the demeanour of the service provider can make or break a deal with a client. So, if you want to score more projects, you should build a great relationship with your current and potential clients.  
They may feel more comfortable recommending you to their peers if they feel confident about your work ethic and skills. Also, you can build excellent business relations with many people in various industries if you have a positive attitude. For instance, you may meet contractors you can work with for future projects through your contacts.  
A great relationship with your clients will also help ensure each job you do will go smoothly. It'll be easier to communicate any changes or progress on a home construction if you have a great relationship with its owners. Additionally, they'll feel at ease asking you questions and suggesting ideas for their dream home.  
If you're pitching your design to a prospective client, providing options may help you close the deal. Some homeowners, especially those building their first property, often don't know what design they want. They may not be familiar with different construction materials they can choose for parts of their residence. Hence, giving them options may help them decide.  
You may close the deal if you present one or two possible house plans to the person you're pitching to. You don't necessarily have to create two unique designs whenever you try to please a client. After all, it's not easy to make a home design, and it takes a lot of your time. Instead, you can tweak some features like the colour of the walls or the materials you'll use for their kitchen counter and cabinets.  
Presenting in this manner may help increase your chances of landing the job you're working on. Also, it'll provide helpful insight on how much your client needs to build their home.  
Collaborate With Other Designers  
Another tip you can consider to close more design deals is collaborating with other designers and builders. Although there may be a demand for home designers, it can still be challenging to find clients you can work with. Alternately, individuals who want to build their homes may not know how to reach out to reliable architects and contractors.  
So, it may help you find new clients by collaborating with other professionals in your field. For instance, your contractor may have leads to contact and propose home plans. You can also consider talking to your colleagues and see if they have potential clients they can no longer handle. They may pass those leads to you if you have time to work on the project.  
Collaborating with other designers can also shorten your turnover time for each design. This means you can work on more projects since you won't be overwhelmed with the number of ongoing jobs you're handling.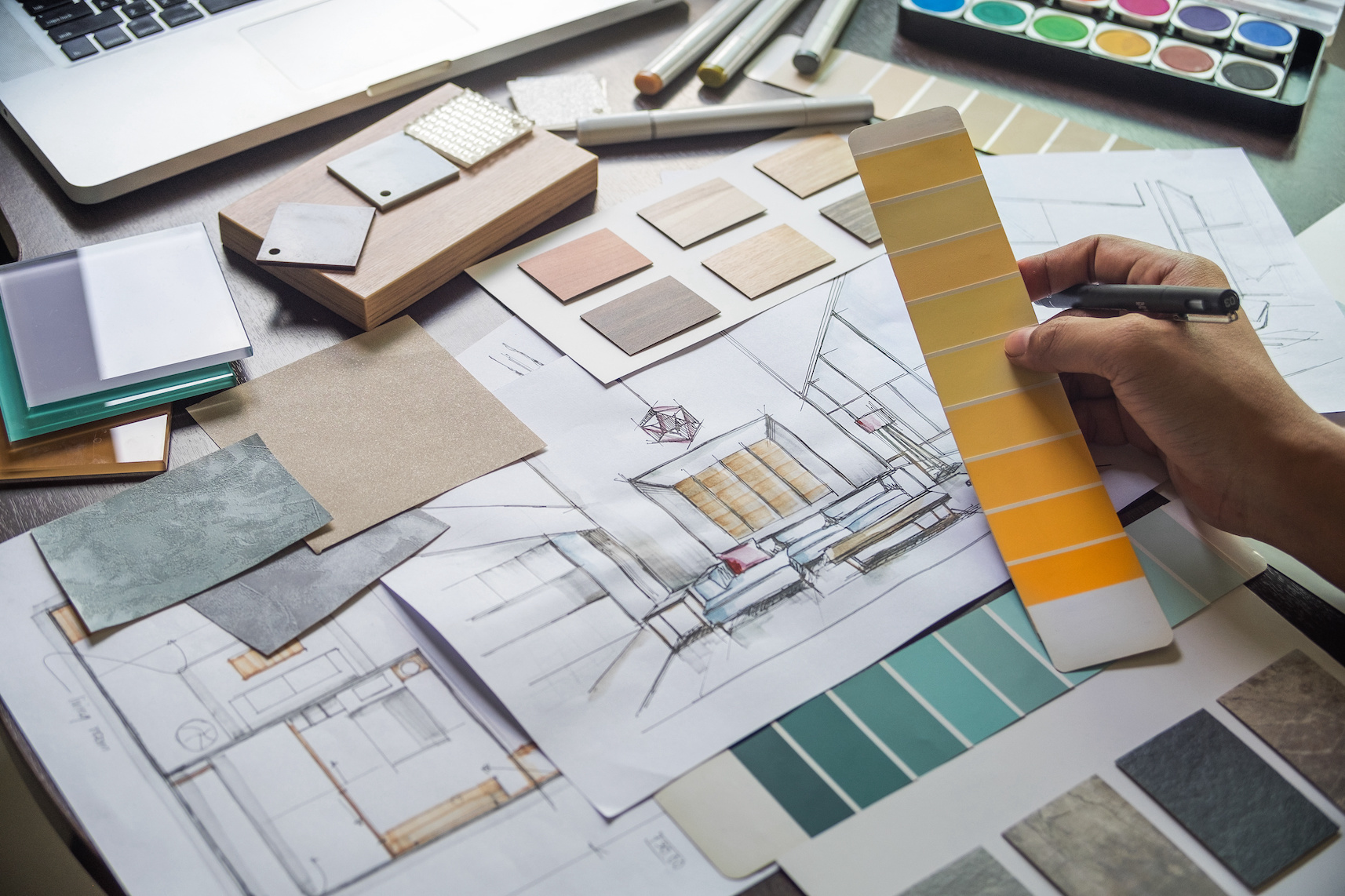 There are many types of home designs you can choose from when proposing to a potential client. For instance, you can create a modern house with minimalist decorations for someone who wants a chic home. Giving what the client wants will help you land the project.  
However, it may be difficult for you to develop unique designs and themes if you don't pick a speciality. For one, if there are home design styles you're not familiar with, it'll take you more time to work on a house plan. Additionally, you may be unable to deliver the requirements of the clients. Hence, it may be better to pick your speciality and look for clients with preferences you can cater to.  
Focusing on your strengths and skills will allow you to deliver excellent quality designs each time you're trying to close a job. Also, it may help establish your brand in the long run. Once people know what you can offer, they can simply reach out to you and hire you for a design job.  
Another way you can potentially close more home projects is by participating in events. Conventions or seminars are some of the ways you can find people who need your services. It can increase your visibility to your target audience and help you connect with them.  
For instance, if you have the opportunity to present your designs and skills to an audience, don't hesitate to take it. After seeing your presentation and sample works, someone in the audience thinking of hiring a designer for their house plans may reach out to you.  
In general, events can provide an avenue for you to connect with potential clients and business partners. Furthermore, it's a great opportunity to learn the current trends in home designs so that you can adapt them to your future projects.  
If you want to attract aspiring homeowners, you can offer special deals or packages during an event you're participating in. You can also provide consultations to people looking for a home designer. They may hire you if they think your designs are an excellent match to their needs and preferences.  
Final Thoughts  
There's no definite formula that can guarantee you'll close more home designing jobs. However, following tips like creating a three-dimensional model of your work or growing your network may help you find more clients. Remember that it may take time before your efforts show results, so be patient and don't hesitate to try different strategies to land more designing deals.  
ref : THSI-2538/ZD.22936 / #4024503-G3