If you're getting ready for a pending house move, it's natural to feel a little apprehensive. With so many things to organize, you might be wondering just where to start. We've created this handy guide to help you feel more in control of the moving process. 
From drawing up a simple moving calendar to ensuring the kids and pets are entertained on moving day, we've covered the essential steps you need to take to ensure your move goes smoothly.
Start planning immediately 
Few people are faced with a surprise house move so most will have at least a couple of months to prepare. Give yourself at least eight weeks to get organized and ideally four months or more.
A basic moving calendar can help you to keep on track and the simple act of writing tasks down (or entering them into a spreadsheet) can do a lot to make you feel in control. One method you could use is to split your calendar into weekly sections with extra space set aside for the final week and moving day itself. 
As you think of tasks, add them in the appropriate calendar slot. Tick or cross them off the list when you've completed them.
Organize utilities including cable and internet services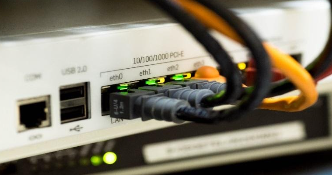 As soon as you have a firm date for your move, start setting the wheels in motion for transferring or cancelling and arranging new services. For gas, electricity and water you may need to submit meter readings and pay a final bill. Entertainment services may require obtaining codes, arranging installation, organizing the delivery of digital boxes and other steps. 
This can all take longer than expected so the earlier you get started, the more likely it will be that your essential services are up and running on arrival at your new home with minimal disruption. If sourcing new suppliers, you will also want to set aside time for research and comparison.
One rewarding task you can get to work on straight away is reducing the amount of stuff you will need to pack and move. Moving home is the ideal time to embark on a ruthless clear out which will have the added benefit of saving you money (either directly on moving charges or indirectly via less gas use).
The sooner you start the decluttering process, the more options you will have. For items of value, you can list on eBay or Craigslist and try to get a buyer before you leave. Any items left over can then be either donated, recycled or trashed.
If you are in any doubt about whether to bring an item or leave it behind, compare its value (including sentimental value) to its weight. Heavy items with low value are usually better off being left behind. After all, replacements can always be sourced when you have settled in to your new neighborhood.
Research your moving company
Unless you are planning to handle the entire operation yourself, you are going to want to get professional movers in. The sooner you start looking, the more options you will have. You will also have more time to carefully read all the forms and paperwork.
First, you will need to decide whether you will be doing the packing yourself or booking a full-service moving company to do it all for you. 
Doing your due diligence is critical because it is easy for anyone with a van to create a compelling website and social media page for their 'moving business' complete with 5-star ratings. You should take the time to conduct thorough research including checking for the relevant movers' certification (e.g. a DOT number in the USA or membership of the BAR in the UK). 
Reading full customer reviews and, where possible, speaking to previous customers is also wise. You can often get an idea of the type of service you will get by speaking to the moving company directly over the phone.
Order in boxes and packing supplies
It is always better to buy moving boxes from an established moving supply store rather than rely on second-hand cardboard boxes. These will have been strength tested using an industry standard measure (e.g. the Edge Crush Test) and their structure won't have been compromised through repeated usage. 
In addition to standard moving cartons of different sizes, most moving supply stores will offer custom cardboard boxes for special items (e.g. wardrobe boxes, bike boxes or mirror cartons).
Other supplies you will probably want to stock up on are packing tape, sticky labels, bubble wrap, newsprint paper, markers and perhaps even moving blankets for cushioning large items. Packing kits are often available which contain a selection of boxes and packing materials.
You will have already informed your gas, electricity, water and broadband supplier of your new address so now it's time to ensure all important service providers and agencies are made aware.
Organizing a redelivery service with the post office should ensure you don't miss out on important mail but ideally you will want to reduce delays by updating your address details directly with the firms and agencies involved.
Sit down and spend some time listing all banks, credit card companies, insurances, licenses, magazine subscriptions, mail order catalogs, loyalty schemes and any other service providers you can think off. Don't forget friends and family, especially those not connected on social media!
Inform your movers of any special directions
If you haven't already had an opportunity to do so, make sure that you inform your chosen moving company about anything out of the ordinary they will come across. This should include any particularly large or awkward items of furniture (e.g. a piano or billiard table) you expect them to move. 
You should also tell them about any steps or rooms with restricted access. Professional movers are generally well-equipped to deal with most circumstances but it is always better to put them fully in the picture.
If any friends, neighbors or family members owe you a favor or two, now is the ideal time to call them in. From helping with packing and loading to entertaining the kids or walking the dog on moving day, there is plenty of scope for spreading the workload – every little helps!
Don't forget to show your gratitude by providing drinks and snacks for your willing helpers.
Pack your 'essentials bag'
One of the last tasks for you to do (apart from the packing itself) is to put aside some essential items in a separate box or bag. This 'essentials bag' is designed to tide you over in the period between arriving at your new home and unpacking.
Some ideas for what to put in your essentials bag are:
One change of clothes each

Toiletries

Snacks and easy to prepare food (sandwiches, eggs, fruit, canned beans, candy bars, chips, soup, etc.)

Bowl, plate and cutlery for each family member

Dishcloths, soap and dish towels

Bottled water

Batteries

Torch

Tools (wrench, hammer, screwdrivers, box cutter, etc.)

Basic cleaning items (surface cleaner, bleach, pan and brush, cloths, etc.)

Cell phone chargers

Toothpaste and toothbrushes

Deodorant

Hand towels

Toilet roll

Conclusion
By entering the tasks above into your moving calendar, you will have a basic plan to follow between now and moving day. This will help you to feel more in control of your life while helping to ensure all goes to plan on the big day.