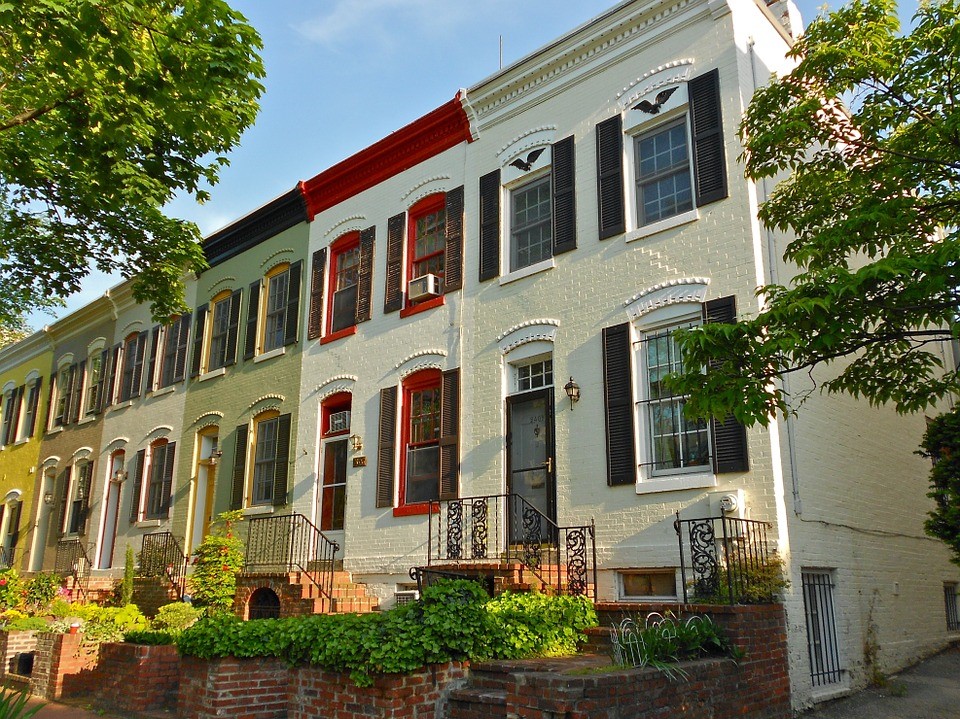 For many people, buying a house is a big financial move. As a matter of fact, it just feels like an emotional rite of passage that symbolizes a transition into settled and mature life. But, this is not the case for everyone. There are people who consider buying a house as a way of investing in their future. 
Such factors can determine the kind of house you buy. Also, there are numerous choices available in the market today, and one of them is the condominium. Commonly known as a condo, this is basically a multi-unit property that has been divided and sold per unit. Unlike single-family homes, condo ownership includes owning a part of the shared property. Though this type of arrangement might pose a unique challenge for condo buyers, buying a condo offers numerous benefits to anyone who opts for this type of investment.  
If you've been thinking about investing in a condo, but haven't made up your mind yet, here are nine key reasons why you should invest in one:  
You Get To Live In Your Own House

 
One of the greatest benefits of investing in a condo, such as those you can find in Own The Address, is that it gives you a chance to own your home.  Depending on where it's located, a condo can easily serve as your home. This means you won't need to rent a house or experience the pressure to buy a house. If you buy a condo in a different country or city, you can decide to make it your holiday home—a place where you retreat to spend time with family and friends when you go on vacation.  Whatever the case, a condo is a worthy investment because it gives you a chance to live in your own house
Living in a condo makes life more affordable because you don't have to meet the costs of maintaining the property, undertaking repairs, and other related costs that you'd have to pay if you're living in a single-family home. Most condos are located in areas with beautiful venues. This provides a perfect environment for enjoying panoramic views in all seasons, without having to find time to rake leaves, shovel the snow, or mow the lawn. When you own a condo, you'll have the luxury of having other people tracking its maintenance on your behalf at a monthly fee. This is time-saving and cost-effective. It will relieve you of the burden of hiring staff or a firm to keep tabs on these issues. 
Have Access To Various Amenities
A condo isn't just a living space. It's a home that has all the amenities you need available just a few steps from your door. There are numerous luxuries that become available to you the moment you start living in a condo, which may not be accessible to you if you decide to live in an apartment or a family house. For instance, condos are constructed with club amenities, such as state-of-the-art gyms, theatre rooms, luxurious party rooms, and swimming pools. With these facilities, you get to enjoy a spa or resort experience without worrying about available space, cost, or ongoing maintenance.
Allows You To Leverage Rental Expenditure

 
Rent is a major expense when you don't own a house. While there's nothing wrong with leasing living space, many people think that leasing a house helps them save money by avoiding costs, like municipal taxes, notary fees, and repairs that are associated with buying a property. But, this isn't the case.
Buying a condo enables you to spend the money that you'd have otherwise spent on rent to repay a mortgage and own the house. As a matter of fact, these costs are included in the rent you pay every month without being highlighted in a lease. With rental prices increasing year in, year out, the cumulative rent you pay over time is similar to a mortgage. Also, rent attracts more costs with the annual renewal of the lease, which is something that doesn't apply to mortgages.
As you consider buying a condo, bear in mind how long you want to own the house. There are instances wherein purchasing it earns you more profit than renting it for several years.  
Alternatively, find a credible tool online that you can use to compare renting versus buying, depending on the type of condo you want and your current financial situation. Once you're done with the calculations, you'll find that buying a condo would be a more viable option than leasing one.
 Enjoy A Secure Environment
If you're looking for a secure environment to live in, buying a condo is one of the easiest ways to achieve that. When you invest in a condo, you do away with any concerns you have about making your home secure. This makes condos an ideal choice for young professionals or jetsetters who have to work long hours.
Condos are constructed with enhanced security features, like modern cameras, to keep the premises safe. Often, these houses will be located in neighbourhoods that are secure, lending you the peace of mind that you need. Whether you're home or away travelling or working, you'll be at ease, knowing that your house has secure entrances and is under concierge supervision any time of day or night.
Get To Live In The Best Location
One of the greatest benefits of investing in a condo is that you get to live in the best location in the city. Often, condos are located in the most desirable and exclusive neighbourhoods. These are areas where conventional homes are either priced highly or they don't exist at all. If you decide to buy a condo, you're likely to land one that's located just a walking distance to refined eateries, exclusive country clubs or golf courses, transit routes, and malls. These prominent locations provide a guarantee that the value of the buildings that host the condos is likely to increase with time. This makes buying a condo a great investment. 
 Compared To A House, A Condo Is Cheaper 
Condo and house prices vary depending on the value of properties in the host neighbourhood, size of the house, and the cost of living in the city. However, the price of condos is generally lower than that of a single-family home. This makes it easier to invest in a condo than it is to buy a home. While you're likely to spend much less buying a condo, single-family homes have the benefit of appreciating in value. However, this doesn't mean that condos won't appreciate in value—they will; it's just that the rate won't go up as fast as that of single-family homes. 
While there's a way to experience community when you own a single-family home, condos make this experience more rewarding. People live close to each other in condos, which makes it easy for them to form meaningful relationships. This isn't the case for suburban homeowners who are often separated by big yards. Unlike single-family homeowners who don't interact with neighbours frequently, condo owners get a chance to interact with one another more by virtue of sharing the same building. 
People living in condos will have the chance to meet one another in common spaces, like pools, elevators, lobbies or lounges, parks, restaurants, and even bars. These spaces allow people to converse over meals or drinks, or as they relax on the sun deck. Also, the party rooms serve as great spaces for enhancing social ties. Condo owners connect with new and old friends in these places without feeling the pressure to make extra room in their homes. These frequent interactions enhance the community spirit while making condo owners more social, which you may not be able to experience if you opt for some other type of residence.
You Get To Enjoy More Space
Condos provide more space flexibility, which other kinds of homes don't. For instance, if you want to purchase a home measuring 2,500 square feet, you'll need to raise the funds to do this over time because it's pretty expensive. However, it's easy to get a condo measuring the same size at a lower cost. The reduced cost enables you to get extra space you need to live comfortably. 
Final Thoughts
Investing in a home is one of the best financial decisions you can ever make. Every homeowner must make a decision on the type of house to buy: should it be an apartment, a single-family home, or a condo?  Each of these house types has its own benefits and impact on your lifestyle. While apartments are cheaper and come with low commitments, investing in a house guarantees privacy and a boost in value as time goes by.  
However, if you're looking for a mix of luxury and convenience, a condo is your best option. From security to maintenance, to affordable costs, condos offer investors more benefits than any other types of homes. Choose to invest in a condo today and begin enjoying all the nine benefits discussed above.