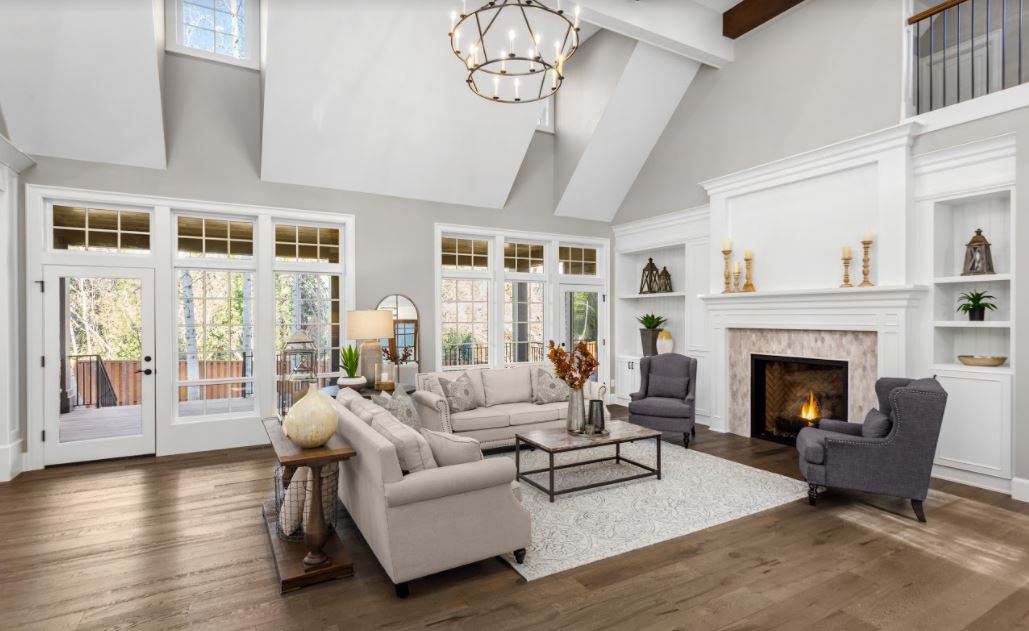 The staging of a real estate listing has rapidly become one of the best marketing strategies in the industry available today. When you're selling your house, it's crucial to make an excellent first impression. Staging your home makes it unique from other listings and creates an unforgettable positive impact on potential buyers. Aside from attracting more prospects, you'll be able to sell your home faster with the proper staging techniques.
Ensuring that your home looks its best is essential to capture buyers' attention, considering that they're making one of the most significant purchases of their lives. Some people may not recognize the value of home staging, but even the most minor details make a big difference. The following staging tips will help your home appeal to potential buyers: 
Keep Your Home Looking Neat And Attractive
Getting your home staged for sale includes eliminating all clutter. Keep your house's exterior area clean. This includes ensuring that there's no junk in any corner, the lawn is well-groomed, the driveway is clean, and the exterior is free of dust. 
Make Sure That Your Furniture Is Arranged Properly
It's usually best to arrange your living room furniture symmetrically. Furniture should be placed away from the walls. Your couches and chairs need to be repositioned to make the space more inviting and user-friendly. Replicating the clean and elegant look of spas and wellness centres can be achieved using white linens in the bathroom, which will enhance the space's appeal to buyers.  
Showcase Your Kitchen Countertops 
A straightforward step in staging a kitchen for homebuyers is to make the countertop the room's focal point. Put just a few items on display; arrange a vase of fresh flowers or a bowl of fruit to keep the display light. Other surfaces like tabletops also play an important role. By displaying fresh flowers and greens on your dining table, kitchen table, or bathroom vanity, you can quickly showcase these surfaces. The best flowers for home staging are mini carnations because they are easy to use and last for at least two weeks. 
Have A Close Look At Your Flooring
Clean all floors sufficiently and consider refinishing wood flooring in poor condition. Updating worn-out floors are often the most laborious part of home decorating. Before you begin the project, do some research to find the best flooring for your needs. This will help you find flooring options that'll fit your budget, as well as your space. 
Dining rooms are often overlooked when staging a home. Larger dining tables can easily appear bare and uninviting, so style them up for visitors to make them look more inviting.  
Improvise The Master's Bedroom
A warm blanket folded at the foot of the bed is always well appreciated, as are crisp linens, tasteful artwork, and freshly laundered sheets. You can use sophisticated neutrals for pillows and blankets that will appeal to everybody.  
People visiting your open house will probably try to peek into your cabinets so they can envision themselves in the space or learn more about you as the homeowner. Keep your closet at only 70% to 80% of its total capacity, which will make it look spacious. Adding a stand-alone wardrobe along a wall is the most accessible and affordable way to achieve the appearance of having plenty of available closet space in your home.  
You must make sure your house is well-lit. It may sound like a design cliche, but lighting is an essential aspect of any space. There are many accessible lighting ideas to instantly improve your home. By implementing better lighting in an area, you will notice an improvement in the ambience and mood. If your walls are covered in calm tones, take the opportunity to warm them up with a bulb that exudes a warm glow.
Strategically Draw The Buyer's Attention
A clean environment will entice guests to check out the whole place. You can also draw potential buyers' attention to specific areas. For example, you can place eye-catching objects at the top of the stairs, in hallways, or near corners. Carefully consider each accessory that'll be part of your decor.
Conclusion
It may seem like a lot of work, but staging your real estate listing makes a big difference to your home's look and feel. This strategy will help you highlight the beauty of your property, set the right value for your house, and bring in potential buyers. If your goal is to sell your home fast, take some time to stage your home and invite eager visitors in.  
Ref : THSI-2260
Ref : THSI-2614  / ZD.23424