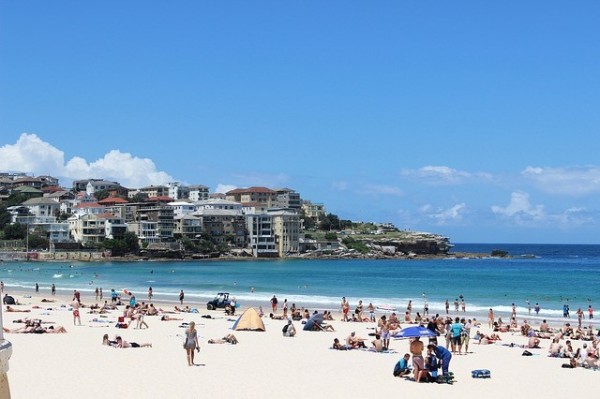 Australia is one the most popular expat destinations. A move to a new country is a big decision. You have to understand the climate, people, job availability and everything else that could impact your move and life there.
Many people have been filled with excitement at the thought of heading halfway across the world to move to the land of venomous snakes, humongous spiders, scenic landscapes and friendly people. We've put together a list of things to think about when moving to Australia for work.
You need a visa
Even if you live in a country under the Commonwealth flag, you're going to need a visa to enter Australia. In fact, you probably won't be able to get on the flight without one. Go through the skilled occupations list to find the workers most in demand. You have a stronger chance of making it to Australia if your occupation is on that list
Next, make an expression of interest and the state where you wish to live and the Australian government might allow you to move. A temporary skilled visa is a popular approach that allows the company hiring to sponsor an employee for up to four years. Engineers, nurses and doctors always get in, but others not in demand might struggle.
Get a working holiday visa
Migrants who are under 31 but whose skills aren't in demand struggle to find work before they move. One option is to apply for a working holiday visa which allows you to live and work in the country for a year. When moving to Australia, search for a job with sponsorship opportunities. Only use a recruitment agency if you're struggling to find work as the jobs they offer are more temporary.
What happens to your home when you move?
The best option is to sell your home if you're planning to move to Australia for long-term work. You could work with a brick-and-mortar real estate agent, online agent or try selling it on your own. The money from the sale will provide more cash flow for you in the first few months when you're still looking for a job and trying to get settled in.
The weather is not uniform throughout the country
People assume the weather is the same throughout Australia. The country is massive, measuring over three million square miles (roughly the size of Europe). Hot weather isn't the same in all parts of the country. It could be wet season in the north and summer in the south. Brisbane has one of the best tropical climates. The weather is erratic in Melbourne and it snows in some parts of the country.
When the sun shines, it is really hot. If you're coming from a warmer climate this shouldn't be a problem but if you're used to snow and cold beware, it sometimes goes over 40°C. Heatwaves in Australia have killed baby bats and melted tarmacs. Australia's ozone layer is thinner than in other countries, which explains the unusual power of the sun.
The big move
This is one of the most difficult stages of moving countries, especially when it's somewhere as far as Australia. How much of your stuff are you going to need? Weed out all the old stuff gathering dust in the attic.  Have a garage sale to sell some of the stuff that is useful but not essential and give the rest to charity or family and friends. You will save a small fortune on removal expenses when you have less to pack and unpack.
When choosing a removal company, read online testimonials and reviews from individuals who've used their service. Consider how long it takes for your belongings to arrive and the ability of the company to help with customs documentation. A great option is https://www.ausmove.co.nz/. They ship anything and everything from household goods, cars, motorbike, pets and even boats.
Cities are not your only option
An overwhelming 90% of Australians live in cities and that's where you'll find all the fun activities and great restaurants. Instead of thinking about Sydney, Melbourne or Perth, why not consider Kata Tjuta, Uluru or top tourist attractions where the competition for jobs is less than in the big cities.
Moving and living in Australia is not cheap
When applying for a visa, you are required to have at least $5,000 to sustain you for the first couple of months while you look for a job. Moving is not cheap so you're going to need that money to find accommodation and get by. Goods are just as expensive. You could pay up to $10 for a pint! Unless you're out of the cities. Thankfully, they have a high minimum wage so you should be able to save once you start earning.
Different tax rates for different visas
You don't need a tax file number or Australian bank account before the big move. Visa companies charge a lot and it's cheaper to get it done in Australia. You also won't need a tax file number before you start working. You can get it done after you've found a job.  Resident taxpayers are not taxed on the first $18,200, then they pay 19% until their income hits $37,00. The current tax rate for a working holiday visa is 15% until you earn $37,000.
Where to live in Australia
A smart option is to arrange temporary accommodation when you arrive in Australia.  Alternatively, you could try a serviced apartment if you have the cash, as it gives you the immediate benefits of the home once you arrive. Take your time to work out the best location that fits your job requirements and offers a good neighbourhood. Consider the reputation of the area, access to public transport, local schools (for those who have children) and distance from shops, restaurants and other attractions.
Conclusion
Moving to Australia is not a difficult process once you're approved for a visa. Sell your apartment/hire a moving company, move, find a job and settle down. There are online job boards where you will find adverts for open positions. You can apply for a job based on the position with your resume and cover letter attached. Job interviews are where the deal is sealed, so get ready to impress your potential employer.