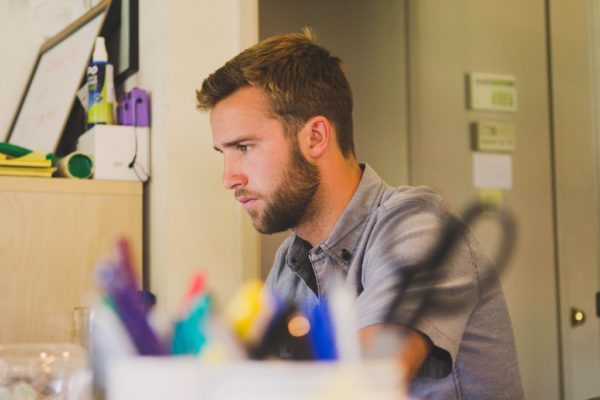 When you are leaving home, either as a new student or old, probably for the first time, one of the thoughts you have to consider would be paying for your upkeep – the inevitable expenses, and other miscellaneous items that might arise from leaving home. And if you are not planning to stay in the school's residence, opting to get a place off-campus, one of the major expenses you would have to handle would be housing arrangement.
Having money put aside for rent is non-negotiable, unless you are planning to put up with a course mate when the rent expires. In this article, we want to outline ways you can cut down on your bills, so you always have a handle on your finances, and consequently, your monthly rent.
You should draw out a budget before you leave home
Up to an extent, you are going to have an idea of the items you would need for the school year. Whether it is textbooks, commuting, groceries, clothing, hanging out with friends, etc., you should be able to estimate beforehand some of the most important things.
Taking these into consideration, you can draw up a budget to meet each of these expenses. A budget would help you foresee what you need, the expenses attached to each, and help you decide how much you can comfortably allocate for rent on a regular basis.
Estimate rent to be 40% of your total yearly expenses
By a far stretch, housing would take up most of your allowance, however, it doesn't mean that it should eat it all up. Taking note of all the things you are going to need money for, you can budget your rent to be 40% or less of your total expenditure. This might mean you, in the meantime, getting an apartment which is within the price range, or taking up a lease with a group of friends or course mates.
Get an accurate estimate of what your rent would add up, regularly
In some rentals, expenses like utilities, cleaning might be included in the rent. While some house owners or rental agencies might choose to have it calculated separately. In case, these are not included in your rent, you should get an accurate number of what each would cost on a monthly basis, so you can put this amount aside to pay promptly.
If your home requires payment for broadband, but this is calculated separately, you should make sure to include this payment in the total monthly expenses.
Maximise spending loopholes in your budget
Sometimes, our budget might be overstated. This means that while we budgeted a certain amount for a particular need, its payment might end up being lower than budgeted. In that case, we could share the surplus on a percentage basis, putting a larger amount toward the rent, while the rest can be spent in the manner that interests us, i.e. one of our hobbies, save up for a new blazer, or whatever catches our fancy.
You can look for part-time work using your existing skills
To complement your income, in your spare time, you could consider picking up a gig that gives you additional income. It could be cleaning the neighbor's lawn, taking the dog for a walk, or some home tutoring.
The internet also offers plenty of opportunities so that you do not have to leave home. If you have some good writing or design skills, you can take up some jobs on the internet. As an example, there are writing websites like blablawriting.com where you have the opportunity to showcase your talents, while earning some money on the side.
Look for additional sources of income
You might not know it right now, but lurking around you might be some idea that could assist boost your income. There are several businesses that were started during college days, from watching tables to making DVDs, to other small-time lucrative ventures. It could be something related to serving other students, or it might be entirely unrelated.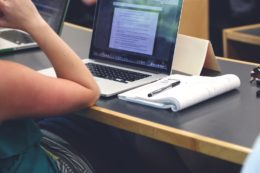 Take control of your grocery expenses by buying at large discount stores or at the market
It could be a cheaper option to buy needed groceries at the discount stores or the market stalls. You should also try to buy in large quantities as much as you can. The advantages are you would get even larger discounts, and you also save the expense from having to commute to go to the store to purchase again.
Use delivery services only when you have to
We all can understand the luxury of having products we ordered delivered to our doorstep. However, with the delivery costs, in addition to the tip, these expenses might tend to ramp up in the long run. You know the convenience of having all of your groceries delivered to you. It is a great way to save time, however, in the long run, the expenses might tend to ramp up. So, considering your costs in the long term, you should use Amazon delivery services sparingly – when you are short on time, or you have to prepare for that all-important semester exam.
Keep your budget in front of you and stick to it as well as you can
You probably should read this over and over again. Spending within budget helps you to develop the skills to have control over your finances after school. You could also have your budget on a spreadsheet, print it, and view it as often as you can.
A word of caution: If you do happen to have some surplus from following your budget diligently, do not become ill-disciplined to buy things impulsively. It could lead to a behaviour that adds up, and becomes difficult to break.
We hope these tips have been able to help you. As several others have been able to complete college without a hitch, it is certain that you would do the same.