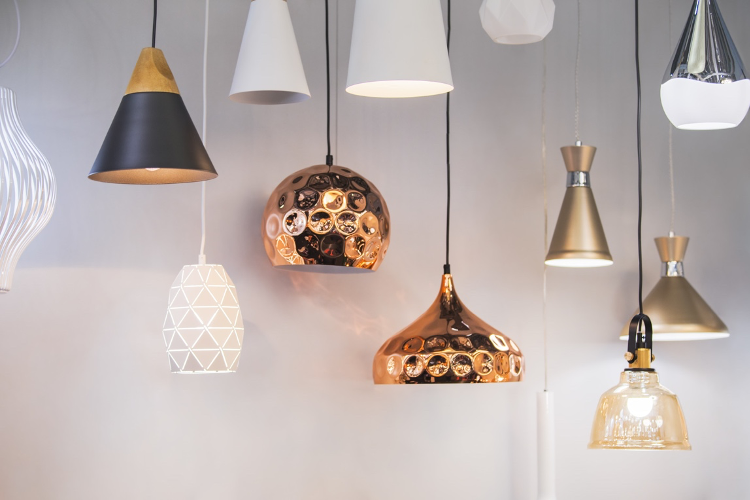 It's time to liven up your home with fresh lighting features. Discover chic interior lighting trends for 2020 to get started
Indoor lighting is the focal point of the design of your home. It can add to the overall effect of your home and the warm, inviting feeling it gives to guests who visit. The choice you make when it comes to placement and fixture design can affect the ambience of your living space.
As one progresses through your home, the lighting should change. The lights that you choose for your kitchen shouldn't be the same lights that you use in your bathroom or your bedroom.
The lighting of each room has to reflect what the function of that specific room is. If your beginning to feel overwhelmed about your interior lighting choices, just relax. This article is going to provide you with the top interior lighting trends of 2020.
Interior Lighting Trends
As stated above, the lighting that you choose can negatively or positively affect the way that the room feels. Here you're going to find a list of the latest lighting trends, and we hope that you choose one to fit your home aesthetic.
Gold Lighting: Soft Gold
A new trend that is being seen across the nation is the use of softer colours within the home. Homeowners are beginning to choose neutral tones as a means of creating a calmer atmosphere throughout their homes.
Soft gold is one of those colours that fall in with the other neutral choices. Soft gold is a perfect colour to choose for fixtures that will be in a room decorated in brushed gold and silver accents.
When your searching for fixtures in this colour, choose one that plays up the golden colour. The colour choice should be used to attract people's attention to specific parts of the area that it is placed in.
Industrial Style
Industrial styling focusing on enhancing the aesthetic of metal and elements to do with a rustic vibe. The industrial style lighting fixtures that are being used in homes is a retro-take on traditional industrials.
You're going to be able to find different variations of fixtures with a vibrant metallic colour that is used on them. These types of fixtures should be used as a twist or piece of art hanging over the kitchen counter or lining the hallway.
Industrial light fixtures aren't as bulky as they used to be and can be used as stand-alone centrepieces in the home.
Edison-Style Bulbs
This new wave of light fixtures really plays up the vintage factor. If you're a fan of nostalgia and want that type of look throughout your home, choosing the Edison-style bulb may be the right choice for you.
These types of fixtures are best suited in living areas because they bring that homey quality to space. If your family is conscious about how much energy your electrics consume, these lights are perfect because LED bulbs can be used in them.
If your home has a retro or industrial style, using Edison-style bulbs can enhance those style qualities. These fixtures are the perfect choice if you're leaning towards the industrial style, but don't want to go all the way there.
Art Deco Fixtures
Art Deco fixtures come from the mid-century style when it comes to lighting, and they can be hard to come by when you are shopping. However, as they become more and more popular, you may want to continue placing one of these clean-lined fixtures within your home.
These lights combine functionality with simplicity to create a fixture that is perfect for your home. If you're looking for a fixture that adds geometric design to your living space, consider Art Deco.
Modern Décor
When you think of modern décor, think of fixtures that are simple and focus on clean lines. Some fixtures focus on the ornate metalwork that encompasses them, but modern décor attributes its designs to minimalism.
These fixtures will work well within the bedroom, kitchen, or any other living area you place them in. You should allow the fixture to speak for itself without being crowded by other fixtures.
LED Fixture Bulbs
The reason that LED is becoming popular is because they don't consume as much energy or waste as much power as incandescent bulbs tend to do. The other bonus of switching to LED lighting fixtures is that they last longer than the incandescent lighting.
The downside to purchasing LED fixtures is that they may cost you a little bit more than the average lighting. But in the long run, paying extra now will save you money in the future.
Bigger Can Be Better
At times using larger lighting fixtures is just what you need to pull your living space together. The fixture can be what turns an ordinary dining room into a fantastic dining room.
These types of fixtures can be used in the dining room, over the kitchen counters, in the foyer, and perhaps the hallways. When you purchase this type of fixture, ensure that you pick an area where the piece can speak for itself.
Timeless Pieces
Timeless pieces will never get old or go out of style because they are simple, yet add so much to the décor of your home. Timeless fixtures add to the ambience of the house and make the living space feel warm and inviting to all that enter it.
Add timeless pieces such as linen shades to complement other vital pieces within the room. They will also add some extra shade and keep the room cool during the heat of the day.
Work With These Trends in Your Home
All of these trends are sure to add to the overall inviting feeling of your home. You just have to ensure that you choose the correct interior lighting for your home. Make sure you understand the style that you're going for and make your choices after that.
If you would like more tips and information about decorating your home and other posts related to this topic, check out our blog page for more tricks of the trade. We would love to help you decorate your home.