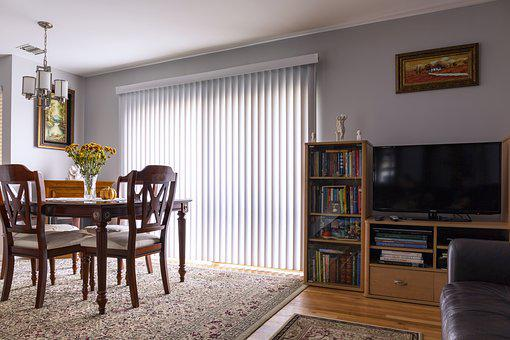 The floor is the largest surface of your house. Taking care of it will reflect your entire space's look. Considering your budget, lifestyle, and aesthetic preferences would be best. The ideal flooring depends on your area and location. There are many flooring alternatives; all have unique advantages.
Keep reading to learn more about the most common flooring varieties, the best qualities of each material, and their ideal applications.
Hardwood
Hardwood flooring is made of pure wood. It is derived from a solid piece of milled wood. Standard hardwood options include cherry, walnut, oak, and maple. Many homeowners love hardwood flooring because of its quality and adaptability.
However, it is one of the more pricey flooring options available. It may not be great if you are working on a budget. In addition, hardwood requires a lot of effort in maintenance to keep looking great.
This includes using a specialised hardwood floor cleaner once a month and adding a fresh coat of finish every three to five years. Hardwood flooring installation often costs $5 to $10 per square foot.
Laminate Flooring
Laminate is a cheap option if you are a homeowner looking for an alternative to carpet but don't want to pay the price for hardwood or tiles.
The flooring is made with a base of particleboard wood covered in wood or tile and protected by a transparent plastic sheet. Laminate flooring has a wide range of texture and colour options. It is relatively DIY-friendly—laminate flooring installation costs between $3 and $7 per square foot.
Vinyl Flooring
Vinyl flooring is highly water-resistant. It won't be damaged even if you leave spills on the surface for a long time. It comes in plank, tile, and sheet form and is made of plastic.
A luxury vinyl tile (LVT) and luxury vinyl plank (LVP) have recently grown in popularity. They are known for their durability, wide range of aesthetic options, and minimal maintenance requirements. Depending on the form, installation costs typically range from $1.50 (for sheet vinyl) to $6 or more (for LVP and LVT) per square foot.
Carpeting
This flooring option is trendy for use in bedrooms. However, it works great in other rooms as well. It comes in a range of hues, materials, and textures.
Over time, carpet technology has advanced. Modern carpets now contain stain-resistance features. Additionally, they are some of the most affordable flooring options.
The material and thickness of your carpet padding affect the installation cost. Carpet installation typically costs between $2.50 and $10 per square foot. This guide can help you pick the right carpet.
Engineered Wood Flooring
Engineered wood flooring costs less than natural wood while maintaining an authentic appearance. A thin layer of hardwood has adhered to a substrate made of superior plywood to create the floor. With appropriate maintenance, it can be durable and just as sturdy as hardwood flooring.
Engineered wood flooring is easy for DIY enthusiasts. You can save some money on installation fees. With professional installation, the flooring installation typically costs between $4 and $9 per square foot.
Tile
Tile flooring works great for rooms that are prone to dampness. They include bathrooms and kitchens.
Tile is long-lasting, water-resistant, and available in many designs and colours. The cost of installation depends on the type of material used. For example, porcelain tile is more expensive than glazed ceramic tile. The average price per square foot for ceramic tile is $2.50; for porcelain tile, it is $3 to $10.
Stone Flooring
Natural stone flooring options are appropriate for both indoor and outdoor spaces. They include granite, marble, travertine, and sandstone. Stone is durable and waterproof. It is a lot like stoneware and porcelain. The maintenance required for your stone flooring depends on the stone's finish.
One of the best things about natural stone flooring is its unique beauty. Few forms of flooring can compare to the natural beauty and quality that stone delivers. The average price per square foot is between $5 and $10.
Linoleum Flooring
Made from linseed oil and cork, linoleum is durable and environmentally friendly. The installation of linoleum flooring is simple and cheaper than most alternatives. The flooring comes in a range of colours and designs. It can last many years with proper care.
The availability of modern colours and styles is helping linoleum gain popularity over the years. Linoleum installation typically costs between $4 and $8 per square foot.
Alternative Options
If you are interested in less traditional flooring options, you have a few options. There are many non-conventional materials to consider using.
Here are a few of them:
Cork is a natural product formed from the bark of the cork oak tree. It has excellent sound-absorbing properties and can be fire-resistant.
Rubber is a natural material with a non-slip surface. It is more resilient than most flooring options.
Bamboo is an excellent substitute for hardwood flooring. It is beautiful and eco-friendly.
In conclusion, picking the right flooring for your space can be complicated. The best floor for your home is not always the most attractive one or the one on sale.
Your decision depends on a few variables. They include durability, ease of maintenance, exposure to dampness, and your budget. Your floor should strike a balance between your needs and your style.
Ref: 3064.26699