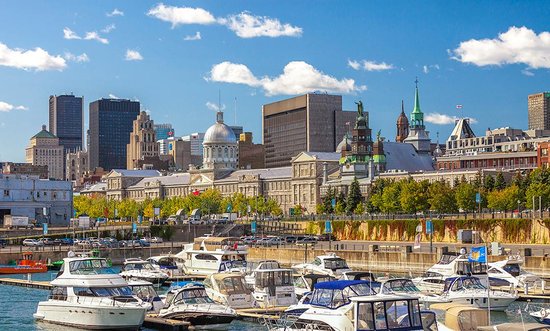 There's nothing quite like the feeling of stepping into your dream house and finally calling it your own. Nothing beats seeing the fruits of your hard-earned money in the form of a new home – bright, beautiful and everything you dreamed it would be.
That said, trends show that Canada's house prices will continue to go up in the next decade, making it a little more challenging for people to buy their dream house. Upgrading from a condo unit to a house isn't exactly cheap either, and this is why more and more people are seeing the value of buying condos instead.
While the real estate market is always a tough one, Canada Mortgage and Housing Corporation's housing market outlook for 2016 and 2017 show that the condominium market, at least, will continue to be favourable to buyers. It's easy to get overwhelmed with the whole process of finding the condo that's best for you and then actually buying it, but there are ways to make this process easier.
If buying a new condo in Montreal is part of your plans, below are some tips you shouldn't forget:
Assess your situation and set your goal
Statistics show that in recent years, the biggest demographic of condominium buyers in Montreal are under 35 years old. It would make sense that the people attracted to condo units would be young professionals and young families, but baby boomers are now also seeing the advantages of condo living. After all, condos cost significantly less than houses, they tend to be more accessible, and plenty of amenities.
Regardless of how old or young you are, buying a new condo unit should always begin with planning your finances. Think about your current situation – how much money you're earning, what your financials look like in the next couple of years, and how much you're willing to set aside initially and regularly for your housing. It's good to dream big, but setting a ceiling beforehand will save you from a lot of hassle later on.
Explore your options
 Once you're sure about what you want and how much you can afford, then you can start looking at your options. Because you already have a price range to guide you, you can then look at specific neighbourhoods and narrow down your options from there.
When looking at where you want to live, you need to consider many factors. For one, how accessible is this unit and how close is it to your workplace? If you have young children, you should also consider the schools in the area or the availability of day care. Is it located near a shopping centre? Is public transportation readily available?
Once you've got your options narrowed down by location, you can then look at the specific amenities offered by the actual condominium, and how suitable they are to your needs. Value for money is also very important, so you would want to compare your choices and look at how they differ from one another.
Get some help
The best thing about buying a new condo in Montreal is that you don't have to do it alone. Everything is also readily available online, so you can have all the information you need without having to even leave your desk. Go for well-respected and highly-rated real estate developers, and you will hardly go wrong. They will be there to guide you every step of the way, and even give you the after-sales support that you deserve.
In terms of financing, you have many options of where you can apply for mortgage. Additionally, the Canadian government is there to support you all the way. Montreal's Access à la Propriété Grant Program gives financial assistance to those who are buying a property for the first time. Under certain conditions, these benefits include a lump sum when you purchase, a refund of your "welcome tax", and 6 months of free public transit on purchase of a one-year OPUS full-fare pass.
Strike while the iron is hot
 If you're asking when the right time to buy a condo is, it's really when you're ready. As early as possible, you must already do your homework and scout for your options. Most of the time, you get the best condo at the best price by really having the patience to look at all your options and having the right connections and support.
Before making the actual purchase however, you should also take a look at other factors like having to buy parking space for instance. There are parts of the fancy amenities package that are optional, so have a think about whether or not this is really necessary to you.
If you HAD to pick a time of year to buy a condo, try the months when the real estate market is relatively slow, and other people are too distracted to look for their own condos. The holiday months of December and January are good times, as well as June and July. You should also remember that there are promotions and discounts that you can watch out for. This will give you a good deal from your developer or seller, and help you save a lot of money.
Having said that, you shouldn't wait for too long and keep overthinking if you're getting the best deal out there. You have to remember that market conditions fluctuate, and the current trends show that prices are only bound to increase. You don't want to wait for prices to skyrocket. So strike while the iron is hot.
Move into your new home
 Once you've figured out all the paperwork, emptied your wallet, and received the title and key to your very own condo unit, take a deep breath and enjoy it. Furnish it, make yourself at home, and remember that you worked hard for this condominium. It may not be your dream house just yet, but it's still yours.
I hope these tips will be able to help you make the right choice when buying a new condo. Good luck!