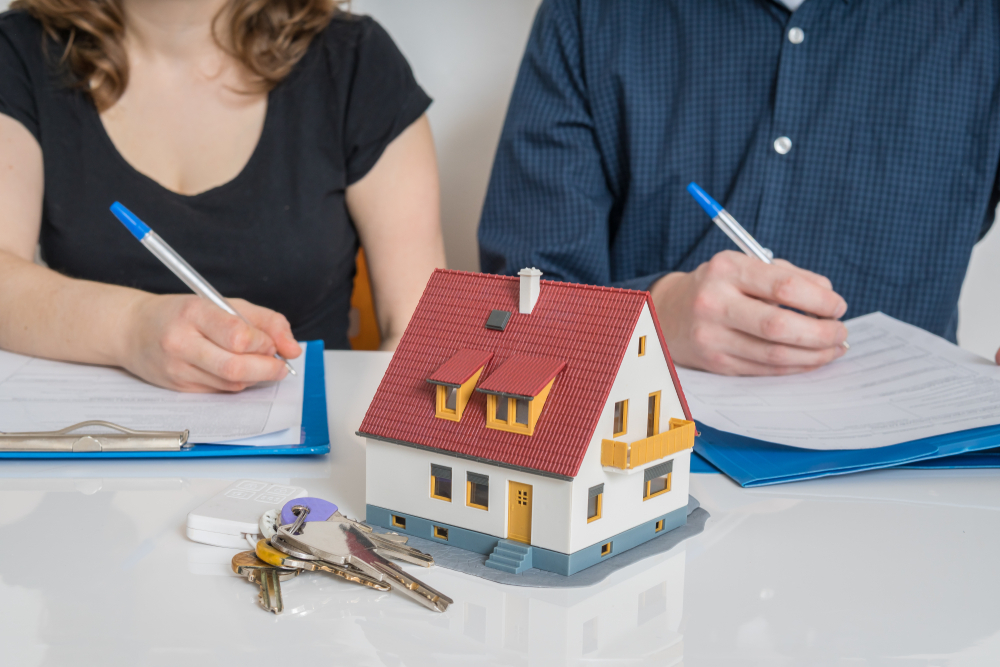 When going through a divorce or separation, your home and where both of you will reside is one of the more vital issues to resolve.
Most individuals must get a solution to this important issue: "How do we manage two homes, whereas we just had to deal with one before?"
How much you have each month to live on, what schools the kids will attend, the parenting arrangements you agree on, and where you both decide to live will have an impact on the kids.
Below, we highlight some options that you might consider when trying to determine where you are going to live, especially if you have kids under the age of 18. If you cannot reach a mutual agreement, family mediation can assist you to resolve any pending issues so that you can move on with your lives without too many inconveniences.
1)         SELL ON THE OPEN MARKET
First, establish your needs moving forward. Next, consider your capacity to pay your mortgage and agree on the split of the equity from the sale of the home. This can be done with the help of a legal professional. 
This is a popular option, especially where both parties have a good mortgage capacity or there is enough equity in the property to get deposits for both parties, or where both of you want to downgrade. For a quick and easy sale consider a cash house buyer. 
Remember, when agreeing to split the property, you need to determine where the kids will stay and what your mortgage capacity is. This helps to ensure a clean separation between you.
2)         ONE PARTY BUYS THE OTHER OUT
 This involves one parent retaining ownership of the property. You need to consider how the mortgage will be paid, does the second parent buy or rent? Can all equity be transferred, or is there some type of agreement required moving forward? To get a clean break, you may need to raise cash to settle existing mortgage arrears and release any agreed equity to the other party.
 3)         RENT OUT THE FORMER FAMILY RESIDENCE
 This is not a popular option. However, it is appropriate in certain situations such as when there is no mortgage (if you have a mortgage, you must inform your mortgage company you are renting out the property so that they can change it into a buy-to-let property and adjust your interest rate accordingly).
 Alternatively, if you don't have a mortgage and your home is situated in a prime area, the rental income could pay for two other rented homes while you discuss your plans for the future.
 4)         CHARGEBACK
Stays in the former family residence

 

Takes ownership of the mortgage and releases party two from any mortgage obligations

 

Where possible, party one can increase the mortgage to buy-our party two or offer them a deposit

 

Transfer the deeds of the property to their name

 

Will not increase the sum owed or take up further financing
Is able to secure another mortgage to purchase another property, or they can rent

Will insert a charge on the former family residence to show the agreed percentage split of equity

 
Agree on determining events (sometimes called "trigger factors") to govern the release of the charge

 

Agree on a fixed percentage split or sum of the net or gross returns from the sale of the property
 5)         MESHER ORDER
 Not applicable for cohabiting parties
 Party One 
Will be responsible for all routine repairs and maintenance works

 

Remains in the former family residence
 Both Parties 
Remains on the property deeds and mortgage – this may prevent party two from securing another mortgage, forcing them to rent

 

Change the deeds from a joint-tenancy to a different arrangement

 

Settle on a percentage split of the net or gross returns from sale of property

 

Will pay for any structural repairs in relation to their ownership stake in the property

 

Agree on determining events (sometimes called "trigger factors") to govern the release of the charge
STANDARD DETERMINING EVENTS AND TRIGGER FACTORS: 
Sale of the property

Failure to occupy the property as their main residence

Failure to occupy the former marital home for a period of xx months in any xx month period

Remarriage of the party remaining in the former family residence, or a period of cohabitation lasting more than 6 months (or by mutual consent)

Death of the parent living with the child

Death of a child

Further order from the court or prior written consent of both parties

The youngest child reaching the age of 18 and/or completing secondary school or any other relevant form of institutions
6)         FRIENDS AND FAMILY 
Can any close friend or relative be added to the mortgage to facilitate the removal of the second party?

Or, can they make a valid offer to buy out the other party.
7)         LEAVE IT TO THE CHILDREN 
Usually only suitable when people are older

Right of abode established but unable to move as returns from the sale of the property would go to the children

Needs to be in a Deed of Trust, not a Will

 
8)         EQUITY RELEASE 
Legal advice is highly advisable and/or financial planning highly recommended

Only suitable if older

 
9)         RECONSTITUTE EXISTING MORTGAGE 
Can assist family finances to remain positive

Allows one party to reconstitute the mortgage in their sole name

Can switch from repayment to interest only

Can help to extend the repayment term

Interest-only plans can help make final agreements more affordable
10)       SPLIT THE HOUSE 
This requires a lot of cooperation and collaboration

Parties can rent or stay with family or friends when not residing in the former family residence

Parties take turns living in the former family residence

The kids continue staying in the family home

 
Ref :

THSI-2734 /

ZD. 24452