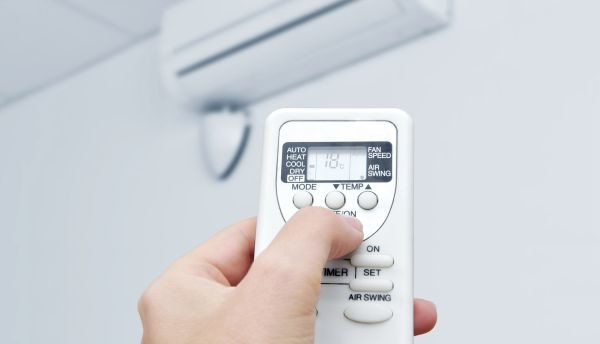 If you buy a home heating and cooling system for the first time, you probably wonder what an energy-efficient model offers. It is an HVAC system that uses less energy to provide top-notch heating and cooling services. It is a system that will reduce the amount of energy you spend and save more money in the long run.
With such a system, it will be easy to achieve and maintain a comfortable environment regardless of the size of your home or premises. These systems also contribute significantly to your monthly utility and energy consumption bills. And to save more money, it is wise to choose the most energy-efficient HVAC system and replace an old or malfunctioning one.
Finding an energy-efficient heating and cooling system is not an easy undertaking, especially if it is your first worthwhile investment. You have to research, seek recommendations, and read online reviews to gather vital information about the available systems. If you live in Australia and seek professional help to choose a standout HVAC system, the experts from Altitude Air Solutions are eager to lend a hand.
Picking an Energy-Efficient HVAC System- What to Know
There are different types of heating and cooling systems in the market. These systems work differently, and you should choose the best. You can opt for heat pumps, furnaces, or boilers, and here is a guide to picking the most energy-efficient system.
Energy Efficiency Ratings
When looking for a heating, ventilation, and cooling system, you must first consider its energy efficiency. The system has to be the perfect choice for your home. In your search for the best system, check the energy efficiency numbers. Different terminologies guide consumers to check the energy efficiency ratings on a system. The Seasonal HVAC energy efficiency rating (SEER) represents the system's energy efficiency you choose based on the seasonal average. There is a standard energy efficiency rating in every country, and the more the stars, the more efficient the system is to your home.
For instance, according to the US Department of Energy, the minimum SEER rating is 13 in all new systems. The highest-rated system can have a SEER rating should between 20 and 28. A standout model will lower your energy consumption and utility bills.
It is wise to also check the energy star certification on your system. The blue Energy Star certification means the system you are picking has met or exceeds the higher efficiency standards compared to other models on sale.

 Size of the System
You also have to consider the size of your home or space you plan to heat or cool with your HVAC system. One specific size cannot be suitable for different types of homes. To satisfy your needs, undertake a room-by-room heating and cooling load calculation before considering the size of your HVAC system.
It is a step that helps determine your needs and gives you an accurate estimate figure to help determine the energy efficiency of your system. Factors to guide you in making the right choice and calculating the energy output load include each room's size, sunlight, and floor height.
Buying an oversized or undersized HVAC system can make the difference in satisfying your heating and cooling needs. You don't want to pressure the model you pick, as this could lead to tear, wear, or malfunction. A system that doesn't meet intended purposes will lead to high energy bills.
 Think through the Weather Condition
As you choose your HVAC system, consider the climatic conditions of your region. If you reside in a colder climate, you will need an extensive and highly efficient system. You will have a suitable system that can cool your home at a low cost. Choose a smaller or portable heater if you live in temperate climates when heating is necessary only on colder days.
 Consider VRF Systems
Variable Refrigerant Flow systems (VRF) use heat pumps or similar systems to provide powerful heating and cooling for all indoor or outdoor units. These systems don't use air ducts and provide multiple indoor units utilized by a single outdoor cooling unit.
The VRF systems have a variable speed compressor that runs only at a required capacity and in different weather conditions. Hence, it's a great feature that helps conserve energy and enjoy higher energy efficiency. These systems also come with small indoor units or air handlers with individual controls that make it easy to achieve optimum heating or cooling in the required space.  
 Final Thoughts 
Heating and cooling a home in different climate conditions is one of the immense household expenses or bills. The good news is that you can still overcome this challenge by investing in energy-efficient home heating and cooling systems. However, the systems you choose should be suitable enough to heat or cool different rooms in your home. They should also have the right components and standard energy-efficiency ratings. With this in mind, get HVAC systems from a reputed brand supplier, and relax in comfort.
Ref :  THSI-2642 / ZD.23630