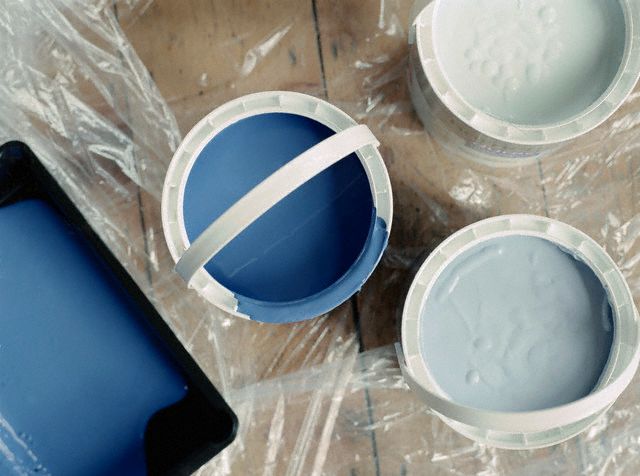 The simple act of living in any type of residence means that a whole array of maintenance and repair projects will be necessary. Some are quite simple while others tend to be more difficult. Each type of project will require its own set of specific skills and tools. If you do not already possess the necessary skills, you are presented with two possible options. The first is to take the time and initiative to learn the necessary skills. The second option is to hire a professional or team of professionals. Either choice will require a bit of guidance to ensure that the project is completed successfully. One of the most common home improvement projects is painting. At various times, both the inside and outside of a residence will need to be painted. Regardless of whether or you decide to paint your home on your own or hire a professional painting company, you will need a guide to get you started. This is exactly what you will find here. A guide to learning how to paint your own walls, as well as a guide to hiring the best possible painting company.
Learning to Paint – There are several things to consider when beginning the process of painting your home and what companies like https://intipainting.com/ can offer them to you. The first consideration should be the location that you are planning on painting. If you are painting the outside of the residence, you will need to first ensure that you will have at least one other person to help you. Painting the outside of a residence will require the use of a ladder which requires at least two people to ensure safety. The outside is the most difficult area to paint, especially when you are under-experienced. It is possible to handle this project on your own, but it is not the best place to start. When you are first learning to paint on your own, it is best to start with the interior walls of a small room. Regardless of where you are painting, you will need supplies to do so. Before you can paint, you must first choose a colour scheme. To do this, you will need to obtain several paint samples that are available at any store that carries this type of paint. Some examples include Lowes, Home Depot, and Walmart.
The list of tools you will need after choosing a colour palette includes paintbrushes, paint rollers, Gravity Feed Spray Guns, painters tape, drop cloths, filler putty, sandpaper, and a putty knife. Each of these tools will be used during the process. If you will need to hang new curtains or wall art, you will also need a drill, drill bits, and screws. Once you have all of the appropriate tools, it is time to get started. The first thing you will need to do is remove all wall art, curtains, and furniture from the room you are painting. Next, wash down the walls to remove grease and grit that builds up very quickly. Next, you will need to use the filler putty and putty knife to fill in any cracks or unwanted holes in the wall. The putty will have to set for a certain amount of time before you will be able to continue. After the putty has completely set, use your sandpaper to smooth out the filled-in areas to ensure that there are no lumps or uneven spots on the wall. Once that is done, take a dry cloth and wipe off the sanded areas to get rid of the dust particles. Next, you will need to use the painters' tape to protect outlets, light switches, and the edges of the wall area. Once all of this is done, it is finally time to begin painting. It is often recommended to add a top coat once the paint is dry to help the paint last longer.
Hiring a Painter – If you want to hire a professional painting company, there are a few steps that you can follow to help you find the best company in your area. First, you will want to make a list of the criteria that you want the potential company to meet. These lists are very personal and unique, but there are several items that have a tendency to pop up quite frequently. One such consideration is the price. Most people have a very strict budget that they must adhere to for projects of these nature. This means that some companies will automatically be eliminated because of their rates. Other considerations that may be of interest are experience and distance from your location.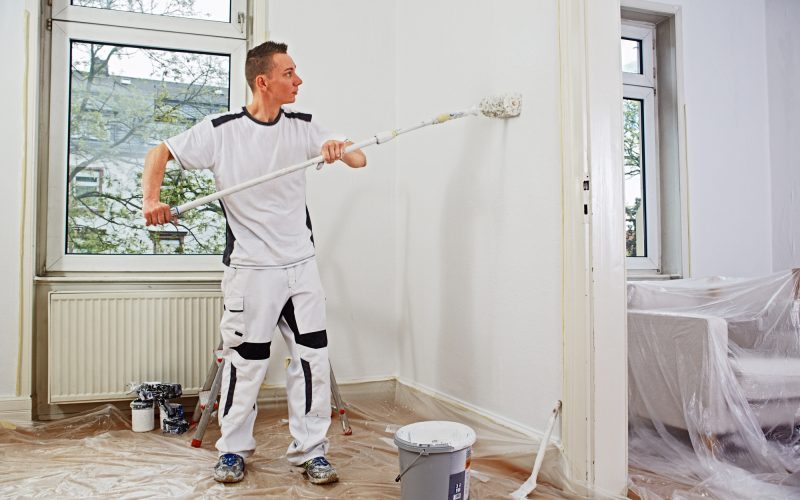 Once you have a list of requirements that you are going to compare the companies to, it is time to begin researching your options. The best way to do this is by performing a search via your preferred search engine. Your location will have bearing on the exact search terms that you use. For example, if you are located in or near Tulsa Oklahoma you would use terms such as "Tulsa painters" or "painters near Tulsa". This will present you with a list of all the painting companies in or near Tulsa. From there, you will want to look at each company's website and compare them to your list of requirements.
If this does not bring you the results that you need, there is another step you can take to narrow your list farther. Seek out reviews and recommendations. There are two ways to get the information that you are looking for. First, ask friends, family members, acquaintances, and coworkers who have used any local painting company. This will give you personal accounts from people that you know and trust. The second way is to search for online reviews. There is a myriad of sites on the internet dedicated solely to hosting reviews of companies and services. These sites have the potential to be incredibly helpful and insightful. After making all of your comparisons based off of your list of requirements and looking at relevant reviews, you will be left with only the best companies available.
Ref number: THSI-1967